The 10 Best Travel Apps
Main images courtesy of Getty, all others courtesy of the respective app
Tech
Lists
travel apps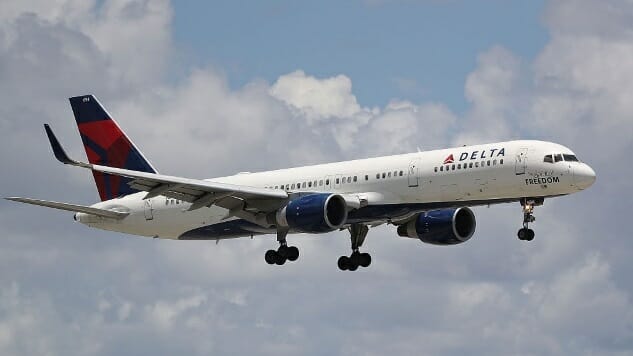 Whether for personal enrichment, a fascination with other cultures, or Instagram vanity, many of us point to travel as a popular personal pastime. Embracing new adventures and basking in the picturesque beauty of urban skylines and natural wonders alike make for some fairly life-affirming experiences.
But getting there can be one hell of a headache.
Thankfully, this is yet another area where tech offers a helping hand. With apps catered to nearly every facet of a worthwhile vacation, executing a well-planned getaway has never been less intense. Check out some of the best apps to soothe that airport-induced headache once and for all.
Kayak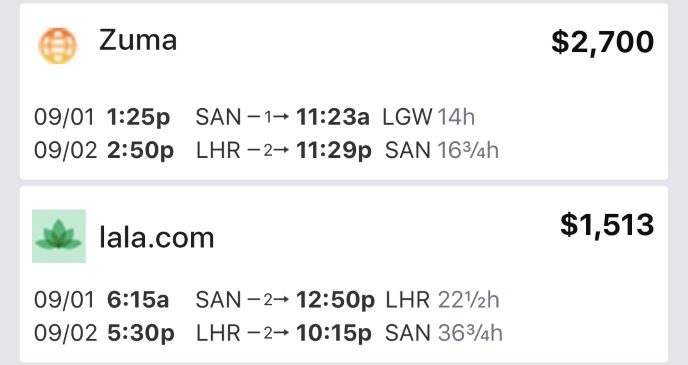 Long gone are the days of the travel agent, as technology has placed bookings directly in the hand of globetrotters. There are no shortage of sites for that purpose, but few offer as comprehensive a search experience as Kayak. The site delivers the usual flights, hotels, rental cars and packages, but it also allows users to compare its prices to a range of other top travel booking sites (Expedia, Priceline, etc.) The glutton of options can feel a little overwhelming, giving you the same feeling of scrolling through Netflix without aim, at times, but Kayak stands as the single most all-encompassing outlet for all your booking needs.
---
Hopper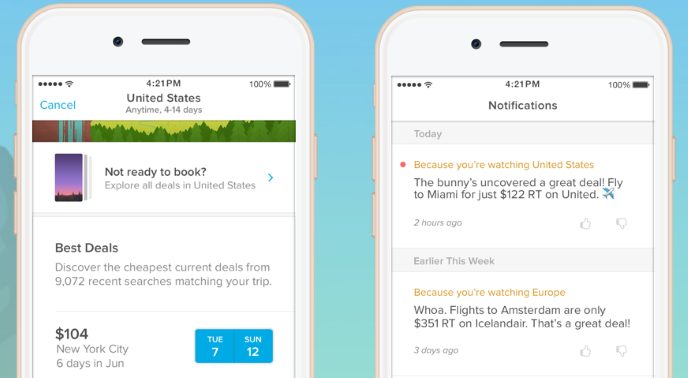 If what you seek is the all too elusive perfect flight price, then Hopper is a must have. The app purports to monitor billions of flights in order to save users up to 40% on getaways. It does this partially by analyzing and updating the cheapest days to fly and fluctuating airline prices, even sending notifications alerting users of the perfect time to throw down their money for a boarding pass. Quick checkout times make snapping up cost-effective trips even easier. Hopper is the perfect addition if you want to break away from the continual refresh loop.
---
MyTSA
Look, we know getting through security at the airport is regularly the most time-consuming part of getting to your gate. It can suck. Royally. But MyTSA does what it can to alleviate the potential headache. The app lists all the regulations about what you can and cannot take on the plane and lists estimated wait times at your given airport based on historical data and user-provided updates. It also allows users to sign up for TSA PreCheck on the go, making the security experience even breezier. Stay in the know as you inevitable rush to the departures curb.
---
TripIt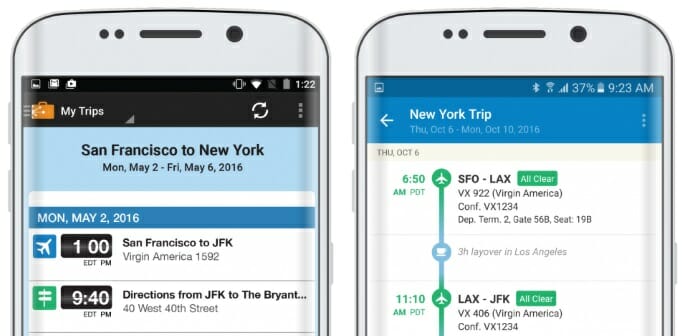 TripIt is a useful tool for keeping all of your trip's details organized in one, convenient place. Users can store information on flights, boarding passes, hotels, rental cars, driving directions and even ferry information in a single app for quick, easy access. Users can also link their Airbnb reservations within the app. Corralling everything into one place also makes sharing that information easier than ever. Users can share travel details with friends, family and anyone else, making coordination painless. Because who wants to wait forever at baggage claim when there is vacationing to be done?
---
Roadtrippers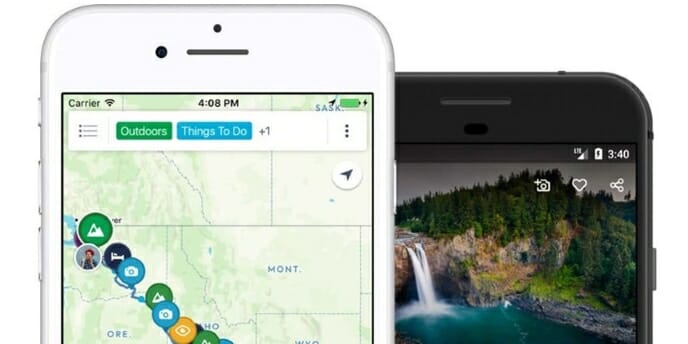 Who doesn't love a good road trip? Especially one that takes you off the beaten path, introducing you to unique finds along the way? Roadtrippers is the premiere app for those with such desires in their hearts. The app notifies you of interesting pit stops along your driving route, highlighting the oddities and hidden treasures that dot the long stretches of highway that connect us. I wish I had this one when I was trying to track down the world's largest ball of twine a few summers ago.
---
Smart Traveler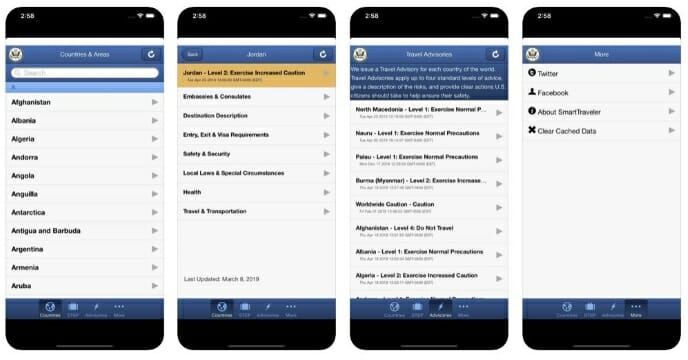 Smart Traveler is a valuable tool for Americans travelling abroad. Users simply register their trip on the app and they're provided with locations and contact information for embassies and consulates in your vacation spot. Those locations will even notify users in the event of emergencies. The app also informs users of what visas, vaccines and additional paperwork travelers need to procure before heading to their destination.
---
Airbnb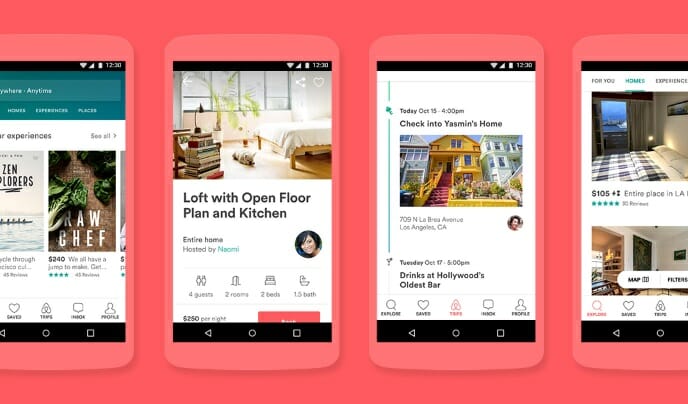 Airbnb has firmly entrenched itself at the key disruptor in the traditional lodging business for a number of years now. The app offers cost-effective alternatives to hotels by having travelers stay in other users' homes. But the savings aren't the only feature that make Airbnb a solid alternative. Being hosted by locals provides ample opportunity for unique experiences no matter how big or small your destination may be. The app itself also offers up popular spots and attractions for numerous locations, helping users enhance their vacations with ease.
---
Hostelworld
Sometimes you need to travel on the cheap, and hostels provide an awesome alternative to traditional hotels. Hostelworld is a leading booking app for these communal lodgings, offering up a wide range of choices for the discerning traveler. Hostels can make for an uncommon experience for those open to the adventure. No better time than a getaway to try something new!
---
Timeshifter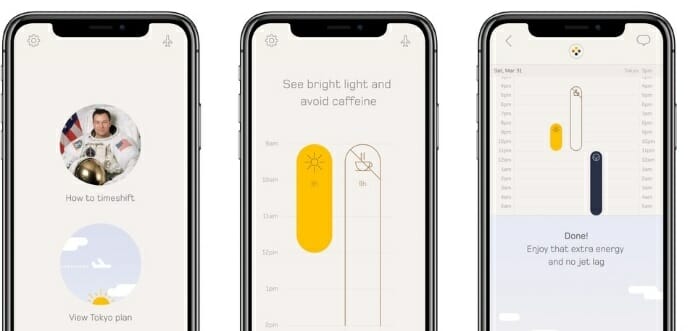 Jet lag can be the worst. Especially for those of us into the specific kind of masochism wrought by taking red-eye flights under the guise of "I'll just sleep on the plane." Timeshifter looks to alleviate the troubles brought by your body's catch up clock. It does so by utilizing neuroscience data based on studies of sleep patterns and circadian rhythms. The app concocts a calendar that informs users when to avoid/seek out light, caffeine, melatonin and much needed nap time based on individuals' unique sleep patterns, age and other characteristics. Anything that helps that timezone drag is warmly welcomed.
---
Google Maps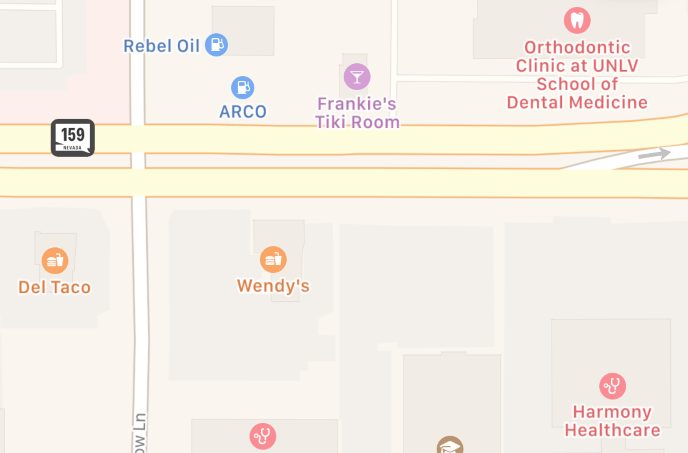 A familiar tool to us all, Google Maps is the most useful navigation tool for those on holiday or otherwise. Users can easily modify and reroute directions whether behind the wheel or on foot. The app's search function allows you to find locations along your route with ease, which can be a lifesaver when you need to make a quick pit stop. Vacationers can easily map out locations within their destination, allowing for custom tour routes for those that like the thrill of self-discovery. Google Maps is a must have for vacations and beyond.
---
Brian Bell is a queer freelance writer covering tech, pro wrestling, esports, games, comics and TV. Co-host of the Mr. Videogames Super Show podcast. Find and follow him on Twitter @WonderboyOTM.