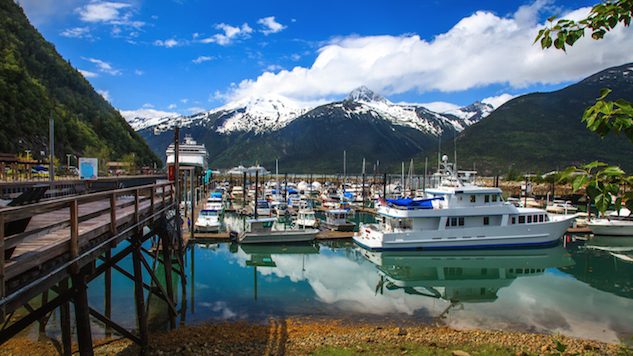 Warm weather is fast approaching, so airlines are adding more routes from the continental U.S. to Alaska.
Alaska Airlines (of course) offers the most flights to the state. Currently, there are 12 flights leaving daily from Anchorage to Seattle and vice versa. On June 6th, those 12 daily flights will expand to 19; in addition, more flights from Anchorage to Portland and Los Angeles while still offering routes from Chicago and Honolulu. That isn't all: later this year, the airline will add routes to the other 48 states, making it easier for American travelers in other cities across the country.
Delta is adding routes to five different Alaskan airports, leaving from Seattle: Fairbanks, Anchorage, Sitka, Juneau and Ketchikan. Also, expect to see connections from Anchorage to Salt Lake City and Minneapolis to Atlanta later in the season. The partnership between Delta and Alaska Airlines will dissolve on May 1st, leading to an increase in competition between the two.
United Airlines will be adding a second flight to their daily routes between Denver and Anchorage on the first of June. On the second, American Airlines has flights from Anchorage to Dallas, Phoenix, and Los Angeles. Lastly, JetBlue will start offering seasonal flights beginning (one-way) at $69, and traveling from Portland and Seattle to Anchorage—these are the cheapest tickets going to Alaska this summer.
Pro tip: waiting until closer to the routes' launches around May and June will help to get you the best deal on a flight to Anchorage.
Main photo by Murray Foubister, CC BY-SA 2.0
---
Grace Williamson is a travel intern with Paste and a freelance writer based out of Athens, Georgia.