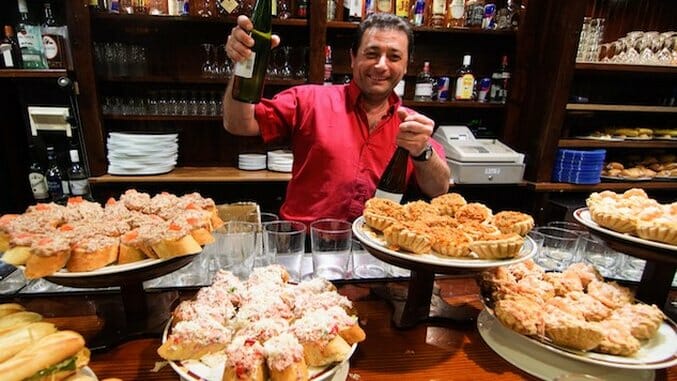 Photo by Brian Colson CC BY-NC-ND
Spain has a lot to offer the intrepid culinary explorer, and nowhere more so than in the coastal city of San Sebastián, in the country's northern Basque Country. The coastal city is home to three of Spain's five Michelin-star restaurants and also the birthplace of its thriving txokos tradition—txokos being the exclusive experimental gastronomy societies that have been meeting to cook and dine together since the 19th century.
Easily the best way for a visitor to get a taste for the city's love affair with food is by partaking in its lively and unique pintxos tradition.
As the sun begins to set in San Sebastián, locals and visitors emerge to explore the streets, stopping into 50-plus bars and eateries that offer a diverse array of small dishes, which are meant to be enjoyed standing up. Think tapas, in the perambulatory mode of a pub crawl, crossed with window shopping. Local cooks clearly relish the task of making a strong impression on your palate with their miniature concoctions, and there's a blissful community spirit to the tradition, with plenty of well-tanned San Sebastián natives out and about.
Put on sensible walking shoes for the ideal evening of pintxos crawling at these five essential San Sebastián destinations.
Kata 4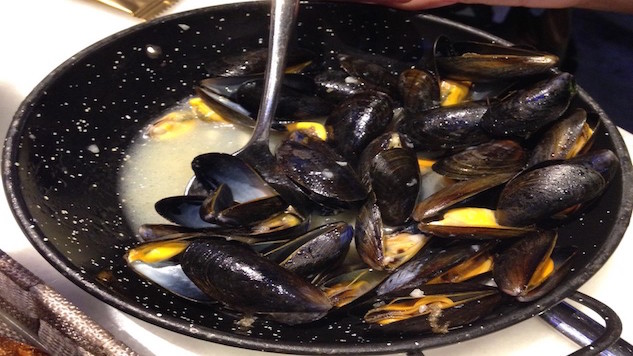 With a terrace space overlooking the River Urumea, Kata 4 is a perfect post-siesta spot to rouse the taste buds and enjoy the fresh coastal air. It's also one of the best spots around for delicious seafood and vegetarian pintxos. The mussels and head-on shrimp are divine, but for something truly exotic, seek out the oak-smoked percebes—that is, Galician goose barnacles. The popular Spanish delicacy doesn't look exceptionally edible until you coax off its leathery sleeve, revealing a delicious fleshy finger underneath. Fortunately, the gracious servers at Kata 4 will be only too happy to advise on proper barnacle-handling technique.
Casa Urola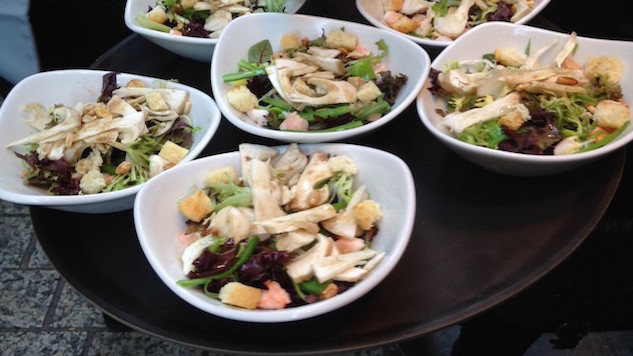 On the stroll from Kata 4, you might stop at the Plaza de la Constitución, a square originally designed for bullfights. Happily, the dishes at Casa Urola offer an antidote from any bloodthirsty imaginings. This establishment, and its chef Paco Loureiro Rodil, are renowned for pintxos offerings that are both tasty and stylish. Espárragos frescos con mahonesa (white asparagus with mayo) and cazuelita de ajoarriero (mule driver's casserole made with cod and garlic) are big hits, but the spring salad is nothing short of ingenious: langostino and mesclun, zizas (St. George's mushrooms), breadcrumbs, foie and shrimp, with a surprising coffee vinaigrette as an eccentrically delicious final touch. Look out for the ensalada de primavera con vinagreta de café on the handy chalkboard menu.
La Cepa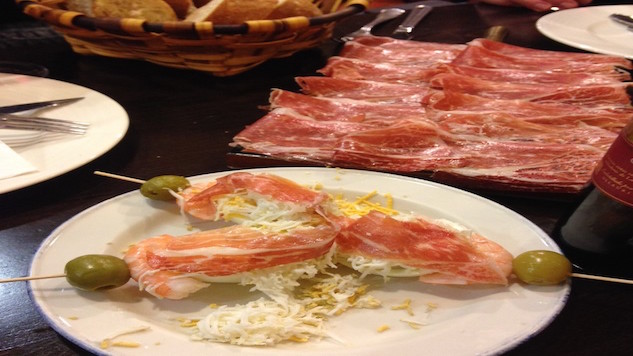 When it comes to pintxos offerings, Calle 31 de Agosto is probably the most vibrant thoroughfare in San Sebastián, spanning the comfortingly traditional (Bar La Viña at number three, more of which later) to the ultramodern (A Fuego Nero at number 31). It was the only street in San Sebastián not burned down in the 1813 war of independence against Napoleon's troops. You'll spot number seven—the historic La Cepa, which opened in 1948—by its alluring preponderance of dangling meats. This is the stop to indulge in heartier, more carnivorous pintxos fare, along the lines of deviled eggs, steak, potatoes and some truly mouth-watering jamón. Try the hongos a la plancha (grilled wild mushrooms with confit egg yolk) or bocadillo de jamón (paper-thin slices of Ibérico ham and melted Manchego on baguette). Back when Jamón Ibérico was unavailable in the U.S., it even got a shoutout in a Spanish-language action film, Perdita Durango: "Illegal, but delicious.")
Casa Gandarias
Hopefully you've still left room for meat, because the griddled foie gras on toast and solomillo (tender sirloin cuts) at Casa Gandarias are a must. As if to confirm its status as a must-visit on any traveler's pintxos route, it's one of the few San Sebastián pintxos locations with an English menu online. As you'll see, the light bites on offer are plentiful: keep an eye out for the barbecue duck skewers, grilled baby squids (drizzled with their own squid ink) and creamy Idiazábel (sheep's milk cheese) served with sweet quince paste. It's the perfect late-night, penultimate pintxos destination—still abuzz as others are beginning to shut up shop around midnight.
La Viña
Among the pintxos offerings piled on the counter at this family-owned bar are boquerones (pickled anchovies with diced garlic) and an octopus salad, but let's be honest: by now, you're ready for dessert. No evening spent sampling the tastes of San Sebastián would be complete without experiencing La Viña's signature baked cheesecake, a light and golden concoction that locals speak about in hushed tones. Same time tomorrow?
Darryn King is an arts writer and critic based in New York.