Why You Should House Sit Your Way Around the World
And how to do it successfully.
Top photo by Justin Sullivan/Getty
Travel
Features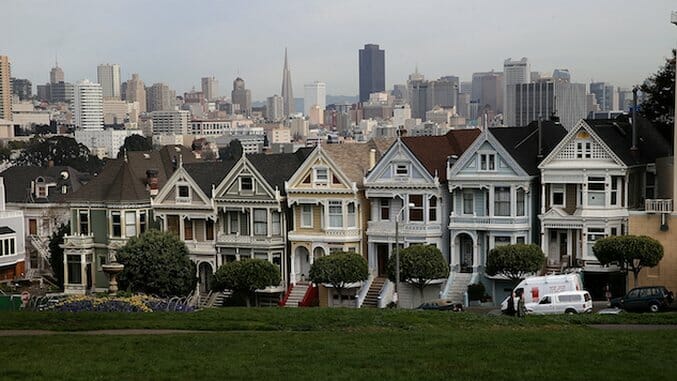 After completing three work stints, each based on volunteering a few hours of labor per day in exchange for free accommodation in an exotic destination, the time seemed right to sit. Housesit.
As with services designed to connect travelers willing to work for lodging with jobs, platforms to pair sitters with host homes are a powerful tool for travelers looking for value along with a unique vacation experience. Every year, more travelers sign up for membership with sites like HouseCarers, MindMyHouse, and Nomador. 
Mariannig Ferrari, founder of Nomador, estimates the average age of their users is 45, with 50 percent being millennials. One of the biggest players, TrustedHousesitters, has facilitated over a million nights of housesitting since 2010 and reports 100 percent growth every year.
The popularity of sitting sites is a prime example of how the sharing economy is revolutionizing travel. Ferrari says progress in technology allowing for verified profiles and internal messaging systems is giving more users confidence in engaging in "collaborative consumption," when it comes to travel arrangements.
The value proposition is clear. For travelers, you stay for free in a comfortable—sometimes even luxurious—home and experience an area from a local's perspective.
For hosts, you leave for a trip with peace of mind knowing pets and belongings are in capable hands. There's none of the stress of boarding the furballs. The house is occupied and less vulnerable to crime. Your insurance may even offer incentives for the added security.
No money is exchanged, yet both parties gain, creating what Andy Peck, co-founder of TrustedHousesitters, calls a "care-oriented dynamic."
While most sits extend one to two weeks, listings run the gamut from a three-day to full year commitment. Sits range from a cozy caravan in Spain to a palatial estate in Vancouver and everywhere in between. For our first housesit, my husband and I chose to apply for a one-month gig in a highly coveted destination. Like flowers to the Tuscan sun, we were attracted to the description: a charming 300-year-old farmhouse, three lovable pets, and mountainous countryside in northern Tuscany.
Over the moon at being chosen from 50 applicants, we anticipated living la dolce vita rent-free for four weeks. In reality, Tuscany is a bit rainy and cold in January. While there wasn't a sunflower in sight, the experience was overwhelmingly positive. We met neighbors and connected with locals, tried on a different life for a short time, and saved on lodging and meals. The pets were low maintenance—yet when the couple's energetic dog bolted during a woodland walk, we were quickly reminded of the immense responsibility.
Being a house sitter requires caring for someone's most personal, and often most valuable assets. It's serious business. So while the roof over your head may be free, it's important to remember your time and attention are not. The dog will need to be walked, plants watered, and house maintained.
Having a clear understanding of expectations up front is key before taking the leap—here are some tips for house sitting your way around the world.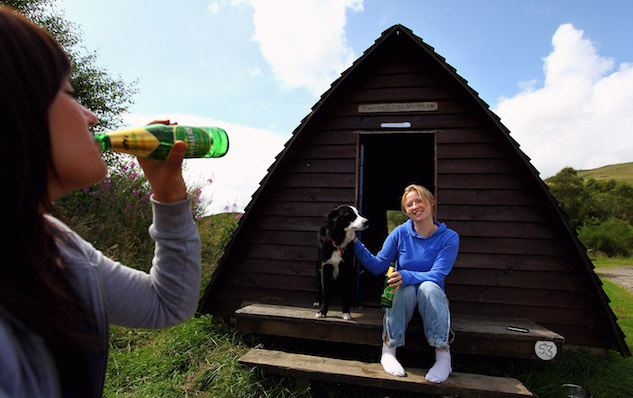 Photo by Jeff J Mitchell/Getty
Find a Membership Match
With a growing number of global housesitting services as well as country-specific sites available, getting started can be overwhelming and expensive, with memberships ranging from $20-100. Take advantage of trial periods to assess which sites feature listings in destinations you most desire before joining.
For travelers hoping to round the globe by housesitting, multiple memberships may be worth the investment to reap long-term savings. For most travelers, however, membership with just one site offers more than enough potential sits.
Score a Sit?
Think in terms of three P's: profile, pets, and persistence.
Profile
When creating a profile, showcase skills like you would for a job application; yet don't be afraid to get creative. Hosts are looking for trustworthiness as well as personality. Ian White, founder of HouseCarers, encourages applicants to include as many references as possible. "If you don't have ones that are housesitting-specific, then include community and character references," he says.
Ferrari recommends choosing images and a username with care. "The ideal photograph should reflect the values of a trustworthy house-sitter," she says, and suggests selecting shots that convey friendliness and a love for pets. "Avoid sunglasses, not to mention bathing suits or cocktails glasses." When it comes to an alias, she cautions, "when an owner receives notifications, as you can imagine, 'Michael sent a message,' sounds better than 'Batman sent a message.'" Unless you're into that sort of thing.
Pets
With a whopping 80 percent of listings including pet care, Peck says, "for many house sitters, it's less about the properties they look after and more about the pets." Sites encourage members to get specific about experience and preferences when it comes to pets and include photos of your own.
Persistence
Sits in coveted locations fill quickly, sometimes within hours. White recommends sending an inquiry as soon as you see a listing of interest with questions to assess the host's needs, not a litany of your requirements.
Once the host replies with interest, ask specific questions about scheduling and responsibilities. Is there public transportation or do I need a car? Do pets need any special care or medications? Is yard work expected? Is Internet available?
Ask to see photos and request a video interview with visual tour of the home. Don't be afraid to ask for references before committing.
Meet Expectations
Living in someone's personal space, no matter how luxurious or dumpy, is different from staying in a hotel or hostel. There are no rating systems when it comes to cleanliness, comfort, or safety. The dynamics are different with every house, neighborhood, and host. After seeing photos of the home and learning more about pets, you may realize it's not a fit.
If you do accept, treat it as a binding contract as canceling for any reason leaves the host in a serious bind. Be sure to have a clear understanding of what to do and who to call if something goes wrong before beginning. Setting clear expectations on the front end will ensure when a host arrives home, the welcome is all about tail wagging and smiles.
Jess is a writer chasing a dream of slow travel through a fast world. Her work has appeared in Paste, Mental Floss, Bustle, aGypsyGene, and Birmingham magazine.