HBO Max Snags Exclusive Streaming Rights to BBC's Doctor Who, Luther and More
Photo by Elliott Wilcox
TV
News
HBO Max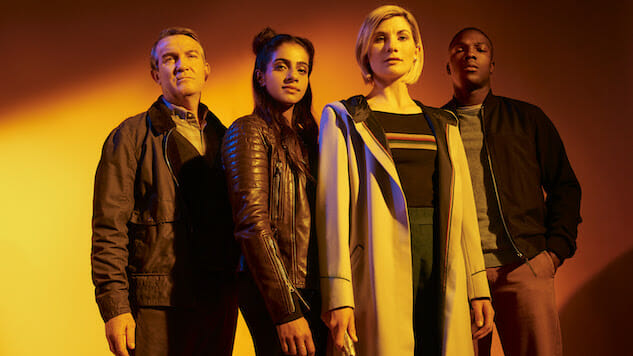 Since HBO Max was announced, WarnerMedia has been making moves to make its forthcoming streaming service more attractive. To further that, HBO Max has snagged the exclusive streaming rights to BBC's beloved series Doctor Who.
The streaming service has acquired the rights for all 11 seasons, including the streaming premiere of Season 11, which will be available on HBO Max when it launches. Furthermore, the major deal has locked in HBO Max has the streaming home for future seasons after they air on BBC America, including the forthcoming Season 12 starring Jodie Whittaker.
"Doctor Who is one of television's all-time, most beloved series, on both sides of the pond, and we are happy to be the exclusive streaming stewards for this BBC gem" Kevin Reilly, Chief Content Officer, HBO Max, said in a statement. "Another series to further define the high-quality content experience consumers can expect from HBO Max."
Other than Doctor Who, HBO Max has acquired over 700 episodes of BBC series. When the streaming service launches in 2020, consumers will be able to stream iconic BBC shows such as Luther, The Office, Top Gear and The Honourable Woman. Otherwise, HBO Max will have the exclusive streaming rights to BBC's Pure, Trigonometry, Stath Lets Flats, Home and Ghosts.
The BBC programs and series will be available alongside HBO Max's vast library, which will include 10,000 hours of streaming content. The service will include films and series from networks such as HBO, The CW, TNT, TBS, CNN, Adult Swim, DC and more.
Prior to the BBC acquisition, HBO Max gained streaming rights to series such as Pretty Little Liars, The Fresh Prince of Bel-Air and the beloved Friends. More recently, it was announced that HBO Max was rebooting the famed teen show Gossip Girl.