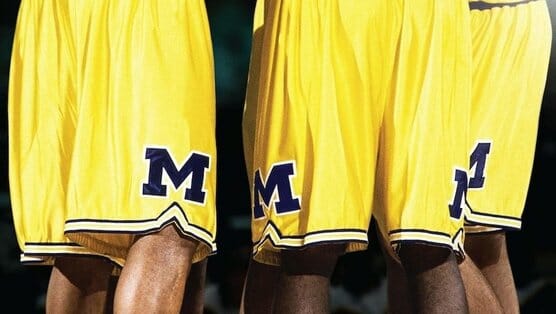 With the addition of ESPN's 30 for 30 documentaries to Netflix Instant, the streaming service has transformed into a sports entertainment provider giant. Prior to that acquisition, the offerings were a bit paltry, and there's still a lot of work left to do in landing the sports dramas we all know and love. But now, we can at least get our sports movie fix without slumming it, and that's a huge step in the right direction. With that in mind, here are the 20 best sports movies (narrative and documentary) on Netflix Instant as of April 2015: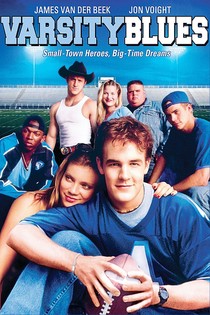 20. Varsity Blues
Genre: Drama
Year: 1999
Director: Brian Robbins
"I DON'T WANT YOUR LIFE!" screams James Van Der Beek, in what has become an iconic (or is it ironic?) line of American cinema. Look, Varsity Blues may not be an American classic, but for anyone who has ever played high school football, or just enjoys high school drama in general, this is about as good as guilty pleasures come. In a way, you can even see it as a pre-cursor to Friday Night Lights, though it's got about 90 percent less nuance. Even so, you won't regret throwing this one on the TV on a rainy Saturday.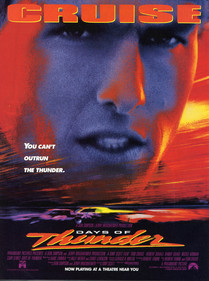 19. Days of Thunder
Genre: Drama
Year: 1990
Director: Tony Scott
"Hey Shane," you might be saying, "I love the movie Top Gun, but I hate that it takes place primarily in the air." Well guess what, honcho? Days of Thunder is the film for you, because it has TOM CRUISE DRIVING A CAR. FAST. Also, his name is "Cole Trickle." If you watch this movie and don't have fun, you might be a communist.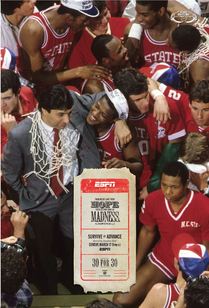 18. Survive and Advance
Genre: Documentary
Year: 2013
Director: Jonathan Hock
He's our first 30-for-30 offering, a documentary about the great Jim Valvano, the former coach of N.C. State who later succumbed to cancer. Every year, ESPN replays his epic speech about resilience ("don't give up, don't ever give up") made just days before his death, and it never stops being moving. But there was much more to Valvano than this fight, as this documentary about State's epic 1983 title run proves. A great watch.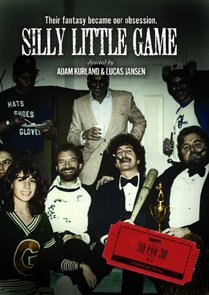 17. Silly Little Game
Genre: Documentary
Year: 2010
Director: Lucas Jansen, Adam Kurland
If you don't play fantasy sports, you probably know someone annoying who does (it might even be me!). This fad has become so widespread that it's taken over sports culture, to the point that some pundits even worry that it will kill fan affiliation forever—why root for the local team when you can root for your own team? This documentary is a fascinating look at how it came to exist, starting with a group of sports writers in a rotisserie barbecue joint—hence the name 'rotisserie,' which has lived on to describe baseball fantasy leagues to this day.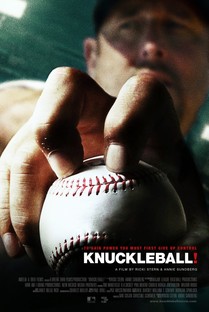 16. Knuckleball!
Genre: Documentary
Year: 2012
Director: Annie Sundberg, Ricki Stern
Okay, I'm a guy who loves weird pitches, so I am essentially the core of the target audience for a documentary about the knuckleball. Nevertheless, I think this will be interesting to people without my very specific set of tastes, if only for the act that it showcases how weird pitchers can be, and how intricate and tenuous is their art. I know that sounds pretentious, but seriously: Pitching is fascinating stuff, and the few and the proud who throw the knuckleball are the outlying weirdos of an already-weird group. You need to see this.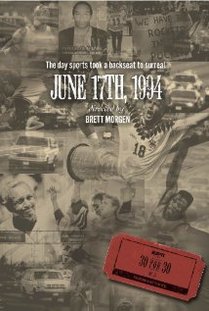 15. June 17, 1994
Genre: Documentary
Year: 2010
Director: Brett Morgen
My stepfather sat on the couch and watched the O.J. Simpson trial for a full year, no joke, so even though I was too young to really care, I am well-versed in the details of everything from the Bronco chase to the final verdict. Even knowing what I know, I have to admit that Brett Morgen did a fantastic job condensing the details of the whole ordeal—as well as the emotions from the larger country—into a tight, riveting documentary. You could make a good argument that the OJ trial was one of the five most significant legal battles in U.S. history, and I can't imagine anyone doing a better depicting exactly what this meant to a torn country.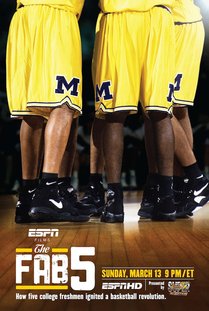 14. The Fab Five
Genre: Documentary
Year: 2011
Director: Jason Hehir
I'm a Duke fan, and the Fab Five hate Duke, so it's in my blood to hate the Fab Five. For years and years, especially in the early '90s, I detested all that Jalen Rose, Chris Webber, and the talented group of Michigan undergrads stood for. Then I grew up, stopped wearing my Duke blinders, and began to appreciate their style and swagger. Watching this documentary sealed the deal for me—it's a hilarious, heartbreaking story of two of the most exciting years in college hoops history, and you won't be able to look away. The real star of the show is Jalen Rose, the trash-talking, brash, occasionally brilliant voice behind the Fab Five's reign. He's a comic delight, and the soul of this film.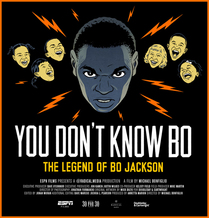 13. You Don't Know Bo
Genre: Documentary
Year: 2012
Director: Michael Bonfiglio
If you're like me, you're probably too young to know Bo Jackson as anything but the legend behind a sweet hand-held video game, or a really, really good running back on Tecmo Bowl. In his day, though, Bo Jackson was like a combination of Tom Brady and Derek Jeter—a two-sport athlete who was pretty amazing at both. Needless to say, he captured the country's attention at his best, and Bonfiglio's look back at his time in the spotlight (with Jackson's participation) is a worthwhile study of the man who started the athlete-as-mega-celebrity phenomenon.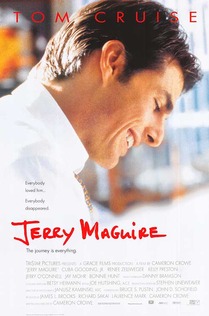 12. Jerry Maguire
Genre: Drama
Year: 1996
Director: Cameron Crowe
"SHOW ME THE MONEY" has become so ubiquitous that we almost forget there was a whole movie surrounding it. Tom Cruise is the hard-charging agent, Cuba Gooding Jr. is the quiet football star who suddenly turns on his own inner self-promoting mechanism to become a millionaire, and there's also that kid who spouts facts about the human head. Snark aside, this is a really good sports movie, and even if I now know that Cruise's depiction of a sports agent is far less bloodthirsty and arrogant than real life, I still find the story of this maverick and his unlikely star irresistible.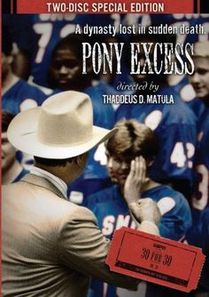 11. Pony Excess
Genre: Documentary
Year: 2010
Director: Thaddeus D. Matula
College football is disgusting and dirty, and I'm just talking about the locker rooms. The whole system is insanely corrupt, and I get the feeling that if you dug deep enough at every big time program, you'd find something horrifying. The NCAA won't pay its players, and it creates a seedy underbelly of boosters and benefits and double-dealing that make the whole enterprise into a sort of sports mafia. SMU was the prototype for the new era of corruption, and this documentary traces the program's rise and fall, ending with the drastic "death penalty" that tanked the program for good.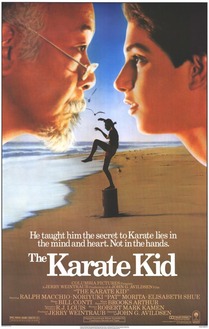 10. The Karate Kid
Genre: Drama
Year: 1984
Director: John G. Avildsen
In terms of '80s sports movies, there's Rocky, there's Karate Kid, and then there's everything else. This movie has everything: A kid down on his luck, terrorized by jerks, schooled by a mysterious guru, sharpened into a fighting machine via the foolproof technique of a musical montage, and thrust into a revenge scene whose luster has not faded in 30 years. This is part of the American sports movie canon, right down to the crane kick.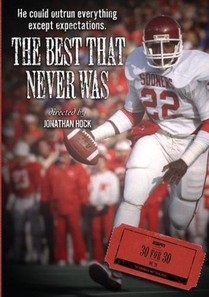 9. The Best That Never Was
Genre: Documentary
Year:
Director:
We return to the theme of college football, and the pressures it places even on the 'can't-miss' prospects. Marcus Dupree was a sure thing, but when he came to Oklahoma, his personal demons kept him from fulfilling his destiny as a college star and future multimillionaire. This is an incredibly sad story—you've been warned—but it presents the hard face of college sports in a refreshingly honest light.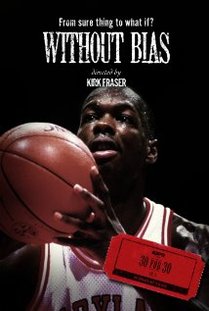 8. Without Bias
Genre: Documentary
Year: 2010
Director: Jonathan Hock
Len Bias was before my time, but his impact can be measured in the sheer number of stories I've heard about his tragic death from a cocaine overdose just days after he was selected by the Boston Celtics in the NBA draft. More than anyone else, Bias changed the national perspective on drug use—never were the dangers more apparent, as well as the way it could cut short a promising life. His story is still felt in sports circles, and Hock, a reliable standby in the 30-for-30 series, tells it exceedingly well.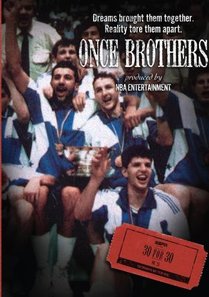 7. Once Brothers
Genre: Documentary
Year: 2010
Director: Michael Tolajian
Vlade Divac and Drazen Petrovic were good friends who starred together on the Yugoslavian national team. That all changed with the Yugoslav wars, when Divac (a Serbian) and Petrovic (a Croatian) were suddenly split apart by the political tensions of the day. They never reconciled—Petrovic died in a car accident in 1993—and this film stands out for the honesty with which Divac, along with other players from the Balkans, deal with the emotional pain they suffered as a result of the wars. Ultimately, this is a story of regret, and it will hit you hard.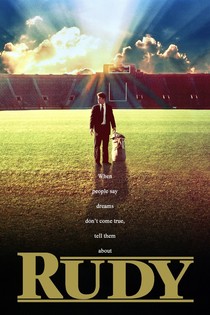 6. Rudy
Genre: Drama
Year: 1993
Director: David Anspaugh
The ultimate underdog story—a resilient walk-on with a giant heart manages to get on the football field at Notre Dame, and becomes a hero. Is the movie a little schmaltzy? Of course. Does that detract from the goosebumps every sports fan will feel while watching? Nope. If you haven't seen it, cue it up, and get ready to start chanting "RUDY!" over and over, even when it's time to sleep and you desperately want to stop.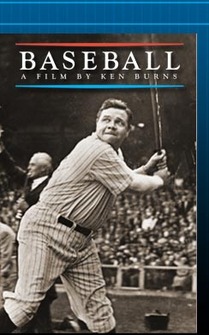 5. Baseball
Genre: Documentary
Year: 1994
Director: Ken Burns
I first watched this series when I was home with an ear infection as a kid, and I was hooked. No sport has baseball's unique history, oddball characters, and quaint charm, and I include soccer in that list. America's pastime dates back to the Civil War, and Ken Burns traces its journey into modern life with the kind of obsession and reverence that go perfectly with its place in our national memory. Here is the story of Babe Ruth, the negro leagues, the home run chases, the fights, the politics, and everything else that ties baseball in with the fabric of America, and it remains one of my favorite documentaries of all time.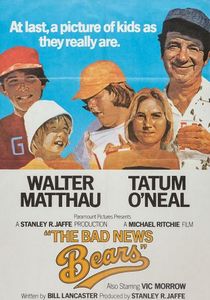 4. The Bad News Bears
Genre: Drama/Comedy
Year: 1976
Director: Michael Ritchie
When I played sports with my dad as a young kid, his surefire way of infuriating me was to call me and my friends "the bad news bears." Eventually, I had to see the movie he was talking about, and when I did, it suddenly didn't seem so awful—this is the perfect movie for a kid learning about what the world of sports means. It's a blend of humor, inspiration, and reality that sums up the experience of childhood athleticism in two hours. We're all a bunch of losers, it says, but occasionally, we're capable of brilliance. Not a bad lesson past childhood, either.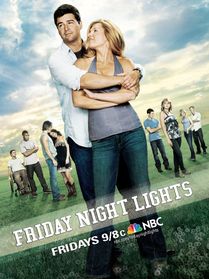 3. Friday Night Lights
Genre: TV
Year: 2006-2011
Director: Various
I'm not sure if "TV shows about sports" is a huge genre—I can't think of ten, off the top of my head—but regardless, Friday Night Lights beats them all, which is why I'm including it on this list despite the fact that it's derived from a movie, rather than a movie itself. That's right, everyone: I'm breaking the rules! Storm the gates! Express your Internet outrage in any and every available forum! In any case, Coach Taylor, his wife Tami, and the Dillon Panthers are endlessly compelling, and not just for the action on the field (which isn't very prominent, actually). More than the story of a football team, this is a narrative about a community, and the triumphs, tragedies, and daily battles that make up the Texas experience in the 21st century.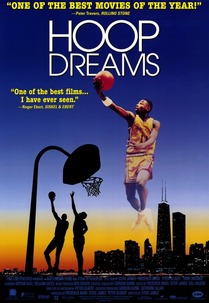 2. Hoop Dreams
Genre: Documentary
Year: 1994
Director: Steve James
Never has the word "Dreams" in the title of a film sounded like such an ominous curse. (Well, maybe in Requiem for a Dream, but that's a whole different list.) This '94 documentary looks at the down side of the way America's urban youth looked at basketball as a way to change their lives and escape their circumstances. There are so few who can succeed at a professional level in any sport, especially one as popular as basketball, and the bottleneck effect cuts short the dreams of so many kids. What happens to the kids without a backup plan? That's the story told by Hoop Dreams, one of the greatest American sports movies of all time, and a sobering look at the culture of sports in our impoverished communities.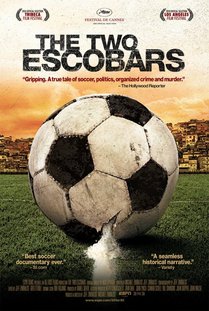 1. The Two Escobars
Genre: Documentary
Year: 2010
Director: Jeff and Michael Zimbalist
This is absolutely the best offering in the entire standout 30-for-30 series, and clearly, to me, the best sports movie on Netflix. The Two Escobars traces the intersecting paths of a Colombian drug lord and a soccer star, both of whom share a surname. The former represents the hard reality of life in the country, the latter represents hope, but there are no easy lessons as both careen toward a sad destiny. The Zimbalists make excellent use of their sources, and the story they tell is one of the most fatalistic, and most tragic, in sports history.