Paste's Power Rankings: The 10 Best Shows on TV Right Now
The best of the week that was.
Illustration by Christine Fernando
TV
Lists
Power List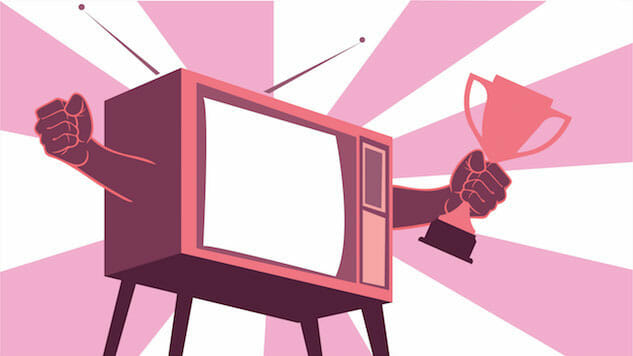 The news, especially last weekend, has been particularly brutal. It's hard to escape the sadness that permeates our collective psyche. Perhaps that's why comedies dominate our Power List this week. TV can offer a much-needed respite from society's horrors. That's probably also why the democratic debates didn't register this time around. We just don't have time for the in-fighting.
The rules for the power list are simple: Any series on TV qualifies, whether it's a comedy, drama, news program, animated series, variety show or sports event. It can be on a network, basic cable, premium channel, Netflix, Amazon, Hulu, YouTube or whatever you can stream on your smart TV, as long as a new episode was made available the previous week—or, in the case of shows released all at once, it has to have been released within the previous four weeks.
The voting panel is composed of Paste editors and TV writers with a pretty broad range of tastes. We're merciless: a bad episode can knock you right off this list. So much good TV is available right now.
Honorable Mentions: iZombie (CW), No Good Nick (Netflix), Baskets (FX), Euphoria (HBO), Orange is the New Black (Netflix), Siren (Freeform), She-Ra and the Princesses of Power (Netflix), and Pose (FX).
10. The Bachelorette
Network: ABC
Last Week's Ranking: Not Ranked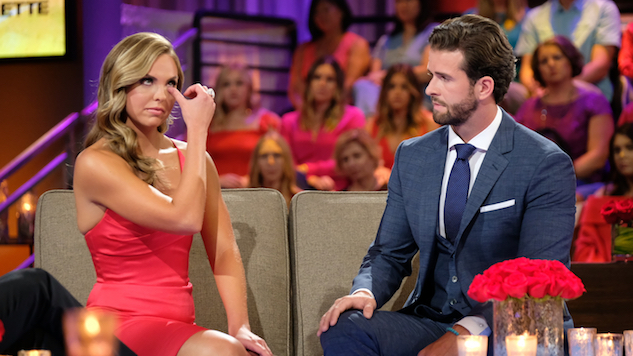 It's borderline comical (maybe scratch the 'borderline'), how intent the various principalities of Bachelor Nation are on making sure the whole world knows that any given episode contains a "shocking conclusion" or "unprecedented moment." Until this season of The Bachelorette, that was mostly hyperbole. But then poor Hannah Brown—Hannah B. no more—got hit with a one-two punch of toxic masculinity. The first was from a controlling, sanctimonious potato-head intent on rescuing his destined bride from the TV dating show he, too, signed up to do. That was bad. But no sooner had she finally cottoned on to the dead-eyed judgment of Luke P., she got ensorcelled by a faux-sweet would-be troubadour who, as People had reported weeks earlier, had been intent on returning to a serious girlfriend as soon as he was denied a rose. The pain of others is rarely entertaining, but the dizzying spectacle of watching a TV engagement fall apart because of the press coverage of said engagement was an honest-to-god "unprecedented moment," capped off by the equally cringe-inducing and triumphant moment in which Hannah baldly asked her runner-up if he might like to get a drink sometime, away from the cameras. Get yours, Hannah.—Allison Shoemaker
9. Descendants 3
Network: Disney Channel
Last Week's Ranking: Not Eligible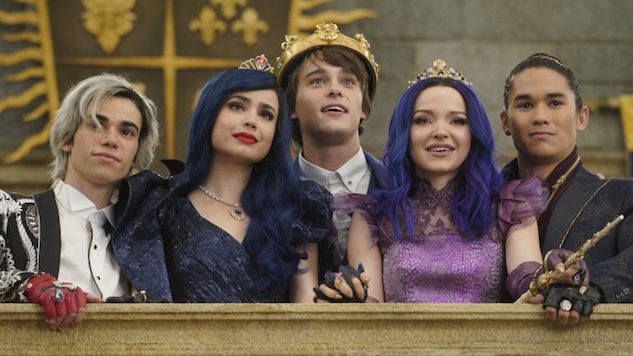 If you're not a parent of someone age 6-11, you may have missed that their favorite franchise returned for a third and seemingly final installment. But it was BIG news in my house. I got stellar behavior for an entire week just so they were allowed to stay up and watch the premiere. Yes, there was still the bad lip syncing, awkward green screen backdrops and laughable plot points (you can defeat evil by dancing!) but the movie, which follows the descendants of the Disney villains as they try to step away from their parents' shadow and do good, always offers up a surprisingly entertaining and at times thought-provoking storyline. Broadway star Cheyenne Jackson has a ball as Hades, the villain from Hercules and the father of Mal (Dove Cameron). The tough part of watching, of course, is that franchise star Cameron Boyce, who played Cruella de Vil's son Carlos, passed away last month. To see him so full of joy and life on screen is heartbreaking. But as for the third installment of the franchise, like the opening number says "It's Good to Be Bad."—Amy Amatangelo
8. Marvel's Agents of S.H.I.E.L.D.
Network: ABC
Last Week's Ranking: Not Ranked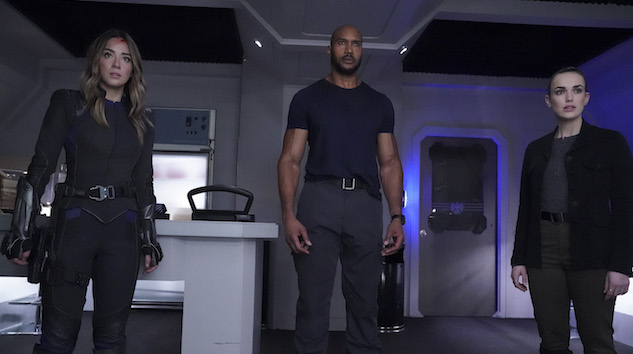 When you create a fictional universe in which there are no fixed rules, plot becomes rather irrelevant. Once space, time and interdimensional travel are a given, death doesn't matter and neither does anything else; you can go back and do it a different way. What matters is the characters, how they interact and develop, how they combine onscreen. Great cast chemistry is numinous, it really cannot be anticipated; it just happens. Good writing helps, but it cannot create chemistry where there is none. The Marvel's Agents of S.H.I.E.L.D. cast has it. They're freaking adorable. Now that they've set up a relatively valid way to get Phil Coulson back, utilizing the tech they've had to master in past seasons and establishing potential conflicts around whether he should be back, there's every reason to expect the final season to keep cashing in on what the show built in the first place: A clever, character-driven series that maintains an above-board relationship with the Marvel Cinematic Globular Cluster and turns on the strength of the cast and, in particular, the almost eerie charisma of Clark Gregg.—Amy Glynn
7. Veronica Mars
Network: Hulu
Last Week's Ranking: 1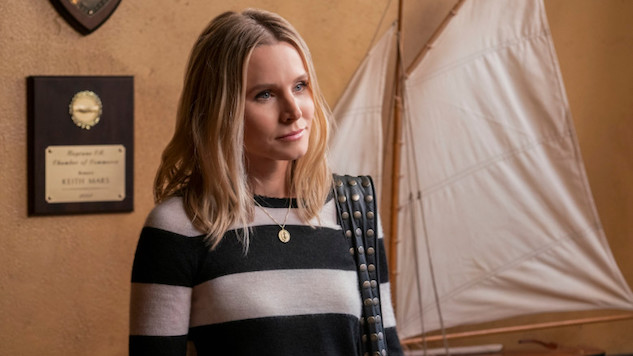 When your favorite TV show returns 12 years after its series finale and five years after its fan-fueled movie, you worry. Will our plucky heroine still be the beloved character we met all those years ago? Will her reformed, former bad-boy boyfriend still deliver the sardonic one-liners with aplomb? Can the show possibly live up to the anticipated hype?
Well my little marshmallows I'm delighted to inform you that the answer to all three questions is "yes." The fourth season of Veronica Mars is fantastic. In this age of revival-palooza, much has been lost. In the quest for a quick money grab, revivals often leave their characters in a state of perpetual arrested development.
More than with any other revival, Veronica Mars' creator and executive producer Rob Thomas has clearly thought about where these characters would be as adults. So my "yes the show is still awesome" comes with an asterisk. Gone is the happy-go-lucky breeziness of the Kickstarter video. Gone is the assurance the movie provided that almost everyone is living their best life. The result, which is an exceedingly honest look at adulthood, might not be the Veronica Mars we thought we wanted, but it is the Veronica Mars that we need.—Amy Amatangelo
6. Sherman's Showcase
Network: IFC
Last Week's Ranking: Not Eligible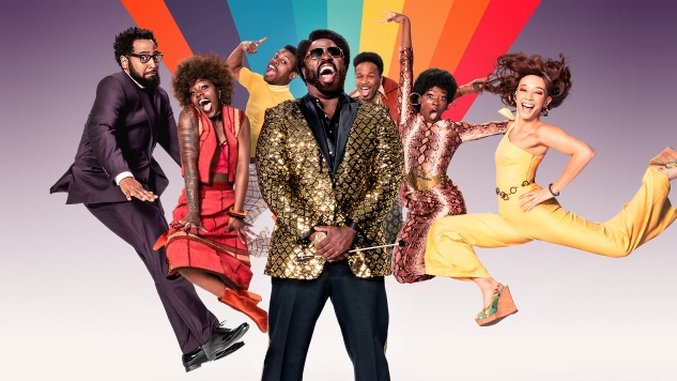 IFC's latest comedic offering, Sherman's Showcase, may seem familiar, but it's not because of the familiar source material. It's a send-up of both era-spanning music-dance variety television programs like Soul Train (the show-within-a-show even takes credit for that show's success) and Solid Gold, and of the kind of compilation infomercials that regularly pop up on TV in the middle of the night (the less talked about aspect of the series' structure, but no less of an integral part). Sherman's Showcase is a sketch show that's truly impressive in terms of its structure, in a way where calling it just "a sketch show" in the first place feels like an understatement for the series and its breadth and range of coverage
It is also a dense show, the perfect kind of comedy to re-watch, whether it's for all the jokes and clues you missed before, the musical numbers (both for enjoyment and trying to figure out all the specific artist proxies/comparisons), or just for the performances (whether they're of real-life people or obvious amalgamations).
Without spoiling the season, the series rewards paying attention to details, no matter how strange they are or seemingly inconsequential they seem. It's a weird show, but a lot of that comes from it simply stating the absurdity of the eras in which it covers, even the modern era. Even John Legend.—LaToya Ferguson
5. Derry Girls
Network: Netflix
Last Week's Ranking: Not Eligible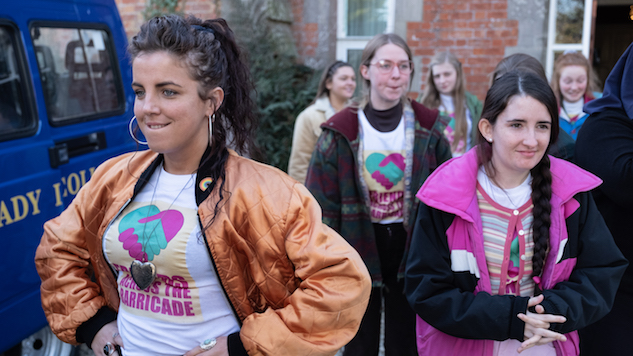 The lovely, silly, funny and emotional Derry Girls has finally returned for Season Two. The brief series (each season only runs six episodes) focuses on a group of schoolgirls in Northern Ireland in the '90s, during the last days of the Troubles. But in Lisa McGee's series, that darkness is relegated to the background. Instead, the more traditional teen conflicts of school life and being boy crazy take center stage, along with lots of incredibly specific language and jokes about both that region and that time (you will definitely want to watch with subtitles on). Derry Girls is a warm and funny time hop carried by a dreamy 90s playlist and the gigantic charisma of its wee leads. —Allison Keene
4. South Side
Network: Comedy Central
Last Week's Ranking: 3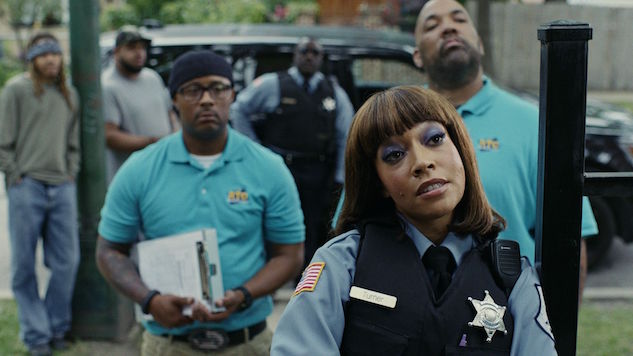 Creators and writers Bashir Salahuddin and Diallo Riddle tap into their Chicago locale and unleash just a little of its comic potential to hilarious results. It helps that they're walking the walk. They show up in their own locally-shot series as a cop and a lawyer, respectively, in addition to their behind-the-scenes duties. Their heavy involvement is just one sign of the close-knit production that makes South Side one of the year's most exciting and accessible comedies. Bashir's brother (also a show co-creator) Sultan Salahuddin stars as Simon who, along with K (Kareme Young), recently graduated Kennedy-King College and works as a rental furniture repo man for K's twin Q (Quincy Young) at Rent-T-Own. The store and the cops have a tenuous relationship as both sides try to make their money and keep shenanigans to a minimum. The pairs of brothers are exceptional and Chandra Russell, who plays Bashir's partner and also serves as a writer, is another breakout. Come to think of it, there are few in the cast who don't stand out as funny, energetic voices that should've been dominating comedy a long time ago.—Jacob Oller
3. Perpetual Grace, LTD
Network: Epix
Last Week's Ranking: 6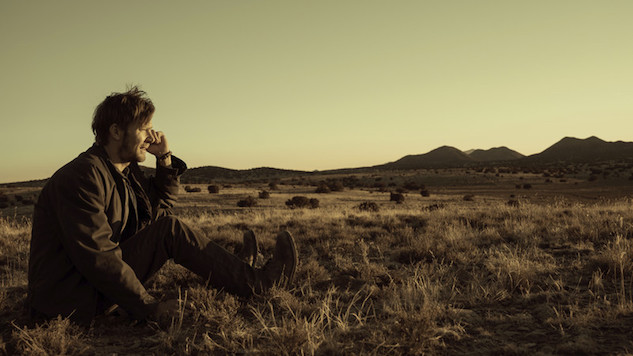 Creators Steve Conrad and Bruce Terris have crafted a visually distinct world full of moral quandaries, exploring the fluctuating nature of what defines a person's character. That exists alongside scenes like Sir Ben Kingsley calmly telling the guard at a Mexican prison that he is "the pale horse of death," just before being loaded into an ice cream truck for transportation to a Super Max facility.
The series builds out its own world in a vaguely modern southwest setting, where James (Jimmi Simpson) gets embroiled in a scheme to rob a couple running a scam church. Their son, Paul Allen Brown (Damon Herriman), repeats several times that "they're just two old people," but Byron (Kingsley) and Lillian (Jacki Weaver) are forces to be reckoned with—starting with the fact that James has to get hooked on methadone first to go through their detox as part of the heist. "That's intense," he says thoughtfully. Perpetual Grace has a weird, wry humor to it, but even more importantly it's rooted in exceptional character work.
It's a fascinating journey to begin, with no sense yet of how things might resolve even after its season finale (if they ever do). Whether or not there is a Season Two, spending time in this strange world is full of curiosities will keep you perpetually sustained.—Allison Keene
2. A Black Lady Sketch Show
Network: HBO
Last Week's Ranking: Not Eligible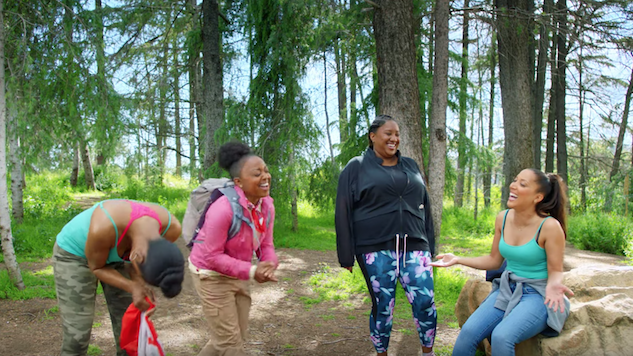 Created by Robin Thede, A Black Lady Sketch Show boasts Thede, Quinta Brunson, Ashley Nicole Black, and Gabrielle Dennis as its stars. It's the first-ever sketch comedy television series to exclusively star, be written by (with Lauren Ashley Smith serving as head writer as she did on The Rundown with Robin Thede), and directed by black women (Dime Davis). The series isn't just breaking ground because it's a black sketch show airing at the same time as another black sketch show (the aforementioned Sherman's Showcase: This type of thing just hasn't been done).
A Black Lady Sketch Show is very familiar for a contemporary sketch comedy series. Think Key & Peele or Portlandia: Each episode has its sketches that sometimes feature recurring characters or bits but, for the most part, are all separate from each other. That is, save for a running segment throughout the series featuring the foursome as heightened versions of themselves, dishing about everything from the (mostly true) fact that all Glee versions of songs are better than the original to what their bizarre turn-ons are to their hair regiments (which is quite important for a black woman, whether you're a character in a sketch show or not). These segments are ground zero for the show, providing much-needed breaks from the sketches themselves, while also telling an interesting story. They also provide a mission statement for the type of humor and thinking that this series aspires to.—LaToya Ferguson
1. Jane the Virgin
Network: CW
Last Week's Ranking: Honorable Mention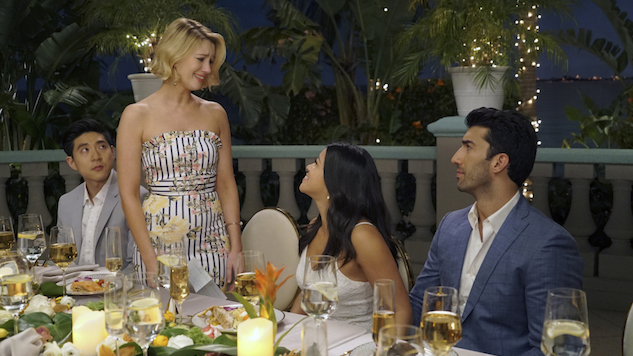 Despite the wild surrealism of its original premise—a devoutly Catholic twentysomething virgin is accidentally artificially inseminated by her ex-crush/current boss's sperm during a routine gynecological appointment (chaos ensues)—Jane the Virgin's exceptional artistry was also evident from the jump. it's been all but impossible for any new viewer's admiration not to deepen and evolve as the creative swings taken by Jennie Snyder Urman have gotten bigger and bigger as the seasons progressed. Now, with the long-anticipated (and, given the absence of a true "Chapter Ninety-Nine," slightly cheating) "Chapter One Hundred," Jane's journey is finally over.
All the arcs that Urman set up along the way—from those tracing Jane, Rogelio and Petra's professional ambitions to those following Rafael, Xiomara, and Luisa's journeys to understanding their own hearts, to those invested in everyone (minus Michael's dog) getting a happy romantic ending—have been wrapped up tight. All the mysteries (from Rose's villainous endgame to the Latin Lover Narrator's true identity) have been solved, and all the various interpersonal injustices (from Magda's intimidation of an undocumented Alba to Michael's amnesiac isolation in Montana), have been resolved in true telenovela form.
We have known Jane the Virgin for five seasons, have loved Jane, Xo, Alba, and Michael, Rafael, Petra, and Lina, Louisa, Mateo, and the twins. We have gotten to know Miami, and gotten an inside look at running a hotel, making a telenovela and navigating the American immigration system. We have watched Jane lose the love of her life, then watched her recover from it—twice. We have watched Rafael lose everything and come back with a stronger sense of self. We have watched Petra grow into her own skin and find a love in JR she never knew she could have. We have met these people. But by setting it up so that we knew from the start that theirs was a story, and someday we would know who was telling it and why, Jane the Virgin found a way to make all the goodbyes of "Chapter One Hundred" one big hello. And that, truly, is a gift.—Alexis Gunderson