Paste's Power Rankings: The 10 Best Shows on TV Right Now
Week of 12/17/2018
Header photo: Sergei Bachlakov/The CW
TV
Lists
power rankings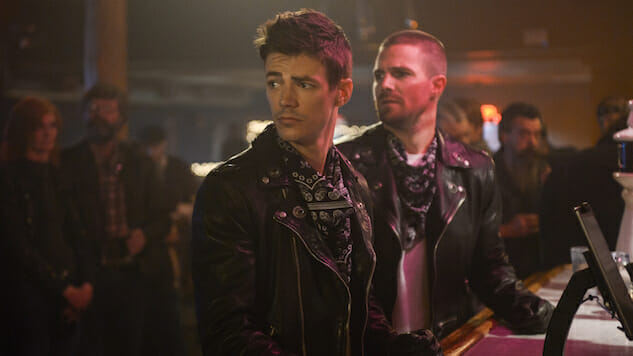 With Christmas and New Year's Day around the corner and what remains of the fall TV season coming to a close, this week's Paste Power Rankings is the last of the year—and what a year it has been. It seems fitting, then, that we should finish it off with three otherworldly titles atop the list, each imbued with the hope that this world might still be worth saving. Best wishes for 2019 from the entire Paste TV crew, and thanks, as always, for reading along.
The rules for this list are simple: Any series on TV qualifies, whether it's a comedy, drama, news program, animated series, variety show or sports event. It can be on a network, basic cable, premium channel, Netflix, Amazon, Hulu, YouTube or whatever you can stream on your smart TV, as long as a new episode was made available the previous week—or, in the case of shows released all at once, it has to have been released within the previous six weeks.
The voting panel is comprised of Paste editors and TV writers with a pretty broad range of tastes. We're merciless: a bad episode can knock you right off this list, as much good TV is available right now.
Honorable Mentions:
black-ish, Counterpart
10. Sally4Ever
Network: HBO
Last Week's Ranking: 9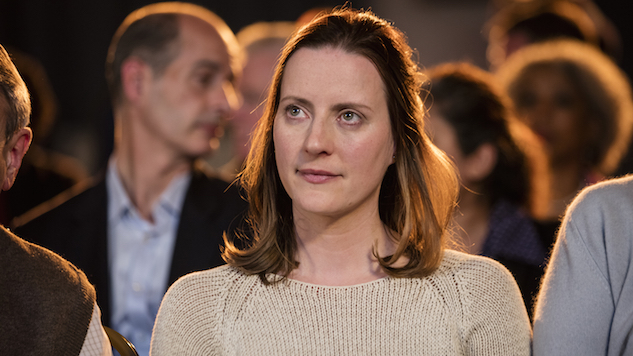 Sally4Ever might be the funniest TV series of 2018. I realize that's a bold statement to make for any series, especially this early into its existence, but when it comes to the work of comedy writer/director/actress Julia Davis, it's best not to bet against her. From Human Remains to Nighty Night to the original version of Camping, Davis' approach to comedy—through the lens of humanity's much less flattering sides—is always dreadfully funny. Just as It's Always Sunny in Philadelphia's 13th season somehow ended with one of the most poignant, emotionally affecting sitcom moments of all time, Sally4Ever is a comedy that says nothing can ever truly be poignant, because all people are terrible. Every single one of them. (It's a sentiment that means her comedy isn't exactly for everyone.) Basically, it's the opposite of The Good Place: Nothing's sacred to Julia Davis, even when the characters she writes—especially the ones she plays, like Emma here—somehow think every dumb thing they say and do is. —LaToya Ferguson (Photo: Courtesy of Sky)
9. RWBY
Network: Rooster Teeth
Last Week's Ranking: 8

Who needs distribution? Now on its sixth season, RWBY is only available to watch on the website of its production company, RoosterTeeth.com. Then again, I'm not sure my 14-year-old son has ever bothered to try to find a show on network television or even our cable package. And I wouldn't know about the American anime-style show without him. But RWBY, whose episodes range from about 10 to 25 minutes, is beautifully animated with an epic story, countless richly developed characters, abundant humor and pathos. This season has seen the lore behind the world of Remnant more fully fleshed out, as we learn the truth behind its most powerful villain and Ruby and her friends realize exactly what they're up against. The series has become a unique phenomenon, spawning spin-off videos, merch and thousands of cosplay costumes. But that all just speaks to the quality of the storytelling. —Josh Jackson
8. Splitting Up Together
Network: ABC
Last Week's Ranking: Not ranked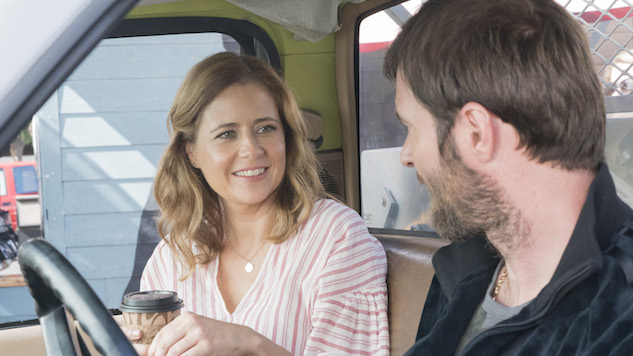 I just knew Splitting Up Together had potential. In an episode that explored Martin (Oliver Hudson) and Lena's (Jenna Fischer) complicated living situation, the series started taking more risks and continued going down a less predictable path. Vlad (terrific guest star Costa Ronin) fell for Lena, but she realized she can't go right into another long-term relationship. While Martin realized he likes how involved he and Lena are in each other's lives, we also saw how messy and complicated things can get. Comedies can sometimes thrive on great smaller characters, and the show has a great one in Marc Evan Jackson (Brooklyn Nine-Nine as the droll waiter Gene. I love it when a show gets better, smarter and stronger every week, and that's what's happening here. —Amy Amatangelo (Photo: ABC)
7. Escape at Dannemora
Network: Showtime
Last Week's Ranking: 5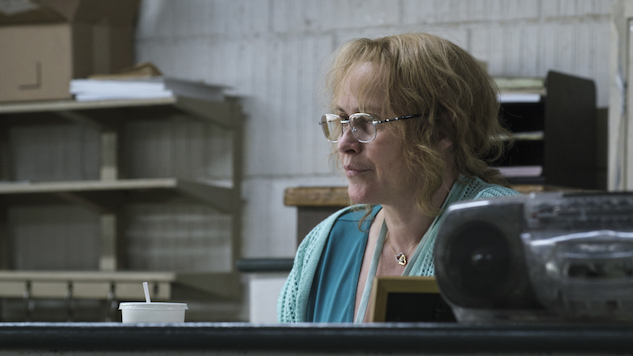 In the summer of 2015, two inmates escaped a prison in upstate New York, aided by an employee they were both sleeping with. The story was instantly tantalizing and captivating. After all, lust and deceit are the foundation of many a TV series, and a prison ménage à trois is a story begging to be told. Imagine what the Hallmark Channel or Lifetime would do with this story. Thankfully, executive producer and director Ben Stiller took it on instead. His version of Richard Matt (Benicio del Toro) and David Sweat (Paul Dano) tunneling their way out of Clinton Correctional Facility with the help of tailor shop supervisor Tilly Mitchell (the transfixing Patricia Arquette) is harrowing, realistic, bleak and depressing. This prison break isn't Prison Break. —Amy Amatangelo (Photo: Chris Saunders/SHOWTIME)
6. Bleed Out
Network: HBO
Last Week's Ranking: Ineligible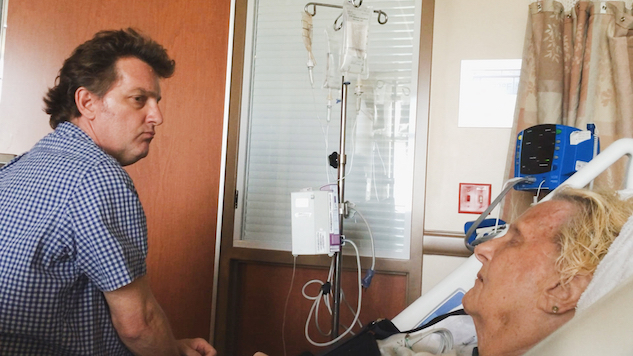 Bleed Out, about the medical odyssey of director Steve Burrows' mother, Judie, following hip replacement surgery, is a bleak little film. It's incredibly depressing, even in (no, especially in) its smallest details: Close shots of doctors in depositions looking blankly at the attorneys and lying though their teeth, deadpan voiceover remarks about key witnesses suddenly being dropped from the list because… reasons; tight shots of people in cluttered rooms making phone calls and being endlessly put on hold; repeated shots of Judie unconscious and of index cards reading "year one… two… ten" being tacked to a corkboard. No one helps. All the energy that gets poured into trying to get some kind of assistance, if not actual justice—it just evaporates. Honestly, for all my references to TV thermodynamics, I have to say Bleed Out mounts a pretty serious challenged to Law #1; they say energy cannot be created or destroyed, but in Steve Burrows' world, it certainly appears that it can be destroyed. —Amy Glynn (Photo: Courtesy of HBO)
5. Outlander
Network: Starz
Last Week's Ranking: Honorable mention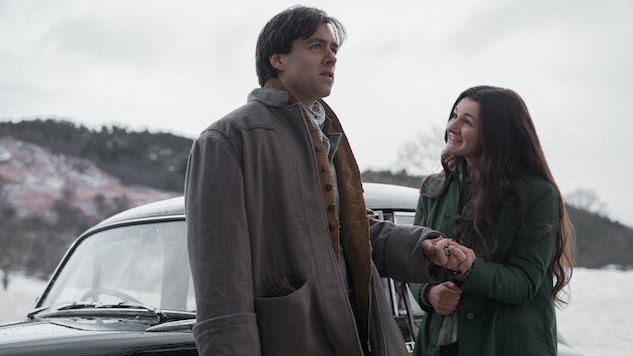 "Time is not a reality, but a concept." Outlander loves to link people in a myriad of ways, through loose connections and mirrored relationships, and "Down the Rabbit Hole" is one of its finest examples: Laoghaire (Nell Hudson) and Bree (Sophie Skelton), Claire (Caitriona Balfe) and Marsali (Lauren Lyle), Jamie (Sam Heughan) and Frank (Tobias Menzies) all find echoes here in other characters, in other times. Ultimately, though, this week's episode is about Bree's relationship with Frank and the question of heritage, just one of the many vital subjects caught in Outlander's tangled web. —Keri Lumm (Photo: Starz)
4. The Marvelous Mrs. Maisel
Network: Amazon Prime Video
Last Week's Ranking: 2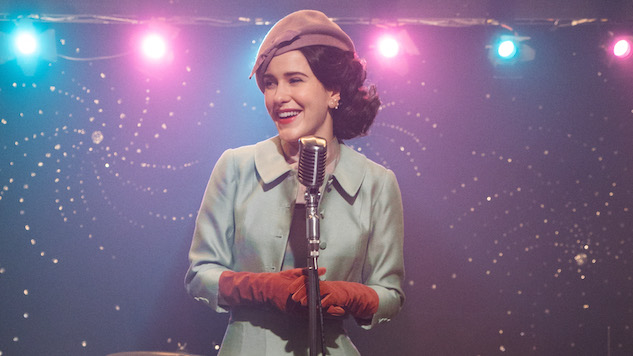 After dominating this year's Emmys, Amy Sherman-Palladino's hourlong comedy about a 1950s housewife and aspiring stand-up comedian returns for Season Two bigger, bolder… and with the same strengths and weaknesses as ever. (If you think I'm being tough, read assistant TV editor Amy Amatangelo's thoughts on the series.) The sets and costumes are more sumptuous, the set pieces more eye-popping, the music cues more divine, and Rachel Brosnahan's performance as Midge Maisel more luminous, if that's even possible. But rather than focus more intently on her burgeoning career (and her hilariously sourpuss manager, Alex Borstein's Susie), Maisel spends more time with her broad-as-a-barn parents (Marin Hinkle and Tony Shaloub) and her sad sack husband (Michael Zegen). The Marvelous Mrs. Maisel is a force to be reckoned with, but we're still waiting for it to go from good to great. —Matt Brennan (Photo: Nicole Rivelli/Amazon Prime Video)
3. Travelers
Network: Netflix
Last Week's Ranking: Ineligible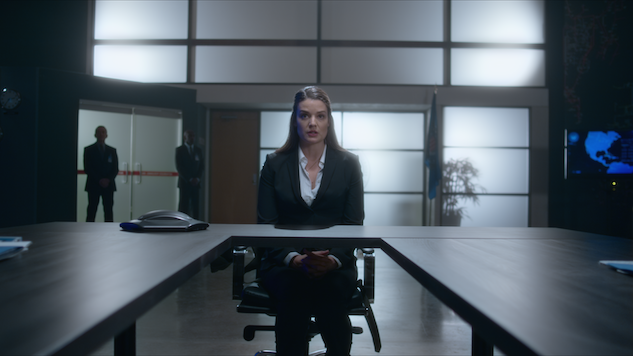 The degree to which Netflix's excellent sci-fi series Travelers has continuously flown under the radar is so spooky, one might almost be convinced that psychic time travelers from a post-apocalyptic future really have been quietly taking over the bodies and lives of our friends and family at the moments of their historic death as part of a slow-growth conspiracy to prevent nuclear apocalypse, and we're all just too wrapped up in our current cultural shitstorm to have noticed. Travelers, whose third season dropped on Friday only to be immediately drowned for oxygen by the flash of the Chilling Adventures of Sabrina holiday special and the bang of the final season of Voltron: Legendary Defender, has been quietly compelling sci-fi storytelling since its low-key beginning, and from what I've treated myself to of Season Three so far, is only getting more creatively self-assured and philosophically complex as time goes on. Plus: It continues to feature a knockout performance from Patrick Gilmore as non-Traveler David Mailer, who is one of the most endearing models of television's "new masculinity; I've seen in the past couple years. —Alexis Gunderson (Photo: Netflix)
2. MARS
Network: National Geographic Channel
Last Week's Ranking: Not ranked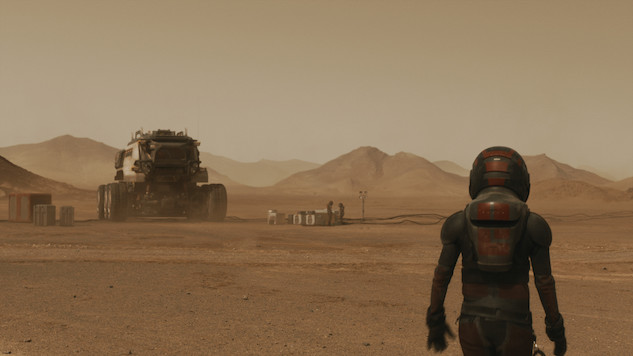 National Geographic's pioneering hybrid drama hit its stride in Season Two. The connections between the docuseries and drama elements have smoothed out, the writers have found their footing in the alien terrain of scripted fiction, the actors have developed better chemistry—in short, they've managed to create an atmosphere. (Yeah, I just said that.) If you look up "compulsively watchable" in the dictionary, you'll probably find a picture of Jihae, whose surviving character, Hana (twin sister Joon perished earlier in the season) has had a perilously shaky grip on her command as industry and ego have risen up to challenge her authority and grief over the loss of her sister has worn her down. The Lukrum Industry crew has found water, though in their eagerness to get their hands on it they set off a massive "marsquake" with lethal consequences. Hubris and greed seem to be spreading predictably to the new planet… but so do teamwork and inquisitiveness and hope and life, and the season ends with quite a silver lining. Which you cannot have without… a cloud. —Amy Glynn (Photo: National Geographic Channel)
1. "Elseworlds" Crossover Event (Supergirl, Arrow, The Flash)
Network: The CW
Last Week's Ranking: Honorable Mention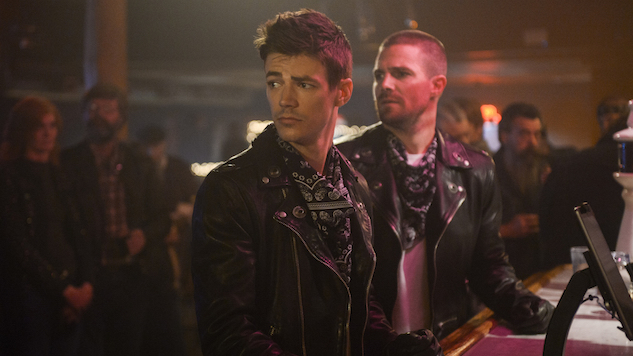 I can't remember the last time I had so much FUN watching television as I did with the most recent Arrowverse crossover event, "Elseworlds," which saw Oliver Queen (Stephen Amell) and Barry Allen (Grant Gustin) switch identities on Earth-1, Kara Danvers (Melissa Benoist), Clark Kent (Tyler Hoechlin), and Lois Lane (Bitsie Tulloch) fly over from Earth-38 to help figure out how to switch them back, and Earth-90 Barry Allen (John Wesley Shipp, reprising his 1990s role) and Earth-1 Kate Kane (DC-newcomer Ruby Rose making her debut as Gotham City's tatted-up Batwoman) pop up here and there to assist. (Legends of Tomorrow, alas, sat this one out.) Serving as both a break to each show's Big Bad arc and a kick in the pants to each hero's emotional arc, these now-annual outings are always a blast. But with its light-touch plotting—a genocide-preaching Gotham psychologist is gifted a reality-altering magical book to "test" Earth-1's ability to take on a bigger evil looming in the future—and its dedication to finding all the right fan buttons to push—Shipp's Barry Allen, the Smallville theme playing as the Kent's Kansas farm hit the screen, Kara flirting awkwardly with a swaggering lady billionaire, Oliver and Barry honing in with hilariously vicious precision on their respective character's best and most infuriating qualities as they bumbled through life in each other's supersuits—this rendition really seemed to master the formula. Next year's crossover event, "Crisis on Infinite Earths," is already on the calendar, so I guess I have to set the bar of expectations higher than that. In the meantime, for fair-weather fans and ride-or-dies alike, the three episodes of "Elseworlds" are a genuine gift. Happy end of 2018, one and all. —Alexis Gunderson (Photo: Sergei Bachlakov/The CW)