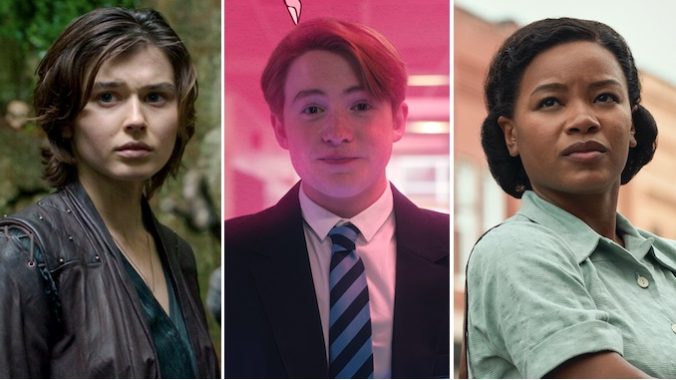 It's that time again, folks. Streaming service curators and social media managers are dusting off their Pride collections and celebratory posts, and while corporate Pride sentiment has always felt hollow, the messages and collections curated by these streamers feels more performative than ever this year, mostly thanks to the brutal year queer representation has had. 
Though the main worry in regards to queer representation over the years has been the Bury Your Gays trope, lately, it seems that sentiment has shifted from killing queer characters to instead canceling queer shows, and in some cases, removing them from platforms entirely. Netflix is usually the streaming service to feel the wrath of queer fans, considering how many LGBTQ+ shows have met their demise after just one or two seasons on the platform, but newer streamers like Disney+, Max, and Hulu have now begun removing canceled series. 
While queer shows getting canceled hurts, the disappearing act hits the hardest; representation is about being seen on screen, these shows act like lifelines for queer audiences, and making them unavailable and inaccessible is depriving queer people of a tangible connection to people like them—both on and off screen. Online communities get built around these series, and it's one thing for a show to never produce any new content ever again, but it's an entirely different thing to strangle the life out of a fandom by removing its lynchpin from existence. With no way for new people to discover these series, the communities built around them will dissolve, and the memory of each removed show will only live on in the minds of those that were lucky enough to watch it while it still existed. It's heartbreaking and devastating, and will have a profound impact on the queer community, affecting LGBTQ+ teens in particular as they look to their screens for some type of connection. 
Below, we've ranked every streaming service based on how inclusive their originals are in particular, how many queer shows they have canceled, and how many queer shows they have erased. This list (as well as the current state of queer representation) is a little bleak, but if you're looking for something fun to watch this Pride Month, we have also ranked the best queer shows to watch if you're looking for a good, gay time. 

8. Disney+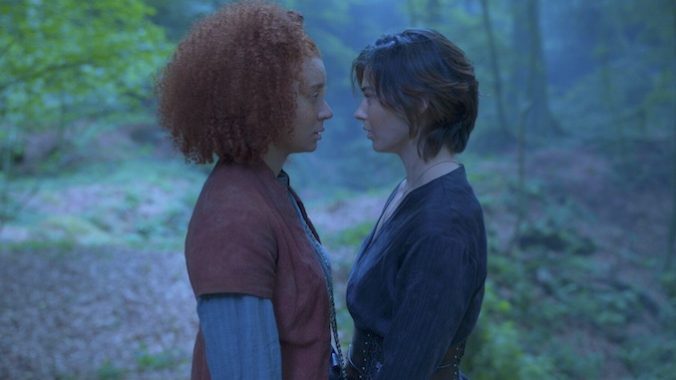 The most disappointing thing about Disney+'s representation is the lack thereof. Actually, if I had made this list about a month ago, I probably could have bumped Disney+ up one more to be in the seventh spot, but mere days ago, the streamer removed their only queer-led original, Willow. Willow was an incredibly fun and well-made series that featured the beautiful love story that blossomed between Jade and Kit, and featured strikingly meaningful representation for a Disney+ original; unfortunately, now the only way to see it is through less-than-legal means. 
Other than that, Disney+'s originals rank from either resoundingly straight to only vaguely gay; High School Musical: The Musical: The Series features a few queer side characters, Loki was confirmed genderfluid in a blink-and-you-miss-it frame in the credits of one of the episodes of his show, and Andor's minimal representation. While it is nice to see Disney move towards more inclusivity within their programming, it's a bit sad when the only things included in your Pride collection will be the phenomenal series The Owl House (a Disney Channel original that is probably the queerest thing on the platform), imports from Hulu (like now-ended Love, Victor), and half-baked Star Wars and Marvel representation.
---
7. Hulu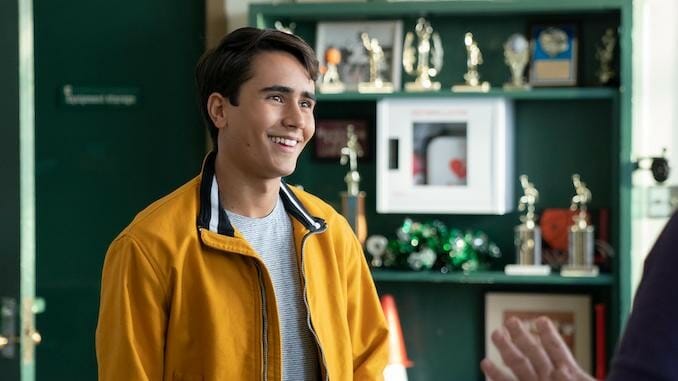 Hulu, which is admittedly one of my favorite streaming services, is another less-than-fruitful platform for queer representation within their originals—especially after their own recent content purge. The removals of Dollface and Marvel's Runaways, which each featured leading sapphic characters, put a large dent into the remaining representation on the platform, especially from their own originals. While you can access diverse and outwardly queer series like What We Do in the Shadows and Pose through FX on Hulu, the strides made by that network don't make up for the lack in their own originals. It was admirable for Only Murders to take a leap in including sapphic representation in its second season, but the way that relationship fizzled to an odd conclusion is emblematic of the state of their queer representation. The now-ended Love, Victor is a wonderful series, also-ended Shrill provides great representation, and their catalog of original films (like Fire Island and Crush) also feature diverse casts and stories, but there's still much work to be done for Hulu—especially after taking three steps back. 
---
6. Max (née HBO Max)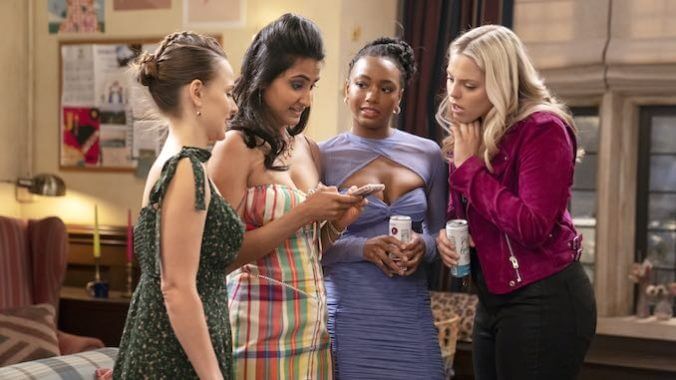 The newly minted Max is a bit of a mixed bag, but has provided decent representation that allows their deletions and removals to be off-set more than Disney+'s. While they did remove Genera+ion, the incredibly queer series that was canceled shortly after it first aired, the streamer's Sex Lives of College Girls is one of the best instances of representation currently still on air. In addition, many of their other marquee original series feature some sort of queer representation, including Hacks, Pretty Little Liars: Original Sin, The Flight Attendant, and even the much-loathed Velma. And even though Genera+ion is no longer on the platform, Warner Bros. Discovery get some points for moving it to Tubi, rather than just throwing it in the Disney Vault where Willow will live in perpetuity. And, of course, you can access all of HBO's queer content (including shows like The Last of Us and Looking, to name a few), but those are simply supplements to Max's own originals library. While the future of Max is still uncertain, it's clear that representation of some kind has always been baked into their originals, and we can only hope that won't change under new leadership. 
---
5. Prime Video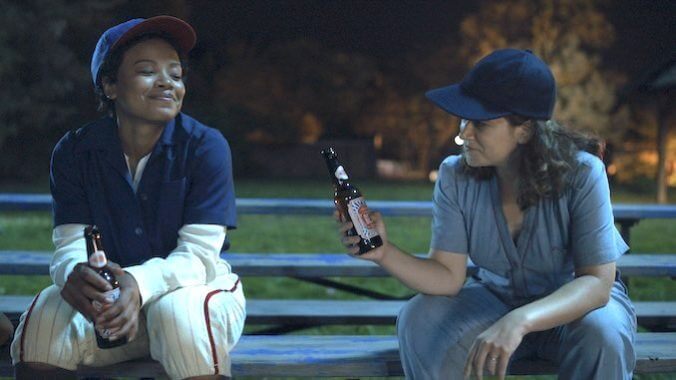 This is another instance where, if this list had been made earlier this year, Prime Video likely would have been higher. However, if nothing else, the mess that was the A League of Their Own Season 2 renewal has proven that Prime still has a long way to go when it comes to providing good queer representation. Truthfully, A League of Their Own is one of my all-time favorite queer shows, and I think the first season was so beautifully done, but the information that has come out about Prime's renewal process, along with the measly four-episode renewal for that show, showcase Prime Video's weak spots when it comes to representation and inclusivity. Even though the service canceling The Wilds last year certainly didn't help, Prime's other originals do make up some of the slack when it comes to representation. The Legend of Vox Machina, Dead Ringers, The Boys, Daisy Jones & The Six, The Marvelous Mrs. Maisel, and more all include side-character representation, and the upcoming Red, White, and Royal Blue film will allow for even more inclusivity on the platform. Prime Video has a ways to go, but they are on the right track, even if they have had quite a few, rather large missteps. 
---
4. Peacock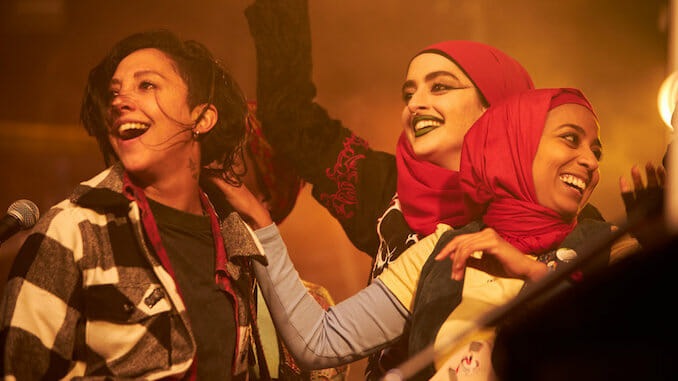 Peacock lands squarely in the middle for a number of reasons. The first reason being that, of their originals, many that have featured queer representation have been canceled. Shows like their Queer as Folk reboot and Vampire Academy were both delightfully inclusive and fun shows, but each met the unforgiving ax of Peacock's near-inability to remain afloat. However, they still remain on the platform (at least for now), and will continue to provide that representation, should queer audiences seek them out. The delightful We Are Lady Parts still stands, and even though Poker Face feels like it should be queer, this streamer still has room to grow when it comes to queer representation, and will hopefully move down a positive path in the future. 
---
3. Paramount+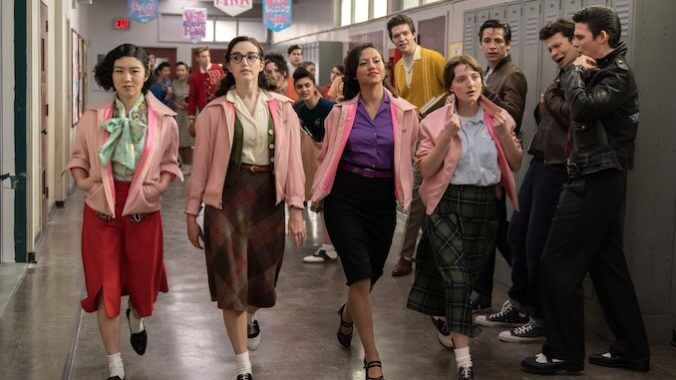 Paramount+, when compared to the other streamers, still feels like it's trying to discover its audience, despite being one of the oldest amongst them. From way back in the CBS All Access days, this streaming service came right out the gate with The Good Fight, which featured a lesbian as one of the main characters. Since then, Paramount+'s slate has looked pretty inclusive, with Wolf Pack, iCarly, Star Trek: Discovery, and Grease: Rise of the Pink Ladies all featuring leading queer characters within their ensembles. They also have moved into the reality TV game with a number of inclusive shows, including the All Stars edition of RuPaul's Drag Race and another psudo-Drag Race spinoff in Queen of the Universe. And while Paramount+ is no stranger to pulling content from their platform, only one featured a queer character (Rosie O'Donnell's character in last year's American Gigalo remake); Why Women Kill's cancellation was also a low point for the platform, but their remaining series make up for those missteps. However, if you did want to access more queer content, the Showtime add-on includes groundbreaking series The L-Word and its Generation Q spin-off, alongside Yellowjackets and more; but, again, those are add-ons to the queer content that exists on its own on Paramount+.  
---
2. Netflix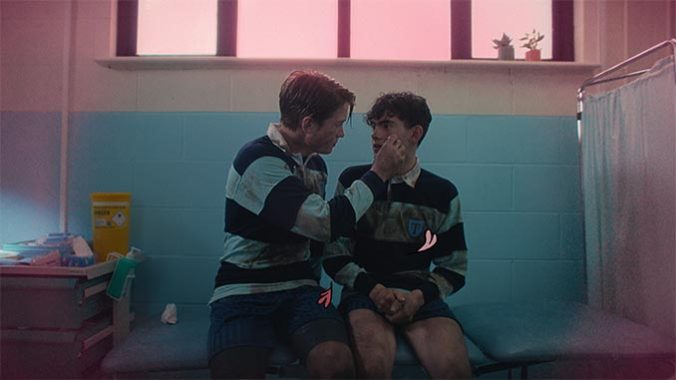 Look, I am a Netflix hater as much as everyone else who has ever been burned by their harsh renewal and cancelation methods. That being said, even though there have been so many cancellations, their catalog still remains the most extensive, even if a lot of those queer stories remain unfinished. For the Heartstoppers and Sex Educations of Netflix's line-up, characters like Nick, Charlie, and Eric all provide great representation, and will continue to do so with Netflix's support behind them. Similarly, for marquee limited series like The Haunting of Hill House and Bly Manor, those one-off, complete stories will always be there to entertain audiences with tales of queer joy and queer pain. 
Unlike its peers, Netflix has yet to participate in the cruel act of removals, so even your favorite canceled shows (like Warrior Nun, Teenage Bounty Hunters, First Kill, and The Society) will seemingly always be there to be revisited. Even One Day at a Time, which was canceled by Netflix and then bought by another network to be continued, is still available to stream on the platform—if only the seasons produced by Netflix. And while a plethora of streamers hardly venture into the realm beyond gay and lesbian characters, Netflix has been known for its trans inclusivity in Dead End: Paranormal Park, Sense8, and The Chilling Adventures of Sabrina, to name a few. Netflix's representation also spans various genres and ages. For kids, She-Ra and Jurassic World Camp Cretaceous are great picks; for reality TV lovers, Queer Eye and its various spinoffs certainly count. Hell, one of the platform's first major hits was a show about women in prison, most of whom were queer. 
Netflix is notorious for green-lighting these shows and then hanging them out to dry, which they should be admonished for—it's disheartening to see so many cancellations for such inclusive shows. But there is also value in what remains on their platform, complete or not. It's still a lucrative place where teenagers especially can find people like them on screen, and whatever goodwill has been lost through the cancellations feels slightly regained through Netflix's potential-unwillingness to participate in the deletions that have taken over the industry. I will always have a bone to pick with Netflix, but as long as they keep these stories up, I will always have a soft spot for it, too. 
---
1. Apple TV+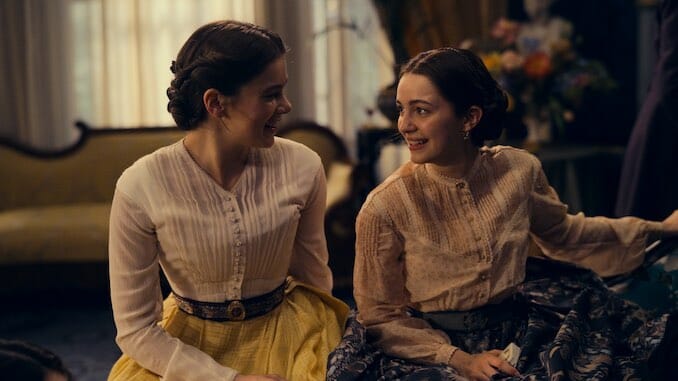 Apple TV+ is probably the best streaming service to be on when it comes to receiving support from the streamer itself; Apple believes in the shows it puts out, and will see most of them through, unlike many other streamers today. In addition to that, Apple TV+ is unique in that most of their originals feature queer characters, and have provided wonderful LGBTQ+ representation in those series. The now-ended Dickinson, which was one of the series Apple used to launch the service, was allowed to run for creator Alena Smith's entire three-season plan, and beautifully told the story of poet Emily Dickinson through a queer, comedic lens. Additionally, other marquee originals like The Morning Show, For All Mankind, Severance, Schmigadoon!, and Mythic Quest have baked queer representation into the DNA of these shows, and have provided consistency—a feature that is more rare than ever for LGBTQ+ audiences. And while Ted Lasso's fumbling of  Keeley (Juno Temple) and Jack's (Jodi Balfour) short-lived romance was disappointing to say the least, one small issue in one of their biggest series feels like a non-issue in comparison to the actions of its fellow streamers. 
---
Anna Govert is an entertainment writer based in middle-of-nowhere Indiana. For any and all thoughts about TV, film, and the wonderful insanity of Riverdale, you can follow her @annagovert.
For all the latest TV news, reviews, lists and features, follow @Paste_TV.