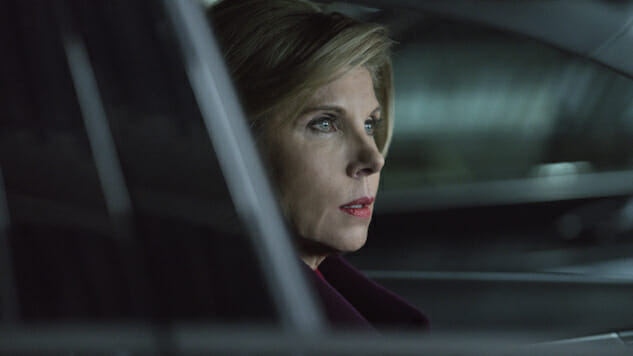 They say all good things must come to an end. And so it was with The Good Wife, the CBS drama that concluded its seven-season run last May. Or at least that's what we thought. Sunday, CBS and CBS All Access debut The Good Fight, a spin-off focused on Diane Lockhart (Christine Baranski) and Lucca Quinn's (Cush Jumbo) lives one year later. (Read Paste's review here.)
If you think about spin-offs that worked, like Fraiser, versus ones that didn't, like the The Tortellis—the Cheers spin-off about Carla—good ones take a core character and put him or her in a new situation. Fraiser was in Seattle, not a Boston bar, and if you'd never seen Cheers, you could still love it. But The Good Fight gives us two lawyers we already know a year after we last saw them, still—guess what—practicing law.
Then again, The Practice did this and Boston Legal came out all right. Alan Shore (James Spader) was still a lawyer, and Boston Legal was also set at a law firm, but it worked. So, if we're staying in The Good Wife's world instead of moving, à la Fraiser, here are the five things fans will need to see to call The Good Fight a success:
5. No Alicia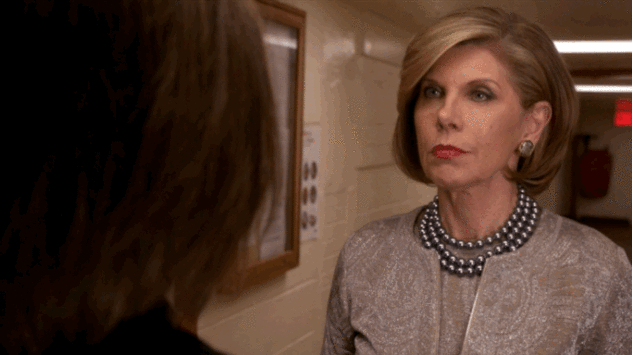 We love Alicia (Julianna Margulies). We watched seven seasons about Alicia. But, as the woman said, "Life's too short not to be honest," and Alicia, it's time to go. We've had enough of your drama, enough of your "I love him/I love him not," to last a lifetime. The Good Wife fans will remember you fondly and watch you in syndication, but we don't want to watch you here.
And take Jason (Jeffrey Dean Morgan) with you. He's a looker, but he's not Will (Josh Charles). (Note: If CBS ever does a sci-fi spin-off Resurrection style, we'll gladly take more Will.)
Which brings us to…
4. More of the Right People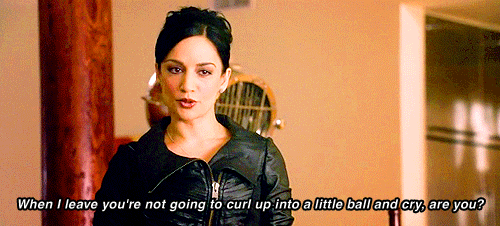 The Good Fight is about Diane, Lucca, and some third lawyer we've never heard of, so fans are already good on two of our favorite people. But for staying in the same universe to work, we need a few of the other supporting characters we love best. (This does not mean you, David Lee.) This means Elsbeth Tascioni (Carrie Preston), those guys who watched the goat videos at the NSA, Marissa Gold (Sarah Steele), and Louis Canning (Michael J. Fox).
We especially need Canning. One of theThe Good Wife's main features was sleaziness with an all-American grin. Canning personified this—plus, Fox himself is the golden ticket to legal spin-off success. Those of us into this sort of thing remember his Daniel Post on Boston Legal: If you want to pull off a still-practicing-law spin-off, it helps to have him as opposing counsel.
3. Intelligence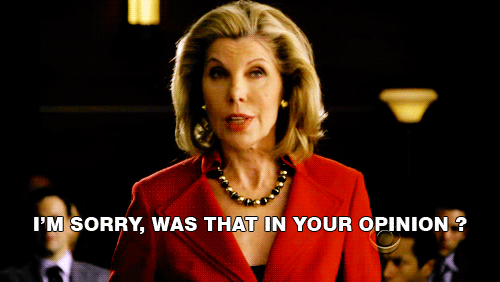 If The Good Wife was anything, it was smart. This is the series that introduced America to Bitcoin, explained how machine learning and computer vision come together, and explored the ethical implications of drone surveillance. We need The Good Fight to be smart, smart, smart, or we're not watching.
2. Daniel Lawson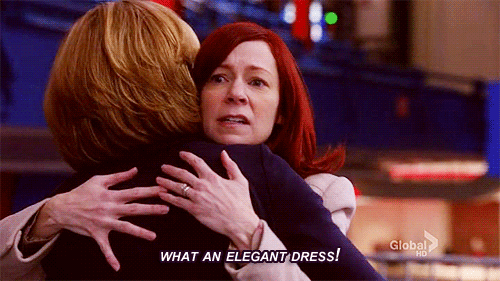 Who's Daniel Lawson? He's the costume genius behind those fantastic outfits from The Good Wife. Whereas some TV characters slap on any old thing, Lawson used clothes to reveal multiple facets of each character's personality: "[T]he clothes supported the story and went hand in hand with the characters," Lawson once told Fashionista, and he meant it.
The brooches Diane wore with her suits displayed the independent streak that ran under that commensurate professionalism. By wearing Alice + Olivia and color-blocked dresses, Lucca became an emblem of class and youth. Change the clothes and you change the women, so yes, CBS, more Daniel please.
1. Eli Gold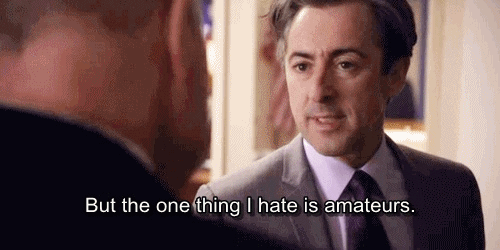 Eli Gold (Alan Cumming) wasn't just the campaign manager that other characters loved to hate: He played the political game, sure, but he also managed to vent his displeasure at the right time. His honesty was sharp and, from the outside, could seem hurtful. But if you knew him as we knew him, you'd see he was never honest with the goal of hurting others. He was honest because he loved others. He loved Peter (Chris Noth), he loved Alicia, he loved his daughter and he loved himself. To know Eli was to love Eli, and it's hard to imagine The Good Wife universe without him.
---
Terena Bell is a freelance journalist writing most often on entertainment, tech, public affairs, and the Great American Total Solar Eclipse. A Kentucky native, she is based in New York.