Sam Worthington Transforms Again in First Trailer for New Sci-Fi Thriller The Titan
Images via The Amel Company/YouTube
Movies
Video
The Titan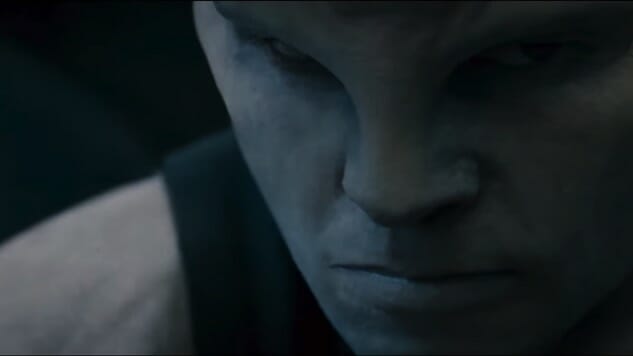 The future of mankind is getting a superhuman makeover in the new sci-fi thriller The Titan. The film stars Sam Worthington of Avatar fame as Rick Janssen, an Air Force pilot who chooses to enroll in a military experiment meant to aid the prolonged existence of the human race. The earth is on its last legs, barreling toward inhabitability in the near future, and the best option for all is to test a transformation procedure that would morph people into superhumans able to survive the harsh environments on one of Saturn's moons, Titan. What could possibly go wrong?
The Titan also stars Taylor Schilling (Orange is the New Black) as Rick's wife, Dr. Abigail Janssen, and Tom Wilkinson (Michael Clayton) as Martin Collingwood, a professor spearheading the Titan plan.
According to Empire, the film marks the directorial debut of German director Lennart Ruff and is written by Manhunt: Unabomber writer/producer Max Hurwitz. The film has yet to receive an American release date, but it does hit U.K. theaters on April 13, so it's not hard to discern that it will be coming across the pond sooner rather than later.
Check out the first trailer above.