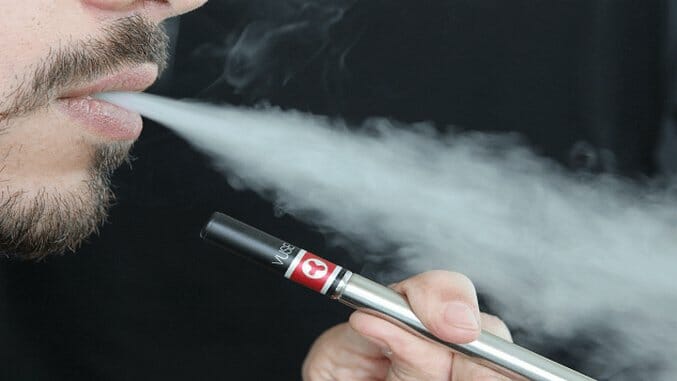 The days of seeing teenagers with a cigarette between their lips has been coming to an end for years. Now, the latest fad in smoking, the E-cig, is catching up (or dropping down) with tobacco's unpopularity.
Recent statistics from the CDC show a drop in smoking among adolescents. The decrease mostly comes from a decline in E-cigarette use. E-cigs are the tobacco product of choice among teenagers, as more teens smoke E-cigs than traditional cigarettes.
The decline in E-cigarette use is the first the product has experience since it first reached American markets in 2007. The rise in E-cigarette use among adolescents was substantial from 2010 to 2016, during which use grew from 1.5 percent to 16 percent, but the CDC's report showed an 11 percent drop last year.
The FDA believes its anti-tobacco campaigns have been instrumental in the decreasing tobacco use in recent years.
"The FDA has invested heavily in compelling, science-based education campaigns, such as 'The Real Cost,' that have already helped prevent nearly 350,000 kids from smoking cigarettes, and continues to enforce important youth access restrictions," said FDA Commissioner Dr. Scott Gottlieb.
Photo by lindsayfox, CC-BY
Savannah McCoy is a freelance journalist based in Athens, Georgia. She is an avid sports fan and Game of Thrones junkie. Valar Morghulis.