Universal Acquires Emma Thompson's Last Christmas, to Be Directed by Paul Feig
Photo by Tim P. Whitby/Getty
Movies
News
Emma Thompson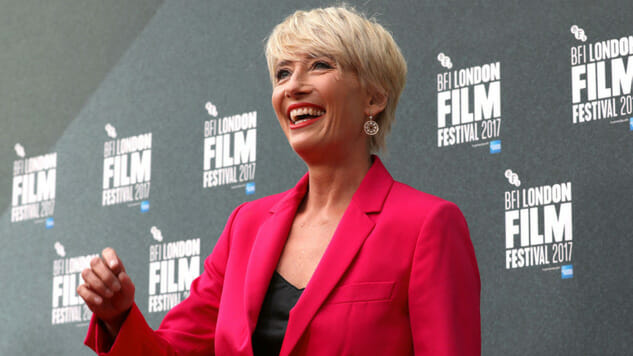 If the summer heat already has you jonesing for the holiday season, this latest news out of Hollywood might interest you: Universal just acquired Last Christmas, a script by Emma Thompson and Bryony Kimmings, to be directed by Paul Feig (Ghostbusters, A Simple Favor).
Though little else is known about the film, Deadline calls it "a holiday romance set in London"—material that's more than fitting for Thompson, since she starred in the ultimate holiday romance set in London, 2003's Love, Actually.
You might not know that Thompson, the illustrious performer on both stage and screen, is also a screenwriter, but she sports credits on recent films like Nanny McPhee, Nanny McPhee Returns and Bridget Jones's Baby. She even won the Oscar for her 1995 Sense and Sensibility screenplay, which followed her 1992 acting statuette for her role in Howards End.
Though this film is still in the early stages of production, it's exciting to know that Thompson will be bringing us some warm fuzzies come winter. Until then, we'll just wait patiently with the A/C on full blast.