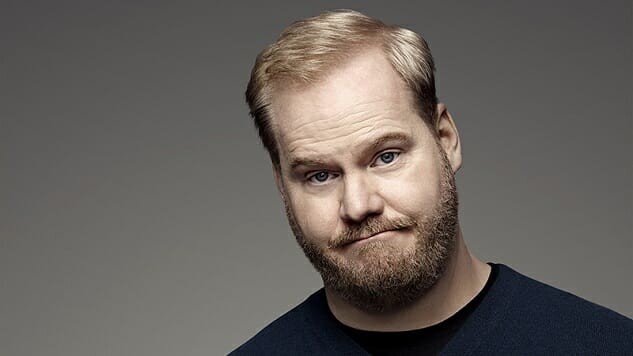 New York City and its west coast counterpart Los Angeles might be considered the capitals of comedy, at least in the US, but there's no denying the equal influence Chicago has had in providing a different kind of space to help shape rising comedians. From Second City to Upright Citizen's Brigade, many an oddball idea has gotten its start in Chicago. And thank goodness. Those ideas, and the comedians behind them, refreshingly counter the sometimes big personalities and trite observations that can dominate the coast.
The Midwest gave rise to greats like Richard Pryor and David Letterman. Pryor, who was born in Peoria, Illinois, didn't miss a beat calling out where he got his start. He told a San Francisco crowd in 1966, "My home's in Peoria. Whatever you think of when you hear the name, that's what it's like." Pryor ended up mining his hometown and the many characters he came across there for comedy gold.
True, most Midwest-born comedians will eventually make their way to a coast—any coast, pick one—to refine their raw edge, but it doesn't beat the fact that they got started in America's heartland and therefore added a different kind of element to their comedic style.
Here are 12 of the best Midwestern stand-up comedians currently performing.
12. Tommy Ryman
If Minnesota-born Ryman looks a little like George McFly, Marty McFly's father in Back to the Future, it only lends his act the tinge of nerd that helps it succeed. Between his glasses and his at-times overly excited delivery that sounds similar to a school kid eagerly telling his mom what happened to him that day, Ryman has a presence unlike most performing stand-up today. Like fellow Minnesotan comedian Louie Anderson, Ryman brings a quirk to his work that audiences respond readily to, and that, in part, could be because he was raised by a hippy mother and a religious father. He won "Best in the Midwest" at the Gilda Laugh Fest in 2015, and he was a semifinalist on Last Comic Standing in 2014 . Heck, if Roseanne Barr said she'd "never seen anything like him," then Ryman is on the right track.
11. Andrew Santino
One of many Chicago-born stand-ups on the list, Santino actually got his start in the entertainment industry by writing and acting on MTV's Punk'd before going on to do a handful of other projects that eventually led him to the comedy stage. Whether Santino comes off as a comedian pursuing acting or an actor pursuing comedy, it doesn't really matter, because he continues to exude a popular voice in stand-up comedy. He's not afraid to mine his past, his Chicago roots and his Irish heritage to talk about all manner of things, including that time he had to go on antibiotics and learned some people only have one drink a week. Shocking. In addition to performing on Conan, Santino has appeared at Montreal's Just for Laughs festival and SXSW. He released his debut album Say No More in 2015.
10. Tommy Johnagin
Originally from Illinois, Johnagin's material tends to focus inward on his life. Sure, that's well-trod comedic subject matter for many a stand-up, but it's Johnagin's exasperated delivery and the wry way he expresses his all-too-relatable observations that lend to his specific brand of hilarity. Whether discussing his relationship with his girlfriend and the many adjustments he underwent after they moved in together, or the surprise of fatherhood and how he's navigated that new role, Johnagin brings a refreshingly nerdy masculine perspective to topics that many male comedians might take into darker and more crass territory. Perhaps that's why he came in 2nd on Last Comic Standing in 2010. In addition to that appearance, he's built quite the resume between TV and festivals like Montreal's Just for Laughs.
9. Louie Anderson
Lately Louie Anderson has been receiving the most attention he's gotten in years for his turn as the protagonist's mother in FX's dark comedy Baskets. But it's not as though he ever went away, though. Anderson has been performing stand-up since the 1980s, but he hasn't slowed down as he's gotten older. One of the few comics on this list to focus the majority of his comedy on growing up in the Midwest and the type of mundane situations he experienced, Anderson offers audiences a wry perspective, one delivered with his trademark blasé tone and gravelly vocals. Like Gaffigan, he's a clean-cut comedian, which led to his Emmy Award-winning animated show Life with Louie on Fox. With or without that newfound Baskets acclaim, Anderson has staying power. No wonder Comedy Central named him to its "100 Greatest Stand-Up Comedians of All Time" list.
8. Tom Segura
Where many a comic earns their bread and butter with shorter fare, Tom Segura, born in Ohio, isn't afraid to develop longer premises that take listeners and audience members on a ride they won't soon forget. His ability to stand front and center and deliver a long story that relies heavily on his keen observations and understated delivery is one of the reasons he currently has two Netflix specials: Tom Segura: Completely Normal and Tom Segura: Mostly Stories. Where most comedians insert themselves into the action, making sure they're a key part of every story, Segura isn't afraid to hang back and reveal how other people's quirks are just as absurd, from his religious exercise trainer to his emasculating doctor to that one barista who doesn't understand money. In addition to his specials, Segura also co-hosts a weekly podcast with his wife, fellow comedian Christina Pazsitzky, called Your Mom's House.
7. Bridget Everett
Brassy, bold, bodacious: Call Everett what you will, she'll probably lap it up and spit it back in your face with an ever sharper rebuttal. Born in Kansas, Everett has developed quite the cult following, particularly for her cabaret performances that venture into hilariously provocative new territory. Everett started off as a singer, but quickly realized she had more to offer audiences than her voice alone. She blended her music with her comedy, developing the cabaret performances for which she's most well known today. Appearing monthly at Joe's Pub at The Public in NYC with her band The Tender Moments, Everett isn't afraid to separate the wall between stage and audience, often venturing into the crowd to touch and touch and touch away. She released a CD with her band called Pound It in 2013, and regularly appears on Inside Amy Schumer both in character and as herself.
6. Phoebe Robinson
Like many a young comic today, Robinson is a multi-hyphenate. She does stand-up, she writes, she hosts, she acts, she practically does it all. But where she shines best is on the stage, where she oscillates between her own life experiences and larger issues like race, gender and more. It's her ability to sardonically call attention to the way she's lived her life as a black woman and the humor entrenched in that experience that makes her stand out from the fray. Take her joke about the sheer luxury of white people's free time compared to what a black person goes through their entire life, explaining sh*t to everyone all the time. While she doesn't concentrate exclusively on her Ohio roots, that background does serve as a funny foil to her current life in Brooklyn. Besides her stand-up, Robinson's sharp writing prowess comes across in her contributions to major publications like Glamour, Bitch and website The Daily Beast.
5. Jim Gaffigan
If there's one topic Illinois-born Jim Gaffigan loves to talk about it's food. He even penned a book Food: A Love Story in 2014. From Hot Pockets (with Gaffigan's signature take on the jingle) to McDonald's to all the food that's simultaneously so delicious and so bad for you, Gaffigan offers audiences a hilarious take on one man's love affair with eating. If that sounds like it gets old, it really doesn't. Of course, his subject matter incorporates more than just food. While other comics might curse or venture into dirtier territory, Gaffigan remains a clean-cut, family-friendly comic who touches on that very topic, including raising his several children with his wife. Often appearing on other people's shows in a supporting role, Gaffigan developed his own series based on his life as a husband and father called The Jim Gaffigan Show for TV Land, which returns for its second season this summer. His most recent comedy album Obsessed earned a Grammy nomination in 2015.
4. Kyle Kinane
Another comic from Illinois, Kinane is like the wizened (and hardened) regular sitting in the corner of the bar who has seen everything and isn't afraid to share those tales. His voice is cracked and gravely, amplifying the overall weariness of his comedic style. Kinane is a comic that churns out material at a fast pace, but that's only because he has so much to offer and doesn't rest on his laurels to build his name. In January 2016, he released I Liked His Old Stuff Better, his third special in five years. Maybe it was growing up in the Midwest, maybe it was honing his craft at bars rather than traditional clubs, maybe it was his background in punk bands, but whatever the case may be, Kinane continues to work hard and fast, attracting new fans with every tour and special. He's one of today's hottest comedians, not least of which because it's so very clear he has as much fun talking about his experiences as audiences do listening to them.
3. Cameron Esposito
Cameron Esposito was born in Illinois, and she's quickly made a name for herself not only as a loud and proud lesbian stand-up comic, but a comic with one of the crispest deliveries around. Her comedy sparkles not simply for its content—Esposito will say exactly what might make an audience uncomfortable only to explode that very reaction for her own hilarious purposes—but also for her voice, which offers such a clear, exacting delivery that it almost contains a melodic quality. It's like listening to an elocutionist spit joke after joke after joke. With a signature hairstyle to help define her strong stage presence, Esposito keeps landing on many "Best Of" lists for her acerbic humor and fearless nature. In addition to her comedy album, Same Sex Symbol, Esposito will be releasing her debut stand-up special Marriage Material on March 24th.
2. John Mulaney
The Chicago Kid himself, John Mulaney is first and foremost a writer, evidenced by his diction and those lengthier yarns he spins onstage that most often return to his childhood. He has an intellect attuned to the absurd that New York would eventually help shape, but which Chicago helped him start. Mulaney landed a writing job at Saturday Night Live, which paved the way for his 2012 Comedy Central special New in Town. Based on the strength of that work, he began developing a self-titled television show, which unfortunately didn't quite fit the mold of his storytelling. Mulaney is first and foremost a stand-up comic, a role that sometimes doesn't translate to sitcoms. He returned to his roots in late 2015 with a new Netflix special, John Mulaney: The Comeback Kid, much to everyone's excitement.
1. Hannibal Buress
An Illinois-born comic, Buress has been working the circuit for some time, but his rise to the top can only be described as meteoric, and it arguably crested with his notorious dig at Bill Cosby. Buress has easily become one of the hottest working stand-up comics around, continuing to top several "Best Of" lists for myriad reasons. Maybe it's because of his general "Are you seeing this?" attitude that oftentimes feels as though he's pulling you close to tell you some hilarious bullshit he saw, or maybe it's because his observations reveal a slightly twisted mind all the funnier for its bent nature. Whatever the case may be, Buress continues to delight audiences. He's filmed several specials, the most recent of which aired on Netflix, Hannibal Buress: Comedy Camisado. He also regularly appears on Broad City and The Eric Andre Show, and has started popping up in movies like Neighbors and Daddy's Home.
---
Amanda Wicks is a freelance journalist specializing in comedy and music. Follow her on Twitter @aawicks.