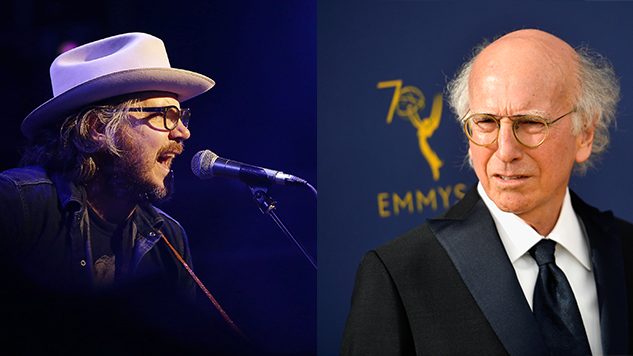 This is some pretty, pretty, pretty … pretty good news here: Wilco frontman Jeff Tweedy is returning to the small screen as a cast member for season 10 of Curb Your Enthusiasm, Variety reports.
While not much else is known about his role, apparently Tweedy is good friends with series regular and executive producer Jeff Garlin. Let's hope the beloved artist plays himself and has some sort of rivalry with Larry David over his friendship with Jeff Greene.
Tweedy's previous acting gigs include a stint as Scott Tanner, a fictional musician, in multiple episodes of Parks and Recreation. He also appeared as himself in Hearts Beat Loud and a couple episodes of Portlandia.
Needless to say, we're now even more excited for the next season of Curb, which will most likely air in 2020. In the meantime, tide yourself over by listening to Wilco's 1996 performance of "Misunderstood" from the Paste archives below, ranked as number two on our list of the 30 best Wilco songs.