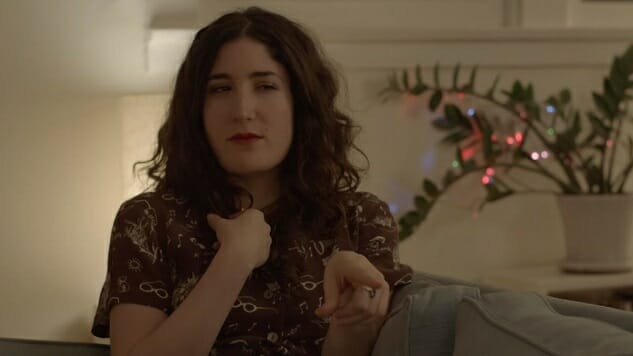 The time has come again, where we here at Paste take a dive through the recesses of the internet to get some of the good stuff and bring it to you. In this day and age, there's more solid comedy happening online than we could ever hope to turn into content, but here's a roundup of some of the best sketches and videos we saw in June.
Hard Drive—"Red Bull Video Contest"
Red Bull announced a new #contest where fans can submit a 30 second creative video to compete for the opportunity to play Fortnite with legendary streamer @Ninja. This is our official submission. Please enjoy pic.twitter.com/MUGb0aVwI8

— Hard Drive (@HardDriveMag) May 31, 2019
Apparently, Red Bull held a contest this month wherein fans submit very short videos extolling their love of the energy drink for a chance to game with Ninja, that guy who makes an obscene amount of money playing Fortnite. What they didn't know is that the contest would catch the eye of Hard Drive, the satirical gaming site (which we've featured before) that blessed Red Bull with this insane video in which features a guy slitting someone's throat with a blunt Red Bull can.
---
Eva Victor—"Me Explaining to My Boyfriend Why We're Going to Straight Pride"
me explaining to my boyfriend why we're going to straight pride pic.twitter.com/ZtXpLaV05s

— Eva Victor (@evaandheriud) June 4, 2019
The only upside to the noxious development of a planned 'straight pride parade' earlier this month was this video by Eva Victor. Victor is constantly posting great front-facing Twitter videos, but this one connected particularly hard with the general public, considering the collective frustration with the idea that someone would have ubiquitous privilege 364 days out of the year, "and then we have one day… where we get to celebrate having that privilege all year round."
---
Anthony Oberbeck—"Seven Dreams"
This short from Anthony Oberbeck doesn't let the fact that it's extremely funny prevent it from delivering a healthy amount of Scorsese-inspired anxiety as well. In it, a desperate comedian (Oberbeck) attempts to get his career going by doing warm-up at movie screenings before unwitting and unwilling patrons. "Apparently a lot of people peaked in high school," Oberbeck says to one crowd. "Not me. Kept my eyes closed the whole time."
---
House of Birds—"Moving Rosa Parks"
This live sketch from House of Birds, a house team at the Upright Citizens Brigade Theatre, is very pointedly set at 2004 Presidential Medal of Freedom Dinner, where Rosa Parks is due to receive the award for a lifetime of civil rights activism. There's only one logistical snag that proves particularly hard for the event organizers to fix. Written by Shenovia Large, the extremely uncomfortable twist that this sketch builds to sends the audience into hysterics. It's worth experiencing for yourself.
---
Jack William—"I'm Sorry, I'm Sorry I'm Trying to Delete It"
im sorry im sorry im trying to delete it pic.twitter.com/Ar1NLyjKHQ

— mr scientist jack (@JackWilliamRtF) June 4, 2019
Everyone had their fun with that upsetting video of sorority sisters welcoming their new pledges in terrifying unison. But no one really came within spitting distance of Jack William, who re-edited the video into an endless loop of screaming and wiggling fingers, successfully bringing out the video's underlying sense of purgatory. In a way, it captures the video's essence better than the video itself.
---
Alyssa Limperis, James Dwyer and Andy Bustillos—"When Actors See Actors They Know at an Audition"
When Actors See Actors They Know at an Audition pic.twitter.com/WoRwBM7oy9

— Alyssa Limperis (@alyssalimp) June 10, 2019
The enthusiasm of an actor reaches its most performative state when they bump into a friend or even an acquaintance while waiting to be called in for an audition. At least that's the thesis this video from comedians Alyssa Limperis, James Dwyer and Andy Bustillos presents and then proves. There's too much laughing, too many high fives and far too much of an insistence that this meeting is some kind of cosmic coincidence. In other words, it's perfect.
---
Blair Socci and Reggie Henke—"The Plumber"
We're big fans of "Blair's Lair," the web series from Blair Socci and Reggie Henke wherein Blair, an intense agoraphobe, calls upon various people to fix/deliver things for/to her. In this installment, a hapless plumber enters the lair, coughing up blood as he does so. The video starts off with a patina of horror, and escalates to full on terror by the end. It leaves us pretty excited and nervous about what Blair will get up to next, now that she's crossed… a certain line.
---
Simple Town—"Cooking"
The arrogance of the would-be millennial chef is the subject of this video from the sketch collective Simple Town (Sam Lanier, Caroline Yost, Will Niedmann and Felipe Di Poi). Ignoring his friends' insistence that they just get a pizza, Lanier whips up a revolting concoction that starts off with a banana, some sriracha and a piece of meat I couldn't identify, all shot in the fetishistic slow motion of a Netflix food documentary. "To me," he says in voiceover, "ingredients are just little angels that haven't been put into a stir fry yet."
---
John Early, Kate Berlant and Andrew DeYoung—"Rachel"
The same team behind the brilliant webseries 555 (John Early, Kate Berlant and director Andrew DeYoung) now brings you "Rachel," a surreal short that makes possibly the best use of Berlant's signature energy to date. In it, Early hosts what is intended to be a relatively laid-back house party, which is inevitably and thoroughly derailed by Berlant. Every Early/Berlant joint is a testament to their chemistry, but "Rachel" really puts it through the ringer, and allows it to emerge even stronger.
---
Nick Ciarelli and Brad Evans—"Corporate Social Media Managers"
Corporate Social Media Managers by me and @bradfordevanspic.twitter.com/45U86Ba38f

— Nick Ciarelli (@nickciarelli) June 25, 2019
In this new sketch from Nick Ciarelli and Brad Evans, two social media managers for massive brands believe they have cracked the code to branded content. It's simple, you just have to churn out posts that speak to the things people mostly post about: fucking, having depression, and fucking while having depression. I'll admit it, by the time their efforts escalate to a game of suicidal chicken between Pine Breeze Urinal Cakes and Otter Pops, I was definitely more brand-aware than I was before.
---
Graham Techler's writing has been featured by McSweeney's and The New Yorker, and he performs at the Upright Citizens Brigade Theatre in New York. You'd be doing him a real solid by following him on Twitter @gr8h8m_t3chl3r.