Horror Manga Goes Cosmic in Gou Tanabe's H.P. Lovecraft's At the Mountains of Madness Vol. 1
Tanabe's Second Translated Lovecraft Adaptation Hits Shelves in June 2019 from Dark Horse Comics
Artwork by Gou Tanabe
Comics
Features
H.P. Lovecraft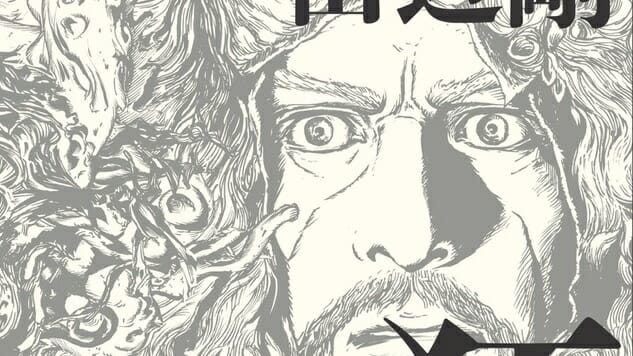 We named Gou Tanabe's H.P. Lovecraft's The Hounds and Other Stories one of our 100 favorite horror comics of all time, calling it "a strong tribute to the genre luminary and a fascinating look at how weird fiction can translate to other media." And while H.P. Lovecraft's legacy has come under reconsideration in recent years as fans of sci-fi and horror finally begin to grapple with his rampant racism, xenophobia and other bigotries, his contributions to cosmic terror remain foundational and ripe for interpretation and reinvention. It's with great pleasure, then, that we can confirm that Tanabe's Lovecraft manga adaptations will continue to find a home at Dark Horse Comics, which will publish the first half of H.P. Lovecraft's At the Mountains of Madness next year.
First serialized in Astounding Stories at the height of pulp era in 1936, At the Mountains of Madness is frequently cited as one of Lovecraft's best and most influential stories. Despite technically hovering at novella length, At the Mountains of Madness is the sole Lovecraft tale to have earned a spot on our 50 Best Horror Novels of All Time list, and Academy Award-winning director Guillermo del Toro has long pursued a seemingly doomed desire to bring the story to film, with Tom Cruise even attached to star at one point.
The synopsis may sound familiar to fans of John Carpenter's The Thing (although that film spun out of a different classic cosmic horror tale): a 1931 expedition team arrives at a deserted Antarctic campsite, only to find that the previous crew of men and sled dogs dead and disfigured. Some are hideously mangled while others have been dissected in a methodical manner. Even more disturbing, though, is the oddly shaped mound of snow nearby—and what lies beneath. If you're a fan of Lovecraft, you know that exploring long-lost depths rarely results in sunshine and roses.
The novel-length story will be published in two double-sized manga volumes of over 300 pages each, similar to Dark Horse's I Am a Hero formatting. Gou Tanabe's H.P. Lovecraft's At the Mountains of Madness Vol. 1 goes on sale June 12, 2019, for $19.99 and is available for pre-order at digital retailers and your local comic shop now. Check out an exclusive first look at Tanabe's chilling interior artwork below.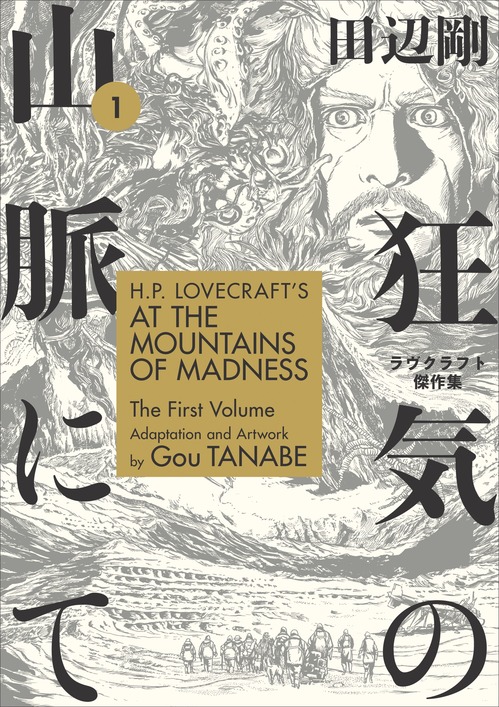 H.P. Lovecraft's At the Mountains of Madness Vol. 1 Cover Art by Gou Tanabe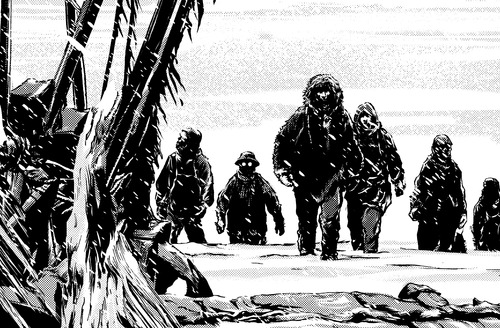 H.P. Lovecraft's At the Mountains of Madness Vol. 1 Interior Art by Gou Tanabe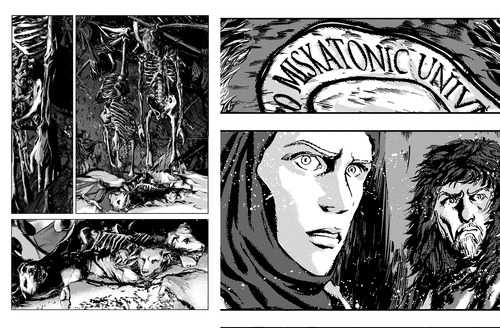 H.P. Lovecraft's At the Mountains of Madness Vol. 1 Interior Art by Gou Tanabe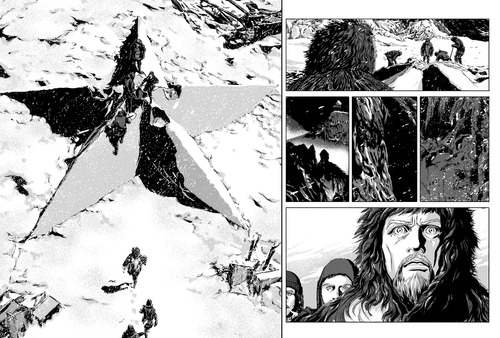 H.P. Lovecraft's At the Mountains of Madness Vol. 1 Interior Art by Gou Tanabe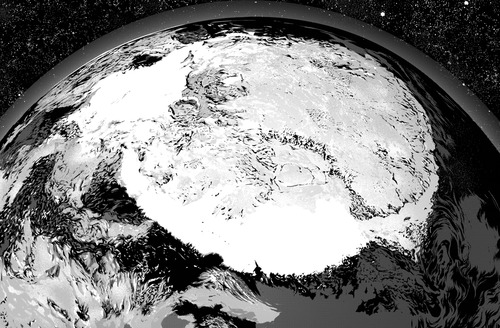 H.P. Lovecraft's At the Mountains of Madness Vol. 1 Interior Art by Gou Tanabe