Exclusive: Return to the Unknown in Over the Garden Wall: Hollow Town
Writer Celia Lowenthal & Artist Jorge Monlongo Continue Wirt, Greg & Beatrice's Story at BOOM! Studios This September
Main Art by Celia Lowenthal
Comics
Features
over the garden wall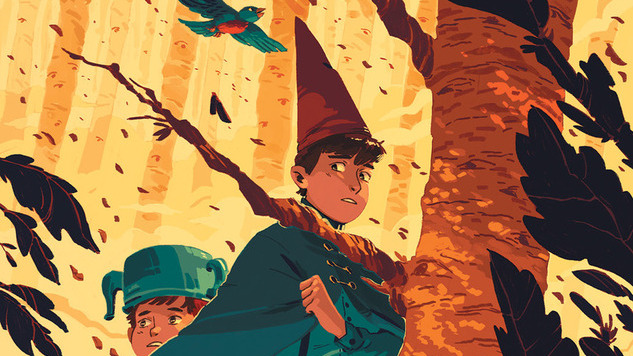 Cartoon Network and creator Patrick McHale's Emmy Award-winning animated mini-series Over the Garden Wall became an instant cult hit when it aired in 2014, thanks to its charmingly oddball cast, vintage Americana soundtrack and some surprisingly unsettling dark fantasy imagery. (It even inspired a certain former Paste editor.) While the animated adventure is a brief 10 episodes, publisher BOOM! Studios has played home to several comic outings for characters Wirt, Greg and Beatrice—and will do so again this September with the launch of Over the Garden Wall: Hollow Town, a five-issue mini-series written by Celia Lowenthal (The Storyteller: Fairies) and illustrated by Jorge Monlongo (Rugrats).
"With Over the Garden Wall: Hollow Town, I've been trying to lean into and expand upon some of the great aspects of the show: adolescent social anxiety, patterns and tropes from fairytales, and—of course—spooky things from the woods that aren't quite what they seem," Lowenthal said in a statement. "Over The Garden Wall is just such a good story; it's really awesome to get to play around in its universe and, hopefully, do something new and fun!"
"I love everything about Over The Garden Wall—the characters, colors, music…and the way horror and tenderness blend together," Monlongo added. "Working on this new series is so exciting. I enjoy drawing old houses and antique clothes, malefic trees, sinister creatures and frogs. But what I love the most is drawing Greg!"
Over the Garden Wall: Hollow Town is the latest release from BOOM! Studios' KaBOOM! imprint, the publisher's home for middle grade and young reader comics. The KaBOOM! line encompasses licensed series like Adventure Time, Steven Universe and Garfield, along with original series like Bodie Troll by Jay Fosgitt and The Deep by Tom Taylor and James Brouwer.
Over the Garden Wall: Hollow Town #1 is available digitally and in comic stores in September 2018. Take an exclusive first look at Monlongo's character designs, as well as the first issue's covers, below.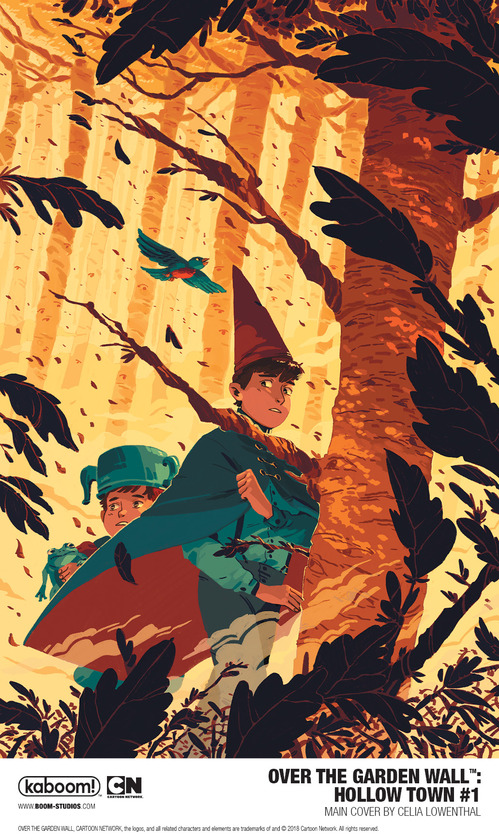 Over the Garden Wall: Hollow Town #1 Main Cover Art by Celia Lowenthal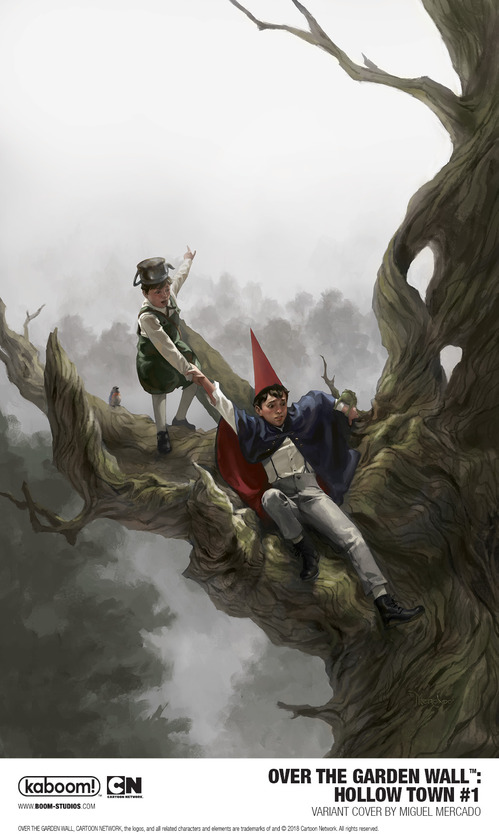 Over the Garden Wall: Hollow Town #1 Variant Cover Art by Miguel Mercado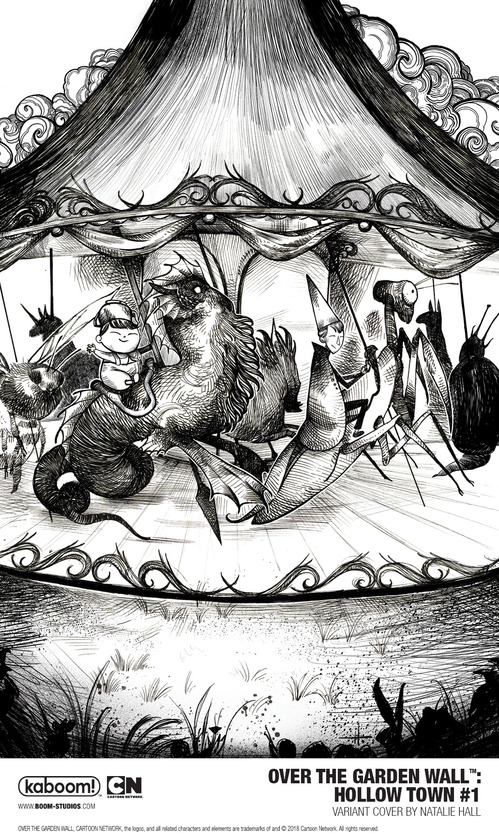 Over the Garden Wall: Hollow Town #1 Main Cover Art by Natalie Hall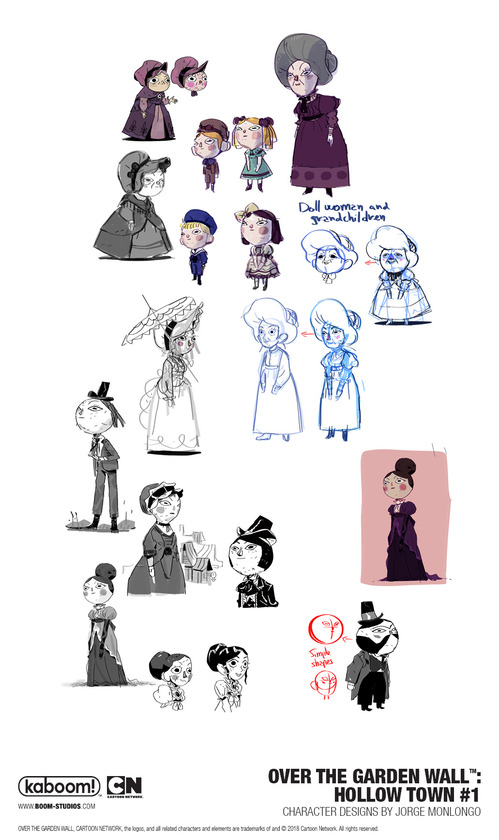 Over the Garden Wall: Hollow Town #1 Concept Art by Jorge Monlongo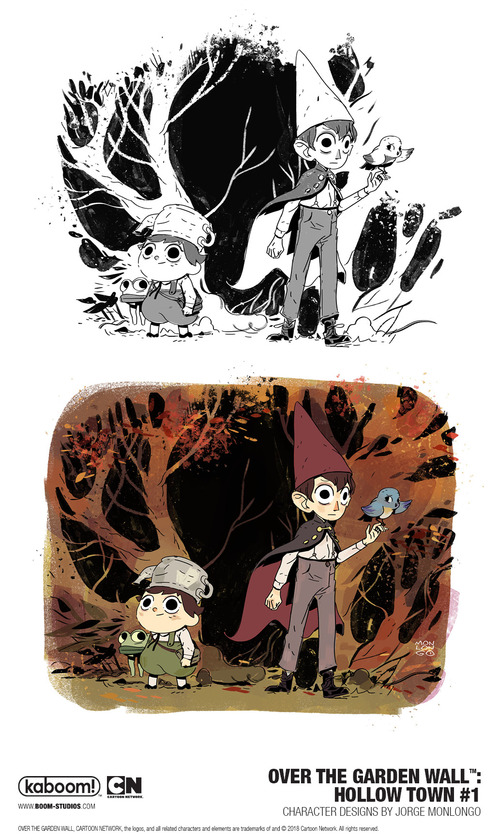 Over the Garden Wall: Hollow Town #1 Concept Art by Jorge Monlongo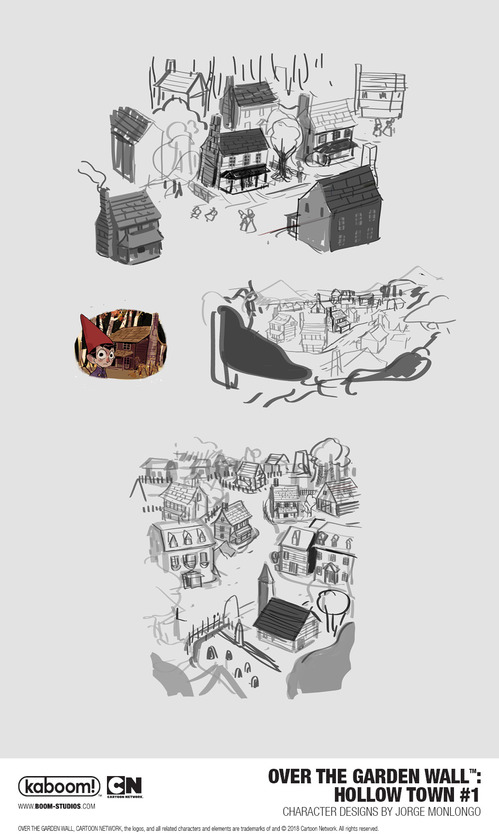 Over the Garden Wall: Hollow Town #1 Concept Art by Jorge Monlongo