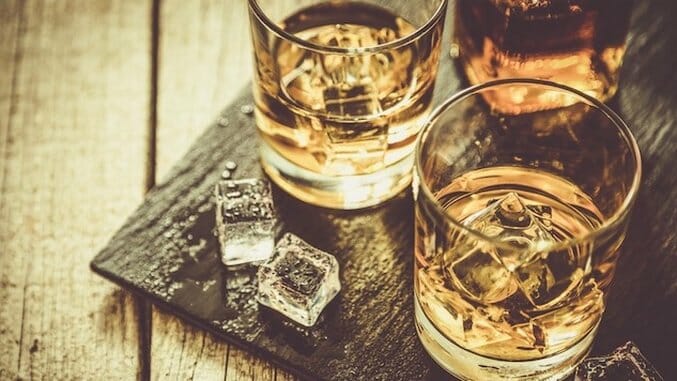 For whiskey enthusiasts who want to occupy the niches the mainstream hasn't found yet, there is one major type of American whiskey left to cultivate. Bourbon started breaking in a big way several years ago. Rye was led to prominence by both bourbon's surging popularity and the mixology craze, whereupon it became a favorite child of the craft whiskey movement too. Last year, pundits started talking up American malt whiskeys, most of them coming from the craft sector, as the next big thing. 
That leaves wheat whiskey as the last big sleeper. This category of American whiskeys is similar to bourbon in most respects, except for the recipe of grain from which it is made (or mash bill). Whereas bourbon is 51% or more of corn, wheat whiskey is 51% or more of wheat, most often red winter wheat. 
Many are already familiar with what flavors wheat gives to whiskey, because the obsession with the ultra-rare Pappy Van Winkle whiskeys put the spotlight on "wheated bourbons," or bourbons that use wheat instead of rye as the secondary grain in its mash bill. Whereas rye makes a whiskey spicier, wheat makes it milder and floral. Making wheat the majority grain (sometimes the sole grain) in the mash bill amps up that floral aspect in the flavor profile.
If you like that little extra something that makes wheated bourbons special or want to get whiskey geeky with something still obscure, these are the wheat whiskeys you need to try.
Bernheim Original
Named for the Louisville-area distillery at which it is made and introduced by Heaven Hill in 2005, Bernheim is the original modern wheat whiskey. The exact mash bill on this 90-proof whiskey has never been confirmed, but a good guess is that the wheat content hovers right around the 51% minimum, as is often the case with Kentucky-made rye whiskeys as well. One of the best parts about Bernheim is that whereas many expressions are losing age statements nowadays, Bernheim actually gained one a few years back, rising from an unstated average of about five years old to an official minimum of seven years old.
---
Cedar Ridge Wheat Whiskey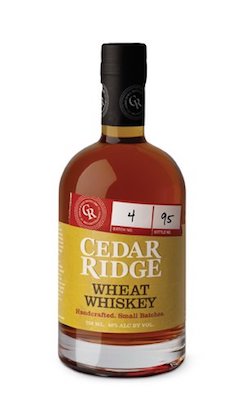 Iowa is better known for its corn, but the Cedar Ridge winery and distillery is a busy outfit and has a wide range of whiskey products. This one is a 100% wheat whiskey, but instead of the usual red winter wheat, Cedar Ridge went with white wheat. They also chose an infrequently used lighter char level for the barrels used to age this whiskey, and coupled with the wheat, that maximized the whiskey's soft side in the flavor profile.
---
Dry Fly Wheat Whiskey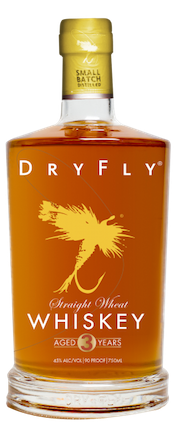 Spokane, Washington craft distillery Dry Fly staked out a patch of wheat whiskey territory relatively early. This is also a 100% wheat mash bill whiskey, aged at least three years in full-size, 53 gallon barrels and bottled at a relatively modest 80 proof. Dry Fly also has a Port-finished and a cask strength version.
---
Middle West Spirits OYO Wheat Whiskey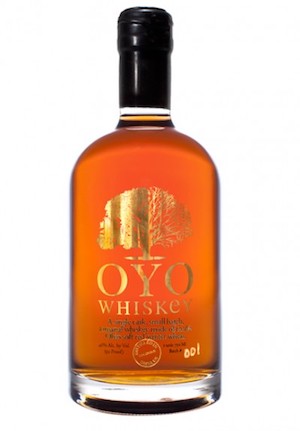 This Ohio-made choice is one of the high proof wheat whiskey options, bottled at 102 proof. It's described as having been made from 100% wheat, aged for "several years" in new oak barrels, and then given a lengthy finish of 12 to 18 months in sherry casks. The result is an imprint of dark, dried fruit flavors from the sherry over the expected soft floral sweetness and vanilla of the wheat whiskey, with a big profile from the higher strength bottling.
---
TOPO Eight Oak Carolina Whiskey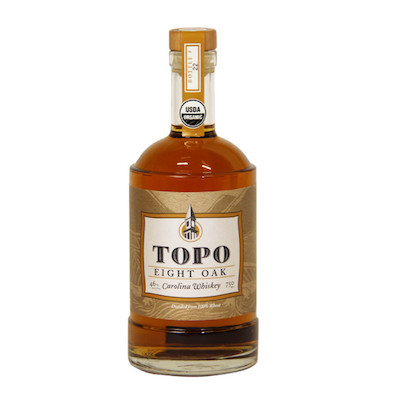 This offering from a Chapel Hill, North Carolina craft distillery has three twists to it. It's made from a 100% wheat mash bill, and that wheat is 100% organic. TOPO also matured its whiskey using eight different combinations oaks and char levels on the barrels, blending the resulting whiskeys.
---
Parker's Heritage 2014 Release

Wheat Whiskey even has an expression with a two-digit age statement and some rarity to its name. In 2014 Heaven Hill made wheat whiskey the subject of its annual high-end limited release series, Parker's Heritage. Said whiskey was 13 years old, and doing the math on that showed that it was most likely drawn from some stock that had been set aside from the very first production run of Bernheim Original. It was then bottled at a whopping 127.4 proof. This is the oldest, strongest wheat whiskey around. Understandably it's a collectors' item now, but it can still be had for $400 to $500 a bottle.
---
Richard Thomas turned his Kentucky upbringing and eight years as a European expat into cheese, whiskey and wine writing. Booze-wise, he owns and edits The Whiskey Reviewer and writes freelance, including authoring the book Port: Beginners Guide To Wine and contributing to The New Single Malt. When he isn't scribbling in a bar, he is hauling a ruck in Red River Gorge.