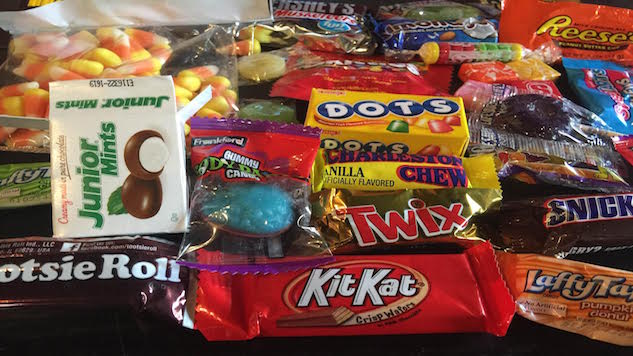 The month of Halloween is in full swing, and you know what that means — variety packs of mini chocolate bars, bags of candy corn and pumpkin-shaped Reese's cups crowd every supermarket, begging you to take home pounds of saccharine treats. The almighty voice of consumerism has spoken, and this is the message: it's time to gorge on candy.
Whether you're giving it out to trick-or-treaters or keeping it for yourself, you deserve to experience only the best fun-size candy this October. That's why a group of Paste contributors braved stomaches to determine which Halloween candy was the best of all.
Because it's unfair to compare a Kit Kat bar to a Starburst piece, we've divided the candy into two categories. First, we're getting to the chocolate:
Chocolate Division
10. Almond Joy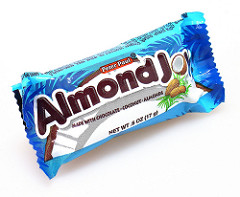 Score: 20
"Almond and coconut team up to ruin chocolate," one taster noted. Another asserted that the coconut mush wasn't food, and yet another felt the filling tasted a bit off.
9. Charleston Chews


Score: 37
These classic candies smell like diabetes and taste like sugar with no flavor — or, as one taster noted, like chocolate-covered wet paper.
8. Hershey's Milk Chocolate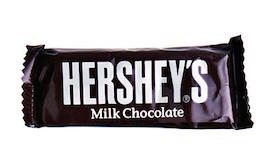 Score: 54
The consensus on Hershey's is divided, ranging from "cheapo American chocolate" to "hardly chocolate." Turn it into a s'more instead.
7. Tootsie Rolls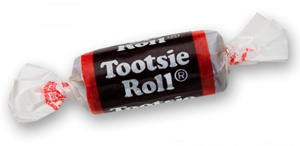 Score: 65
Tootsie Rolls lost points for their fecal exterior and weird hybrid texture. Critics were divided on the taste.
6. Three Musketeers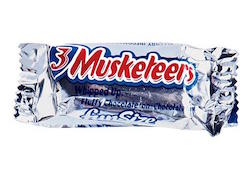 Score: 73
One taster loved the airiness of the whipped nougat while others thought the chocolate and filler were mediocre. Additionally, the commercials still make us feel like eating a Three Musketeers isn't that guilty.
5. Snickers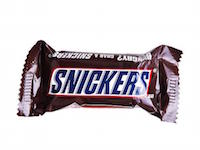 Score: 83
The peanuts in Snickers bars are a great source of protein, which means less guilt. It also means less fun.
4. Twix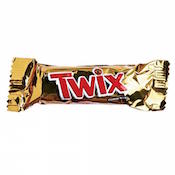 Score: 85
Twix was referred to as both Kit Kat's cool older brother and like something Keebler elves would make. However, you can't argue with that mixture of caramel and cookie crunch. Also, you have not lived if you've never tried Twix's ice cream interpretation.
3. Junior Mints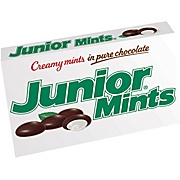 Score: 86
Junior Mints taste great and make your mouth feel clean. We just wish they'd last longer.
2. Kit Kat Bars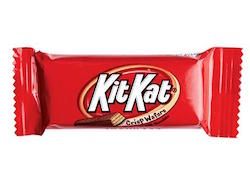 Score: 91
Kit Kat's wafers won all the tasters over with a texture that's crunchy, perfectly light and crispy and a chocolate border that isn't too thick.
1. Reese's Cups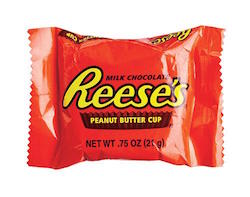 Score: 93
Sweetened peanut butter and chocolate team up to create perfection that's only slightly marred by a tendency to melt.
Fruity/Sugary Division
13. Dots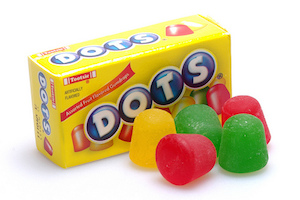 Score: 13
Paste tasters overwhelmingly disapproved Dots, particularly citing the candy's texture. You spend more time trying to get residue off your molars than you actually do eating the candy.
12. Pumpkin Donut Laffy Taffy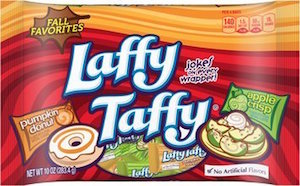 Score: 19
This year, Nestle decided to get in on the fall flavors kick and only contribute pumpkin spice and apple Laffy Taffy candies to variety packs. Pumpkin Spice may be our new overlord, but the flavor translates poorly here. Somehow, the apple flavor is even worse. Also, the jokes still suck.
11. Life Saver Pop
Score: 20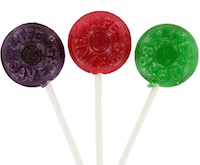 It's just a Life Saver on a stick, right? Nope, the hole is filled, and you're going to drown — these things lack too much flavor to bear the name Life Saver.
10. Life Savers Big Ring Gummies
Score: 26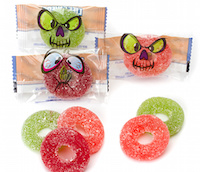 Gummi Life Savers are great, but when they're swollen and covered in granulated sugar, things get ugly. The taste is bland and the texture is so rubbery you feel like you're trying to eat a human chew toy.
9. Haribo Ghost Gummies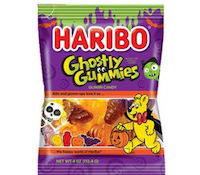 Score: 41
Ordinarily, Haribo Gummies are delicious, but when you shrink them down and only offer the worst flavors, ratings plummet. The smaller size made the gummies much harder to chew with an almost meaty texture. Skip the purple gummies next year, Haribo. We know you can do better.
8. Life Savers
Score: 53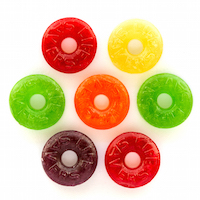 Life Savers are classic candy — pioneers of flavor, if you will — but the time it takes to properly consume one goes against typical Halloween gorging.
7. Mayfair Candy Corn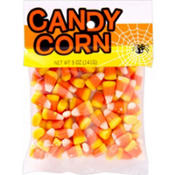 Score: 54
Had we tasted Brach's, the rank would be higher, but alas, this was the only bag in the entire store. Tasters found Mayfair's candy corn waxy and too sweet with a tendency to dissolve too soon. The verdict? Nothing special.
6. Gummy Body Parts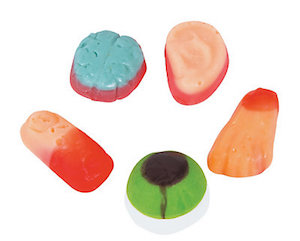 Score: 56
A somewhat off putting exterior balanced by a slight tropical flavor. Meh.
5. Sweet Tart Chews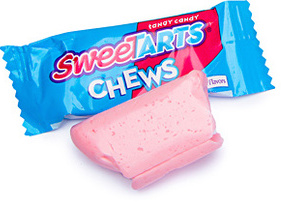 Score: 58
The classic (and good) Laffy Taffy flavors were omitted from the variety pack so Wonka could promote Sweet Tart Chews. Like Laffy Taffy, they taste like pure sugar (just like original Sweet Tarts, actually). However, these things are a pain to open because they stick to the wrapper. Also, no jokes.
4. Spree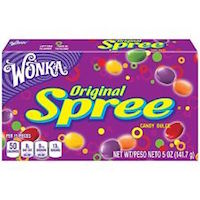 Score: 63
Spree candy is like mini, flattened jawbreakers: a sweet outer shell protects a tart, chalky center. Not bad, but they could use more excitement.
3. Mini Haribo Gold Gummies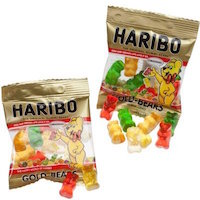 Score: 71
It turns out that the wrong size can stain even the pinnacle of gummy candy, although the Mini Golds came in better flavors than the Ghostly Gummies. If they were regular size, we'd call them perfect.
2. Skittles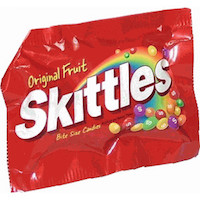 Score: 76
Even a small amount of these things packs a punch of good flavor. Also, we have a request to get rid of green apple skittles and #bringbacklime.
1. Starburst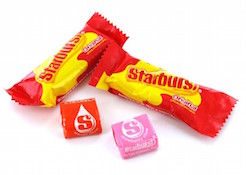 Score: 90
Every taster agrees that perfectly juicy Starburst is one of the best candies around. However, we're divided on whether pink or red flavor should take the top spot.
Sarra Sedghi is Paste Food's Assistant Editor. She can usually be found arguing about mayonnaise on Twitter.