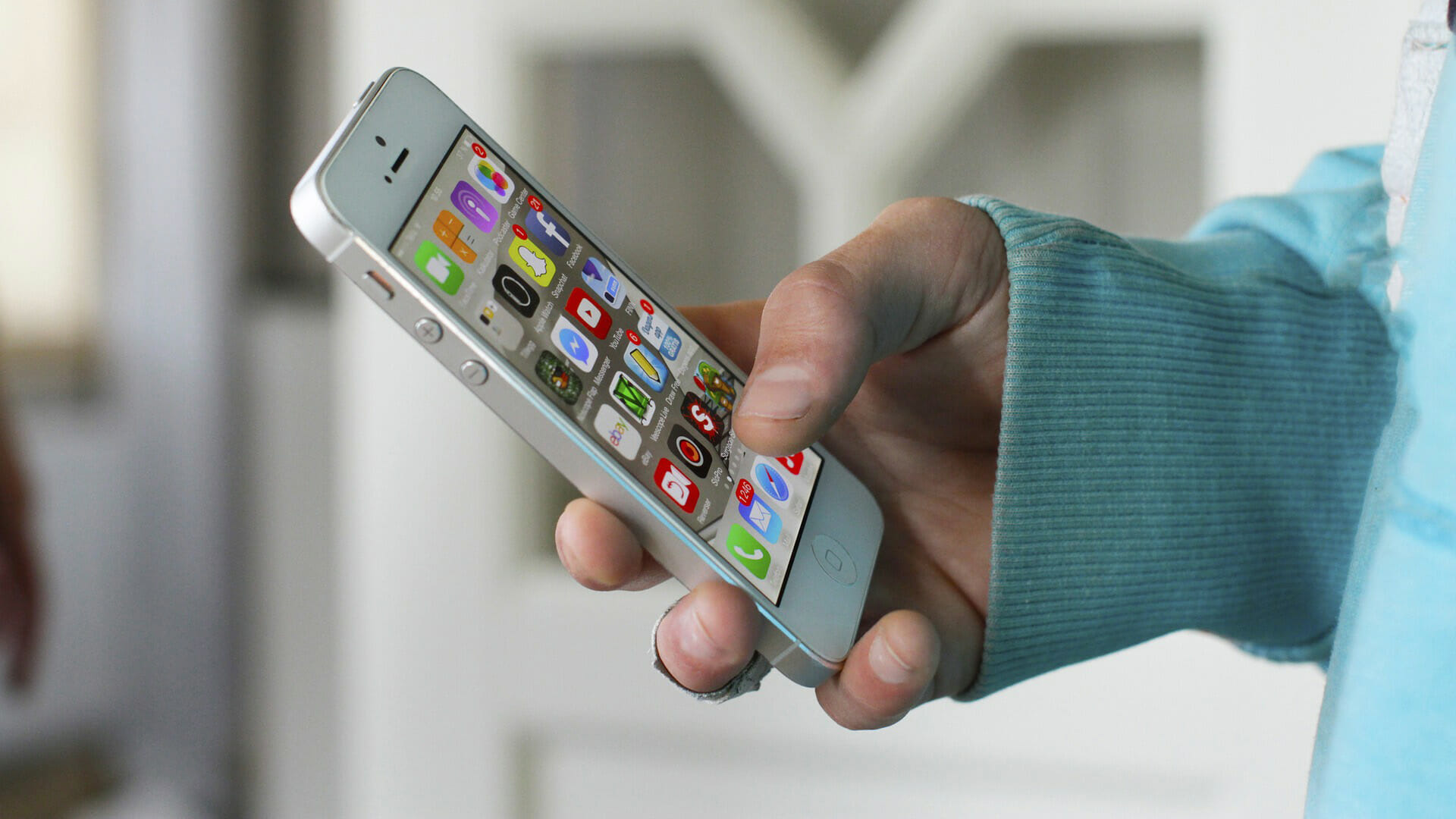 Stress Test is a series about the science behind our busy lives and how stress affects our bodies. The biweekly column uncovers the latest research and explains how to put it to use in a practical way. Look for the science behind epigenetic markers of stress, mindfulness, meditation and deep brain stimulation.

Much has been made about how phones, tablets and laptops are stressing us out. They can, however, be a point of comfort as well. Anxiety and meditation apps have become popular for their claims of calming the mind and training the brain at any place and at any time. Slightly different from these ubiquitous apps, another crop of apps promises to ease stress in particular by distracting the user or providing coping techniques during stressful times.
Scientists are paying attention, too. More than 50 apps exist in Google Play and the Apple Store for stress management, and about half focus on research-based techniques such as behavior change or emotion-focused coping, German researchers reported in February. In general, these apps seem to be plausible as ways to address stress management, but only two-thirds are generally recommended for use, Brigham Young University professors reported last year. They recommended caution in picking apps, especially ones that aren't free.
Stress-related apps have come a long way in recent years, at least. For example, in mid-April Garmin released the VivoSmart 3, a new $140 wrist wearable that can track all-day stress by monitoring heart rate when at rest and determining stress levels. The user's current stress level — and a score — is displayed in a graph on the device, and stress levels can be tracked over time in a timeline on the Garmin Connect app. A breathing exercise also guides the user through inhale and exhale reps to lower stress.
The Anxiety and Depression Association of America runs an updated list of mental health apps that can help users with anxiety, stress and depression. The lists includes a wide variety of apps, including a few of the specific stress-related apps mentioned below. The following seven stress-busting apps are some of the highest-rated ones in app stores currently, and they're all under $5 or free.
1. Worry Box or Worry Watch
Why worry when you can give your worries to someone else? That's the idea behind The Worry Box (for Android) and Worry Watch (for iOS). It's a worry diary, essentially, that prompts users to record every stressor they're experiencing and then include details about each worry. When the worry is resolved (if project- or event-based), did the situation turn out better than imagined? All of that goes into the app, which is based on cognitive behavioral techniques that suggest coping statements and thoughts to approach the situation from a different angle.
2. Buddha Board
Buddha Board teaches the Zen idea of living in the moment by mimicking how some Buddhists approach art and impermanence. In the app, users paints an image using the touchscreen, and once the image is complete, it slowly disappears from the screen, which should leave the user with a clean slate and a clear mind.
3. Colorfy
Adult coloring books have taken the mindfulness trend by storm, encouraging adults to pick up favorite colored pencils and clear their minds by coloring in the lines. Digitally, Colorfy provides flowing shapes and patterns for users to color on the screen wherever and whenever they feel stressed.
Stress can intensify with a narcissistic inner focus. Instead, Pay It Forward encourages users to look for daily acts of kindness to help others, which in turn reduces stress. The app suggests ideas and connects to a community of people who also want to pay it forward.
Inner Balance helps users focus on their physical reactions to stress in order to reduce them. Similar to the Garmin wrist device mentioned above, this app pairs with the Inner Balance Sensor, which hooks to the earlobe. It monitors heart rhythms and sends prompts to control physical responses to stress and anxiety.
6. Acupressure: Health Yourself
Another physical way to address stress is through acupressure, which uses pressure points on the skin to promote the body's natural, self-curative processes by releasing nerve endings and increasing blood flow. Acupressure: Heal Yourself indicates where pressure points are on the body and teaches the user how to apply the correct acupressure technique.
7. Mood Log
At the end of the day, stress can only be relieved by tracking it. Mood Log (and several apps similar to it) allows for quick logging of mood throughout the day. Users can add specific feelings and notes and track the ups and downs to find trends, such as hangry feelings around lunchtime or road rage on the drive to work.
Bonus (but beware)
Squeeze and Shake sounds like a hilarious app that allows you to take out your anger on a virtual rubber duck. Try it if you want, or look for others — the app pricetag is $12. You may want to buy a real rubber duck (or several) to relieve your stress instead.
Image: Pixabay, Marius Berthelsen, CC-BY
Carolyn Crist is a freelance health and science journalist for regional and national publications. She writes the Escape Artist column for Paste Travel, On the Mind column for Paste Science and Stress Test column for Paste Health.