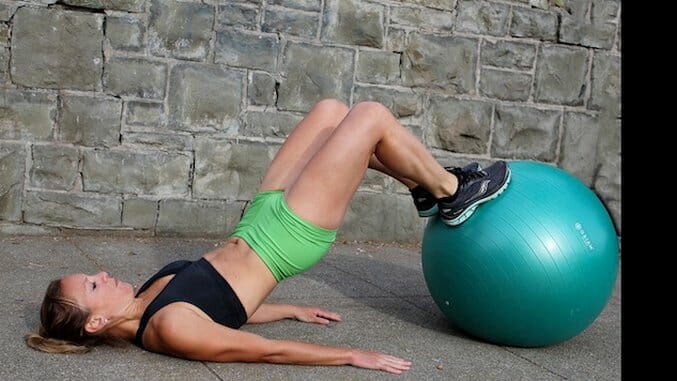 Imagine never having to leave your house to get your sweat on. Would you go for it? When you consider that half the battle is just getting to the gym, the idea of working out in your garage or living room sounds pretty appealing.
Exercising from home definitely has it's pros and cons. But when you consider that 67% of people with gym memberships never use them, it's easy to see how the scale begins to tip towards the "pro" side of working out at home.

Why Home Fitness
Let's face it, the main reason most people don't make it to the gym is time. Having to drive to the gym, get dressed, wait for the equipment you want, and then go to work or back home again takes A LOT of time. So, if you are someone who looks at that sequence of events and says "no way," opting for a home workout program might be the best way to make exercise happen.
And of course, we can't forget cost. Joining a gym is expensive—and for some, that monthly membership fee takes away from other bills that need to be paid. In fact, one of the main reasons people quit their health clubs or gyms is because they think it is too expensive to keep training there.
But for me, one of the most encouraging outcomes is to see people feeling confident and comfortable exercising, which of course leads to a stronger commitment to lifetime fitness. Something they may have never experienced if the gym was their only option.
Online Videos
One of the most popular trends right now is online workout videos. They are easy to access and most of them are free. Kelli Segars, co-owner of Fitness Blender, an online site with over 500 FREE workout videos, says she hears from people daily about how working out at home has changed their commitment to fitness. "These are people who either were too shy or too scared to try a traditional gym, or they have a demanding work, school or home life that wouldn't allow them the time or finances to keep up with a monthly gym membership fee," she says.
Segars, along with her husband Daniel, started Fitness Blender because they felt like there was a lack of reliable health and fitness information on the web. "Even though there was already a ton of information available, much of it was not accurate, very expensive to access, or overly focused on the way a person looks," says Segars. So together, they set out to create a space that provided a more accessible, enjoyable approach that made people feel fit and healthier. The duo's free videos, which are filmed in the garage of their North Seattle home, make up the bulk of the content on their website, which now has over 4 million subscribers—making Fitness Blender the most-watched fitness channel on YouTube.
"I think people appreciate the convenience and the affordability of having over 500 workout videos available for free, especially since most require either no equipment or just dumbbells," says Segars. Subscribers like the laid back, sustainable approach and the encouragement to stay away from harsh diets. The workouts are also very intentionally and meticulously built, which users say feels different. "We encourage people to think about the health of their bodies and I think once they embrace our approach (smart exercise and a healthy, whole foods diet), it's not uncommon to feel better, so the good habits quickly become positively reinforced," explains Segars.
Yes, I Tried One
Full disclosure: I am a "gym junkie," and rarely workout at home. So when I started researching this infectious movement, I was quite surprised by the sophistication of the videos and how easy it was to customize my workout. I swapped out my 4:30am squat rack date with a morning of plyometrics, functional training, Pilates, kickboxing, yoga, and toning/strengthening for all the major muscle groups—try saying that ten times fast!
So what happened? Well, can I just say, "holy crap." But first, I should be upfront and tell you that I chose a workout with a level 5 rating—the most difficult—because apparently, I like to get my ass kicked. Online menu (which is one of the most impressive features on this site), I picked "total body" for my body focus, "HIIT" for the training type and jump rope/mat for my equipment. This combination of requests led me to a video titled "1000 calorie Workout Video: 94 Minute Insane Bodyweight Workout Challenge—Attempt at Your Own Risk."
This was probably one of the best cardio and bodyweight strength training workouts I have had in a very, very long time. And while the workout I chose was definitely among the most challenging Fitness Blender offers, there are over 700,000 people who workout to one of their videos every day, which means they have something to offer all fitness levels—from the beginner to the most seasoned fitness enthusiasts.
And while I may never hang up my gym towel, I will definitely replace one or two of my traditional training days with a butt kicking video from this totally relatable and absolutely awesome couple.
Photo: Fit Approach, CC-BY
---
Sara Lindberg is a freelance writer specializing in health, fitness and wellness.