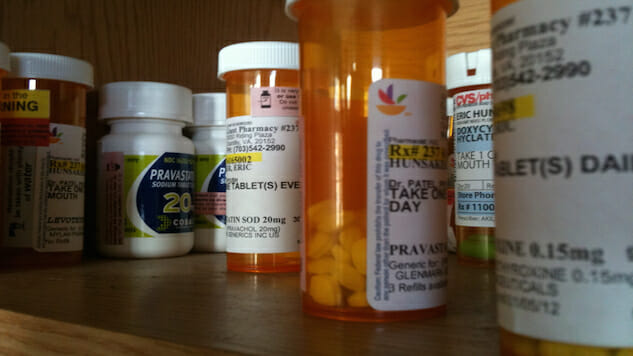 The Food and Drug Administration has approved Xadago (safinamide), an add-on treatment for people with Parkinson's disease who are taking the medication levodopa/carbidopa.
The new drug works during "off episodes"—periods of time when levodopa/carbidopa's effectiveness wanes, and is meant to reduce symptoms such as tremors and difficulty walking.
Parkinson's disease affects the nerve cells in the brain that produce dopamine. Dopamine is a neurotransmitter that plays a role in the smooth movement of the human body. As a result, a person with Parkinson's suffers from muscle rigidity, tremors and changes in speech. There is no cure for the disease, and treatments are only a means of temporarily relieving symptoms.
About 50,000 Americans are diagnosed with Parkinson's over the course of a year. The U.S. National Institutes of Health estimates that roughly one million Americans total are living with the disorder—most of whom are over the age of 60.
"We are committed to helping make additional treatments for Parkinson's disease available to patients," said Dr. Eric Bastings, deputy director of neurology products in the FDA's Center for Drug Evaluation and Research.
Xadago was approved after undergoing two clinical trials—which included a total of 1,200 patients taking levodopa and experiencing "off episodes." In comparison to those who took a placebo, patients taking Xadago had fewer Parkinson's symptoms during their typical "off episode."
Early symptoms of the disease are subtle. They occur gradually over time, however, their development can progress more quickly in some people than in others.
The most common side effects that occur while taking Xadago include uncontrolled involuntary movement, falls, nausea and trouble sleeping or falling asleep (insomnia). Additional serious, but less common, side effects can also occur, and are listed on the FDA website
Photo: Eric Hunsaker, CC-BY
Elizabeth Chambers is a health intern with Paste and a freelance writer based out of Athens, Georgia.