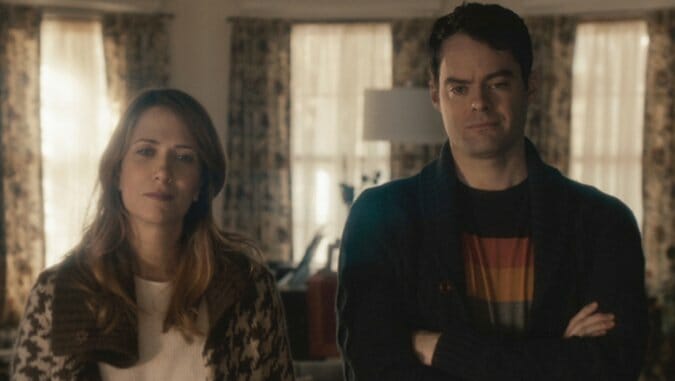 A pair of Saturday Night Live stars will be linking up again. Bill Hader and Kristen Wiig will co-star in the forthcoming dramedy The Skeleton Twins.
The two will play depressed twins Milo and Maggie who reconnect after 10 years. The reunion allows the two to confront what has gone wrong in their lives and how they can make a change for the better, repairing their broken relationship in the process.
The film won Best Screenplay at the Sundance Film Festival this year.
Directed by Craig Johnson, the film also stars Luke Wilson, Ty Burrell and Boyd Holbrook. The Skeleton Twins hit theaters on Sept. 19. Watch the trailer above.