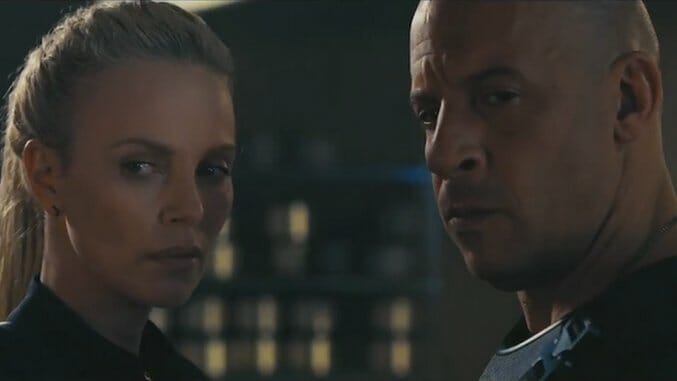 The teaser for the trailer has become the standard in Hollywood blockbuster marketing, but the Fast and Furious crew aren't content with just releasing a mini version of their trailer. Echoing the movies' style, their trailer teaser is an over-the-top montage with a grandiose speech to hype a "live trailer debut event."
Vin Diesel, Dwayne Johnson, Michelle Rodriguez, Tyrese Gibson and Chris "Ludacris" Bridges talk about the importance of family and how they "never ride alone," while footage from the previous seven movies plays, along with some behind-the-scenes footage from Fast and Furious 8.
The cast will be at an event in New York City on Sunday, Dec. 11, to reveal the full trailer. What exactly that event entails other than pressing play on a YouTube video isn't clear, but you can sign up to attend here. Watch the trailer teaser embedded above.