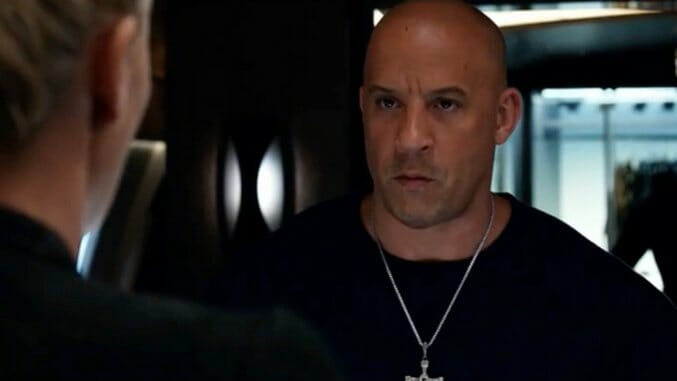 After last week's tease and title reveal, the full trailer for The Fate of the Furious has finally arrived. A lot has changed since the events of Furious 7, and it almost feel like the crew is ready to settle into a normal life. Of course, all of that changes when Charlize Theron arrives on the scene, because let's face it, Theron is always a game-changer.
As the trailer suggests, Theron's character pulls Dom back into the game, and pits him against his family. Turns out, the one force they can't contend with is their leader. From there, we see the crew dealing with the fallout of Dom's betrayal. In case you were worried, we also see plenty of biceps and cars exploding.
The Fate of the Furious is set to hit theaters on April 14, 2017. Until then, you can watch The Rock and Jason Statham team up in the trailer above, and wonder how exactly The Rock manages to be in every movie.