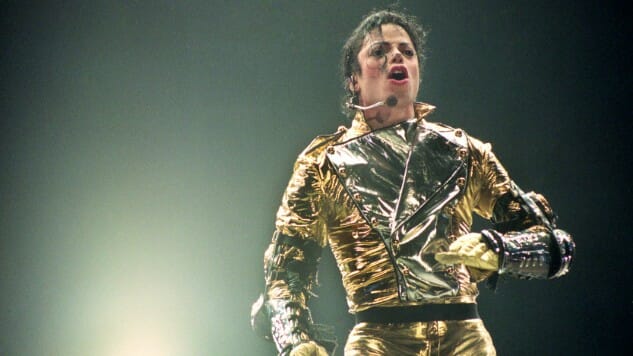 Curious to learn who's the most popular band from your home state? From Idaho? From Puerto Rico and Guam? (Google those last two—we're not heroes.) This list (updated in part from information organized by one dedicated Reddit user in 2017) ranks the highest-selling musical acts from each state according to statistics provided by the Recording Industry Association of America in terms of total units sold. Gold records are equivalent to half a million albums, while platinum ones equate to a million albums. We're looking at U.S.-only totals (for a global look, here are the best-selling albums of all-time). And we're defining origin by state of birth or state where a band was formed. As for streaming data — well, that's another article for another time, sheerly for our sanity here at Paste.
Alabama: Alabama
With nearly 47 million albums sold in the U.S., Alabama is the highest-selling country act in history, as well as out of anybody from their home state, Connecticut (kidding, kidding). The band is embarking on their 50th anniversary tour this year.
Alaska: Portugal. The Man
We know, we know, what about Jewel? (Technically, she was born in Utah, so just keep scrolling!) Formed in Wasilla, Alaska, the alt-rockers garnered enough national attention with hit "Feel It Still" (as well as for their clever music videos for subsequent singles) to make themselves Alaska's highest-selling, most weirdly named band.
Arizona: Linda Ronstadt
In 1978, Tucson's Linda Ronstadt was the highest paid woman in rock, after rollerskating her way into America's hearts and wallets with six platinum albums less than a decade into her career. Throw in the albums she recorded with power trio Emmylou Harris and Dolly Parton, and nobody else in Arizona stood a chance.
Arkansas: Johnny Cash
Raised in a New Deal colony in Arkansas, Johnny Cash capitalized on his outlaw reputation as the Man in Black. Both his highest-selling albums, Johnny Cash at San Quentin and Johnny Cash at Folsom Prison were recorded in front of live inmate audiences, though Cash himself never spent (extended) time in lockup. Combined the albums sold over six million copies and helped to respark Cash's career,
California: The Eagles
What do you do with The Eagles? They were formed in California, introduced to each other when hired to play backup for Linda Ronstadt, but none of the original members are from the state. And still, their sound is indisputably representative of Southern California and, given the legacy of Their Greatest Hits (1971-1975) as the most popular record sold, we'll let 'em have it.
Colorado: The Fray
Grey's Anatomy may have simultaneously established and destroyed The Fray's career with its incessant use of the Denver band's biggest, most melodramatic single "How to Save a Life" by effectively conditioning its audience with the Pavlovian reaction to weep from its opening chords. Sniffles aside, it must have worked—the album went platinum two times over.
Connecticut: Michael Bolton
Before he became a semi-frequent collaborator with The Lonely Island, New Haven's Michael Bolton raked in 28 million album sales via hard-hitting bops like "Time, Love and Tenderness" and "Love Is a Wonderful Thing," adored universally by somebody's mother.
Delaware: George Thorogood
George Thorogood, a native of Wilmington, helped to popularize a blues-rock sound at the peak of his career with hits like "Bad to the Bone" and Bo Diddley's "Who Do You Love?" He famously toured 50 states in 50 days, ensuring his influence was felt well outside the First State.
Florida: Backstreet Boys
Formed in Orlando, Florida (God's country!), your favorite '90s-boy-band-that-isn't-N*SYNC take their state's title for most popular group with 37 million albums, edging out Jim Morrison's 33 million with The Doors and Tom Petty's 31.5 million.
Georgia: Alan Jackson
If there's one thing this list proves, it's that country music sells: Newnan's Alan Jackson is no exception. His career, built on a traditional country sound, peaked in the mid '90s, though his 9/11-inspired "Where Were You (When the World Stopped Turning)" garnered national attention in 2002. He's sold nearly 44 million records, with plenty more available at the Cracker Barrel Old Country Store, carrier of the Alan Jackson Collection.
Hawaii: Bruno Mars
Born in Honolulu, Bruno Mars rose to fame as a child impersonator of Elvis, before establishing himself as a songwriter—penning Cee Lo Green's "Fuck You!" and Cobra Starship's "Hot Mess"— and an artist in his own right. Hits like "Uptown Funk" bordered on inescapable, especially when Mars contentiously swept the Grammys in 2018 with 24K Magic.
Idaho: Paul Revere and the Raiders
With all due respect to Built to Spill and Trevor Powers, musicians from Idaho are slim for the picking; Paul Revere and the Raiders take the title with four gold records. By the '70s, the band shrugged off their colonial garb for their biggest hit, the less Americana-themed "Indian Reservation."
Illinois: Chicago
And the winner for the highest number of indistinguishable album covers and/or titles by a musical group from Illinois goes to… Chicago! Based out of (forgive me) Chicago, the band has seven multi-platinum albums, including Chicago 17 (the one wrapped in brown paper), Greatest Hits, 1982-1989 (the one on, uh, sandpaper?) and Chicago IX: Chicago's Greatest Hits (the one with paint buckets!).
Indiana: Michael Jackson
As the crown prince of Gary's most famous family, Michael Jackson's album sales are next to untouchable. For nearly a decade after Jackson's death in 2009, Thriller held top spot as the highest-selling record ever at 33 million albums, though the Eagles recently reclaimed the title.
Iowa: Andy Williams
How many Christmas albums does it take to become the highest-selling musician from Iowa? The correct answer is five, plus "The Love Theme from The Godfather"! Keep crooning, Andy!
Kansas: Kansas
It's a freebie, but Topeka's native sons have outsold the rest with classic rock staples like "Carry On Wayward Son" and "Dust in the Wind." The real question is, after 15.5 million records sold, has Kansas figured out a good conditioning routine for all that hair
Kentucky: Dwight Yoakam
In addition to seven platinum albums, country singer/songwriter Dwight Yoakam of Pikeville holds the record for the most appearances on The Tonight Show, with 26 performances.
Louisiana: Lil Wayne
Born in New Orleans, Lil Wayne got signed to Cash Money Records at 11 (and all this time you just thought he was short). In the 25 years since then, Weezy's had 136 songs enter the Billboard 100 Charts (more than Elvis Presley, but less than those darn kids from Glee!) and has announced that 2018's long-delayed Tha Carter V is his last album.
Maine: Howie Day
One hit was all it took to make this Bangor native the best-selling musician from Maine. Do you know all the words to "Collide," even if you don't want to? The subconscious answer is an irrevocable yes.
Maryland: Toni Braxton
The Severn-born singer has three multi-platinum records under her belt, including her self-titled debut and the 1996 album Secrets, featuring schmaltz-fest single "Un-Break My Heart."
Massachusetts: James Taylor
Taylor was born in Boston and would split his youth between Massachusetts and North Carolina. His own Greatest Hits collection sold 11 million copies, not to mention his guitar and banjo contributions to Harvest and Blue.
Michigan: Madonna
The Queen of Pop hails from Bay City, Michigan—though, for many years, her hometown didn't acknowledge her with any signage—and 10 million copies of The Immaculate Collection alone firmly make her the highest-selling musician from the state.
Minnesota: Prince
From Purple Rain to the Batman soundtrack, Prince's career spanned 97 singles and 39 studio albums, each chock-full of sex and side-eye, and yet, he remained a lifelong resident of the state ("I like Hollywood. I just like Minneapolis a little bit better," said Prince). His estate is now available to tour, though not without, ahem, controversy.
Mississippi: Elvis Presley
At 146.5 million albums sold, Elvis's legacy is hard to compete with in Mississippi. Born in Tupelo, The King has outsold everyone else from the state, from Sam Cooke to Britney Spears, with no end to his reign in sight.
Missouri: Eminem
Yeah, yeah, yeah, Eminem is obviously a native of Detroit (like 8 Mile didn't make that clear enough), but, in fairness, he was born and raised until age 14 in Missouri. Throughout the 2000s, Eminem had ten #1 albums on the Billboard Hot 100, nine of which debuted there consecutively, making him the highest-selling artist of that decade.
Montana: Nicolette Larson
Helena's Nicolette Larson is most famous for her cover of Neil Young's "Lotta Love" in 1978. The single was a huge success, but Larson would have few other hits, unless you count her onscreen duet with Jeff Beck of "I'd Die for This Dance" in the Arnold Schwarzenegger/Danny DeVito buddy comedy Twins.
Nebraska: Mannheim Steamroller
If Christmastime in Tomorrowland had a sound, it would be Mannheim Steamroller, Chip Davis' new-age group out of Omaha. By combining elements of classical music with what is probably a more-than-healthy amount of synthesizer, the group cranked out 26 Christmas albums (and, lest we forget, one dedicated to your favorite supervolcano, Yellowstone: The Music of Nature).
Nevada: The Killers
Formed in Las Vegas, The Killers released their highest-selling album Hot Fuss in 2004. Jump to 2019, and angst anthem "Mr. Brightside," the top single off the album, is still appearing on Top 100 single charts, garnering a 1,000,000 streams per week and living on eternally as a Twitter reference.
New Hampshire: Aerosmith
In 2018, the Sunapee Historical Society of Sunapee, New Hampshire celebrated its first annual Aerosmith History Day to honor the band that (kind of?) formed there. Neither Joe Perry or Steven Tyler are from the Granite State, but both spent childhood summers there, eventually meeting in Sunapee. Maybe it counts, maybe it doesn't, but hey, it's them or Mandy Moore.
New Jersey: Bruce Springsteen
In terms of total albums sold, The Boss barely edges out Whitney Houston in terms of total album sales (he's got 65.5 million, she had 58.5, so let's not pretend like either of them were struggling). If Ghost of Tom Joad is a gold record (with that album artwork), then you know Bruce made a killing on Born to Run and Born in the USA.
New Mexico: John Denver
If recording an entire Christmas album with the Muppets doesn't cement your legacy as an artist, then recording your biggest hit about a state you're not from certainly will. Denver was born into a military family in Roswell, New Mexico and moved often, though never to West Virginia—even still, the state made "Take Me Home (Country Roads)" their official state song in 2014.
New York: Billy Joel
For all of us that have gotten drunk and screamed the lyrics to "Piano Man," Billy Joel and all 23 million copies of his Greatest Hits Volume 1 & Volume II are probably at least partially to blame (or, wait, is that just a me thing?)
North Carolina: Randy Travis
Marshville's Randy Travis made a name for himself singing lots of songs about absolutes, between "I Won't Need You Anymore (Always and Forever)" and "Forever and Ever, Amen" and his resoluteness connected with Americans at least 18 million times over.
North Dakota: Wiz Khalifa
Don't laugh. Wiz Khalifa—raised a military brat—was, in fact, born in Minot, North Dakota, prior to moving to Germany, Japan and, eventually, Pittsburgh. He's got two platinum and two gold albums, one of which is the soundtrack for his straight-to-DVD stoner comedy with Snoop Dog Mac & Devin Go to High School (set at N. Hale High—now you're allowed to laugh).
Ohio: Rascal Flatts
A litany of musicians hail from the Buckeye State—The Isley Brothers! The Black Keys! Chrissie Hynde! Devo! America's Polka King Frankie Yankovic! And yet, the highest-selling artist from Ohio is none other than country trio Rascal Flatts, arguably more famous for their contributions to the Cars soundtrack and the lead singer's resemblance to Flavortown Mayor Guy Fieri than for 2008's Feels Like Today.
Oklahoma: Garth Brooks
Second only to The Beatles in terms of album sales, Tulsa's native son Garth Brooks has had a wildly successful music career (kinda like his collegiate javelin career—who knew!), alter egos aside. With 148 million albums under that big ol' belt buckle, he's currently embarking on a three-year stadium tour.
Oregon: Everclear
Was it the bad bleach job? The soul patch? The prominently featured accordion player in that one music video? Whatever the appeal, something worked for Portland's Everclear, and the band went platinum with 1997's So Much for the Afterglow.
Pennsylvania: Taylor Swift
Love her, hate her, believe her entire relationship with Tom Hiddleston was an elaborately constructed hoax, there's no denying that Taylor Swift, born in Reading, Penn., is a marketing and album-selling machine. At 18, Swift's Fearless featured pop-country (!) crossover hits like "Love Story" and "You Belong with Me" and sold 10 million copies, numbers that somehow manage to make Reputation's three million look measly.
Rhode Island: Billy Gilman
While you could argue that the Talking Heads are from the Ocean State, the band didn't form until they moved to New York City. Instead, Rhode Island can claim 12-year-old country singer/OG Walmart yodeling kid Billy Gilman and his multi-platinum debut album One Voice as the state's top hit.
South Carolina: Hootie & the Blowfish
There was a brief moment when Hootie & the Blowfish was the most popular band in America. Formed at the University of South Carolina, the band sold 21 million copies of their debut 1994 album Cracked Rear View, subbing in pop hits like "Hold My Hand" on grunge-soaked airwaves.
South Dakota: Shawn Colvin
With one platinum record in the books, Vermillion native Shawn Colvin is the highest-selling musician to emerge from South Dakota. A Few Small Repairs, re-released in 2017, featured her biggest commercial single, "Sunny Came Home." Watch her perform at Paste Studios here.
Tennessee: Tina Turner
After her personal and professional split with Ike, Tina Turner re-invented her sound, peaking as a solo artist in the mid '80s with Private Dancer. The album, which blended pop and R&B via originals like "What's Love Got to Do With It" and Beatles covers, sold over five million copies.
Texas: George Strait
Hailing from Poteet, Texas, George Strait is ranked as the 12th-highest-selling artist of all time. Strait's 1992 album Pure Country—the soundtrack from his less-than-lauded acting debut—sold more than six million copies.
Utah: Jewel
Born to Mormon homesteaders in Payson, Utah, Jewel relocated at a young age to Homer, Alaska. Her debut album, Pieces of You, failed to chart, but gained exposure after Bob Dylan invited Jewel to tour as his opening act in 1997. Since then, it's sold more than 12 million copies.
Vermont: Phish
In comparison to a lot of the acts on this list, Phish's 5.5 million in album sales seems paltry, but as any good aphishianado will tell you, they're a jam band, man, where it's their live performances that really matter. And hey, don't write off Phish as the only band from Vermont—check out some more here.
Virginia: Dave Matthews Band
While Dave Matthews himself was born in Johannesburg, South Africa, as a Quaker, he left the country to avoid conscription at 18. He'd form Dave Matthews Band in Charlottesville in 1991—inspiring generations of bros to slap a DMB poster onto their dorm room wall—and go on to sell millions of (multi-disc live compilation) albums.
Washington: Kenny G
For a state that prides itself as the birthplace of grunge, it's only fitting that the highest-selling artist to emerge from Washington (in the early '90s no less) is none other than Kenny G. With 48 million albums sold, Kenny and that smooth, smooth sax have ensured we'll never have to endure an awkward elevator silence again.
West Virginia: Brad Paisley
Country singer, Grand Ole Opry member and active Freemason Brad Paisley was born and raised in Glen Dale. His 2005 multi-platinum album Time Well Spent features everything you'd want: Dali-inspired cover art, cameos by Dolly Parton and William Shatner and an ode to white-people dance moves, "Alcohol." (Here's the Joseph Gordon-Levitt cover of that song that you never knew you needed.)
Wisconsin: Steve Miller
Back in Milwaukee, Steve Miller's parents were the best man and maid of honor at Les Paul and Mary Ford's wedding, and during one of the guitar pioneer's frequent visits to the family home, Paul encouraged Miller to continue pursuing the guitar. After backing Chuck Berry in San Francisco in the mid '60s, the Steve Miller Band would help to refine the psychedelic blues sound emerging out of the city, before releasing more radio-friendly hits like "The Joker" that helped their Greatest Hits album go platinum 12 times over.
Wyoming: Spencer Bohren
And from the smallest state by population, Spencer Bohren is an American roots musician from Casper. The R.I.A.A. doesn't have a record of any certified albums or singles, but, hey, listen to him perform on A Prairie Home Companion here.