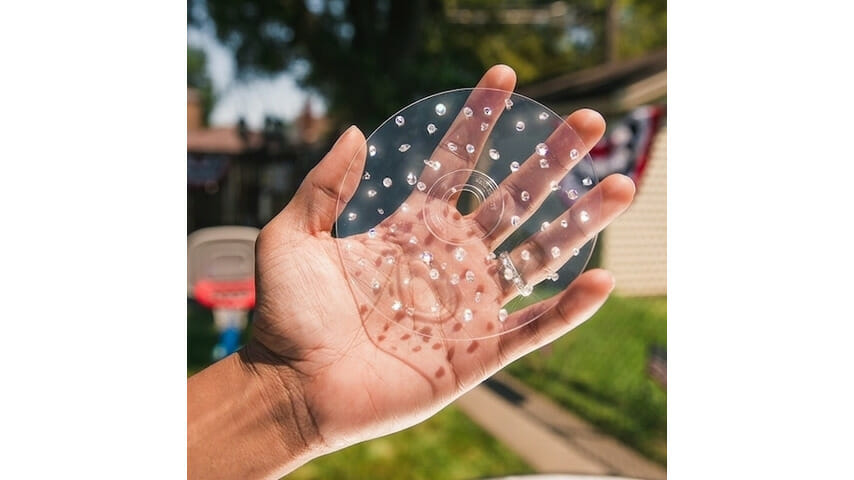 Last week, Chance the Rapper hosted an album release party, but he did not release his album there.
Five hundred people crowded the Garfield Park Conservatory in Chicago as Chance, chipper as ever, bounced on a tiny stage, surrounded by a few lucky fans, select influencers and media. He performed cuts from the newly-streaming fan favorites Acid Rap and 10 Day, as well as a handful from 2016's revelatory Coloring Book, per the Chicago Tribune. It looked like a lot of fun.
"My name is Chance the Rapper, I'm very excited to be here," he told the crowd. "Tomorrow is The Big Day."
Midnight came and went, but still no album. It wouldn't arrive until noon the next day, and when it did, it landed with a big, messy splash. This whole string of events is a great metaphor for The Big Day, Chance's long awaited so-called "debut owbum" and his first full release since Coloring Book. It's showy, loud and drawn-out at 22 whole songs and nearly 80 minutes, a length that feels especially out of place in the 2019 rap landscape. It makes a lot of noise, some of it enjoyable—even replayable—but most of it forgettable, leading to the least cohesive project he's ever released. It may be his first proper studio album, but the three mixtapes that preceded it have loads more staying power.
We don't learn anything new about Chance the Rapper on The Big Day, other than he loves his wife. He tells the story of separation and reconciliation on "We Go High," presumably a nod to Michelle Obama's famous "When they go low…" speech, praising God and admitting he "tried to do the single-dad mingle-dance." I wonder if that move looked anything like Chris Christie's?
Then he rejoices in the permanence of marriage on "I Got You (Always and Forever)," and recruits En Vogue for a half-assed attempt at their brand of classic '90s R&B. He found the "marryin' type," quit messing around and settled down (all steps explained in the hyped-up, Murda Beatz-backed "Found A Good One (Single No More)"). He swears off "side chicks" forever on "Eternal." And under modern-day internet law, all of this overt affection makes him a certified Wife Guy, aka a husband who can't talk about anything besides his wife (a New York Times definition, not my own). He's not even fighting it, and that might be the most Wife Guy thing about him:
I love my wife igh

— The Big Day out now (@chancetherapper) July 31, 2019
His newfound outspokenness concerning marriage might (emphasis on might) be sweet, and it's certainly responsible for some great Twitter content. If nothing else, it's always nice to hear an artist you love sound so happy. But we've lost sight of the old Chance in his obsession with matrimony. He no longer sounds like the hustling outlier, the scrappy DIY startup, Chicago's best boy, a Kanye prodigy. On The Big Day, he instead positions himself as an unbothered family man and eager-to-please pop star, and, unfortunately, the music doesn't sound all that different from the memes.
This album does, however, have its big, shining moments, many of which benefit even more from wisely recruited features (all of whom were kept under tight wraps until Chance felt like all the spoilers were out in the open—you have to love his spirit). Chance high-fives the indie crowd as Death Cab for Cutie's Ben Gibbard lends a beautiful chorus on the nostalgic longing for bygone summers, "Do You Remember." Pop's favorite collaborator Shawn Mendes swoops in on the sliding house jam "Ballin Flossin." Then Chance ropes in the XXL Freshmen for two album highlights: Rap's new golden boy DaBaby is an absolute delight on "Hot Shower"—what would've been a strong candidate for Song of the Summer had it dropped as a single—and Hot Girl Summer connoisseur Megan Thee Stallion spices up a G-rated album on the raunchy "Handsome." Thank God, because Chance needed someone to help him loosen up.
Speaking of G-rated, the most surprising yet welcome feature is none other than Randy Newman, who soothes with an uplifting outro ("Somebody hurt you really bad / And you don't know what to do / And you think how so many people live through things like this / Sounds crazy but it's true / You can get over anything") on the fight against twentysomething anxiety, "5 Year Plan."
Chance shacks up with his old friends Francis & the Lights on the title track, which asks too much of a secular audience. With all its ambient Genesis bongos and an acoustic chord progression that could've been composed by your youth pastor, it sounds like if Phil Collins tried to make church rap. Perhaps the refrain, "The only way to survive is to go crazy," is Chance trying to prescribe some kind of balm for the painful times in which we live, but it just comes across as bizzare when interrupted with a gangsta verse about sins ("Still wanna drink it, fuck it, shoot it…"). Francis & the Lights leave us with something to chew on—that is, if you're the spiritual type: "Maybe we're just molecules in the body of Christ." On Coloring Book, Chance combined gospel music and street smarts to joyful, lasting effect, but here he just makes his case as a Christian radio star.
Even with all its bright spots—sunshine and Shawn Mendes and summers that "last forever"—The Big Day still doesn't do all that much, especially in the shadow of classics like Acid Rap and Coloring Book. The Big Day is one neverending dad joke. So I'll just leave you with the four words that sum it up best: "Happy wife, happy life!"