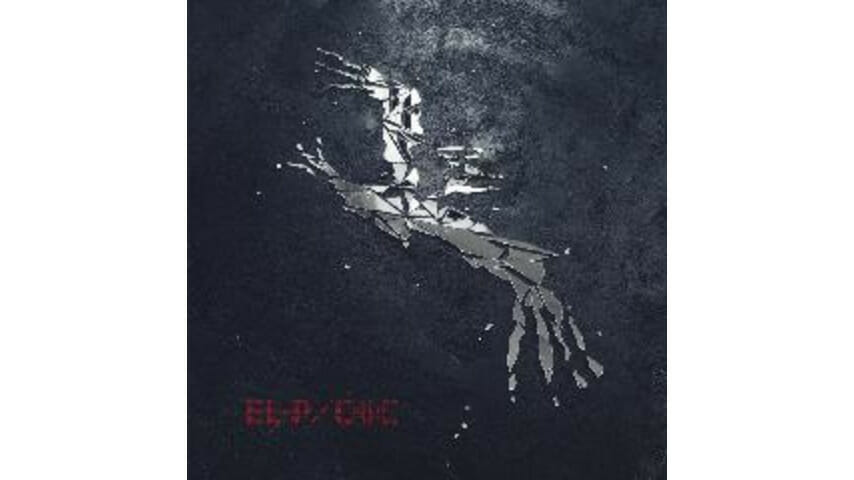 I wasn't necessarily sad as much as I was bitterly cynical when Def Jux closed its proverbial doors. High-school boys of a certain creed and disposition knew they never had a shot hanging with the Maybach Music, Def Jam or Death Row crowds, but Definitive Jux? A label populated by moody middle-class white dudes, journeyman backpack rappers and any other oddball MC who didn't quite fit the script? It's like they were beckoning right to us; finally we'd have a realm to our own where snobby hip-hop, esoteric coffee orders and fringe politics could live freely, away from any sneer from the sex, guns or drug-dealing core! Remember, this was the early 2000s, long before guys like Childish Gambino, ASAP Rocky and Mac Miller were legitimate pop stars.
Of course that was before El-P shuttered the production side of the label, stepped down as artistic director and hopped on Fat Possum to put out his fourth disc Cancer For Cure. It's one thing to embrace hiatus, quite another to leave a profoundly beloved imprint in a bizarre, uncomfortable miasma. I don't even know if Mr. Producto is on speaking terms with Aes Rock anymore. This was my bastion, man! You can't let backdoor diva moves kill the identity and hope of every 11th grader tucking tight denim over Nike Dunks!
If there's any bright side, it's at least put El-P back to work. He's been lounging with a different crew lately, bumping bodies with a new generation of slackjaw internet-rappers. You'll catch him producing beats for the young, drunk Das Racist and trading verses with 2011 MVPs Danny Brown and Mr. Muthafuckin' Exquire—you gotta think they feel like they're working with royalty. Maybe he's feeling particularly inspired, or maybe he just needed some new friends, but El-P has been something of a PR tear, culminating late last year in a blacked-out, dire-rap blow-up on Exquire's premiere possy-cut "The Last Huzzah!"
But El-P hasn't changed. Cancer For Cure is a shirked, claustrophobic, paranoid clutter of rhyming conspiracy theories. It's Def Jux to the bones, flexing brash, noisy, error-message beats, heavy on beefy, tough-guy rhymes and almost entirely void of pleb-pleasing hooks. The rappers, as usual, sound like they're having a fucking blast pulverizing through chaos. There was something mystic about El-P's reawakening and subsequent return to the fold, like he'd arrive swollen with new angst, anxieties, and stories—but nah, this feels right at home, aligned with environment and eschewing any pacing or tension for a full-blown physical assault condensed into a single, brutal act.
"I AM SAM /I AM KNOWN TO GO H.A.M. /THE FULL RETARD /PLAYING TAPS ON THAT KEYTAR /IN A BENZ OR A BEA-MAR" over a squelched-shut trumpet on the cyberspace-broiled "The Full Retard." Later Danny Brown flips a busy drum-swarm into feature-of-the-year fodder with his follow-the-dot "MY LECTURE IS LECTER, YOUR 'TECTURE IS POCKET PROTECTOR, WITH TECHNICS I TAKE UP YOUR SECTOR, INSPECTOR, GADGET WITH THE RATCHET" rhythmic screaming out of the stratosphere. A wide-eyed Killer Mike, who just released a different paranoid, government-busting record with R.A.P. Music, assassinates a concentrated, computer-trash chug with vicious focus and "smuckers/motherfucker" strokes. When El-P is working unassisted, he flexes his usual complete indifference with rapping on beat, and crams every bar he gets with the entire breadth of his lexicon. When the overstuffage descends on an already-gorged instrumental like "True Story" it almost feels like self-parody.
You'll hear cyberpunk futurism, evildoer cackle, reckless, fuck-the-world, antiestablishment ethos on Cancer for Cure, but mainly you'll just hear a lot of chaos. The sort of gritty, tech-savvy cynicism that's been missing from underground rap for a few years now—it's actually kind of funny he's found himself on the same track as a guy like Despot. Organically and historically they've got so much in common, but in utterly different directions. El-P is either stuck in his ways or a self-aware revivalist depending on perspective.
Look, maybe Aesop Rock's upcoming disc will be better. He's definitely the superior rapper, and Cancer For Cure can feel almost too excavated—like a crisp depiction of "the future of hip-hop" painted in '98. The stormy, steely drones and security-camera rhetoric can almost feel like he's compensating for something. But that doesn't stop it from being weirdly charming through its relentless sneer. If nothing else it will remind you of the best times you've had listening to El-P, back when his perspective felt cutting edge. You could call it stout, but you could never call it hollow.