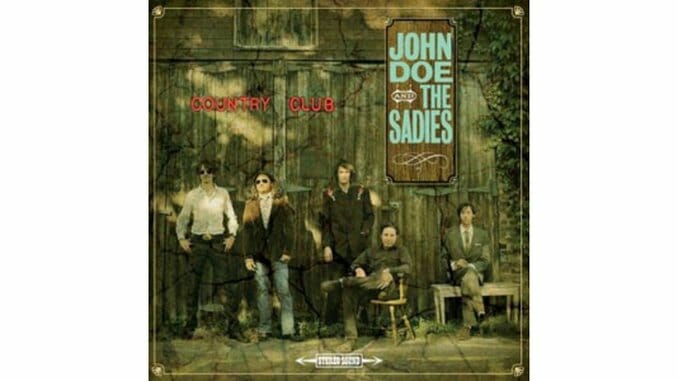 X frontman goes clubbing with the Sadies
X always mixed in a little country with its rockabilly punk, but Country Club, a new album with Toronto barnstormers the Sadies, is the first time John Doe devoted himself so completely to the genre, covering songs by Roger Miller, Kris Kristofferson, Johnny Cash, Merle Haggard—and even X. He's certainly comfortable with the material, and his worn-leather voice conveys an unexpected tenderness that adds spirited desperation to opener "Stop the World and Let Me Off," gritty regret to "'Til I Get It Right," and aching vulnerability to "Help Me Make It Through the Night." His only dud is Willie Nelson's "Night Life," whose arrangement is so forcefully dramatic that he gets a little lost in the mix. On the whole, though, the Sadies know just when to step forward or back, creating a general bootgazer ambience and re-creating the steely Bakersfield licks of Hag's "Are the Good Times Really Over for Good." They speed up Cash's "I Still Miss Someone" and fit it to a Sun Records stomp, but they only really cut loose on instrumentals like "The Sudbury Nickel" and "Pink Mountain Rag," which shows how country-club refined the album is.
Listen to John Doe & The Sadies on MySpace.