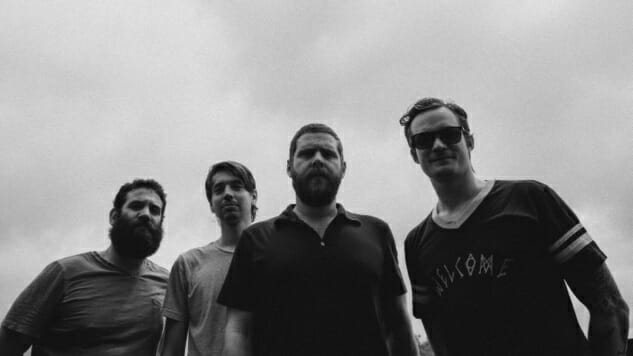 Andy Hull has been pondering the Big Questions since the start of his band Manchester Orchestra and their 2007 release of I'm Like a Virgin Losing a Child. The title of the album in and of itself is in the midst of an existential crisis.
In the 11 years since their first release, the band's members have grown as people while the band itself has shrunk in numbers; Hull now has two children and multi-instrumentalist Chris Freeman parted ways with the band before the release of A Black Mile to the Surface in 2017.
Now, the now-four-piece indie-rock outfit has released their newest offering to the music world, "I Know How to Speak." It's pensive, introspective and not boring despite its six-minute run time.
Hull writes about the song in an Instagram post:
This song was originally and roughly formed a few years ago, about the impending weight of the future; it almost made it onto Black Mile, but hadn't fully formed yet. We spent some solid time this year revisiting and reworking and recording the song into its final state. I found it inspiring to work on this song right before the birth of my son, which was and is beautiful impending weight.
"I Know How to Speak" would have fit on A Black Mile but the band did the song justice by holding off on its release. It's slow-burning with a repetitive guitar melody and an intermittent, simple piano riff on top. Hull's distinct vocals get to the heart of the plight of human connection as he sings, "I really am gonna try this time / Gonna give you my heart in spite of my soul." The title of the song seems to be an affirmation of both the self and the other.
Listen to "I Know How to Speak" below and Hull's 2008 Daytrotter Session further down.