Mitski Releases Breathtaking Animated Video for "A Pearl"
Image via Art Camp/YouTube
Music
News
Mitski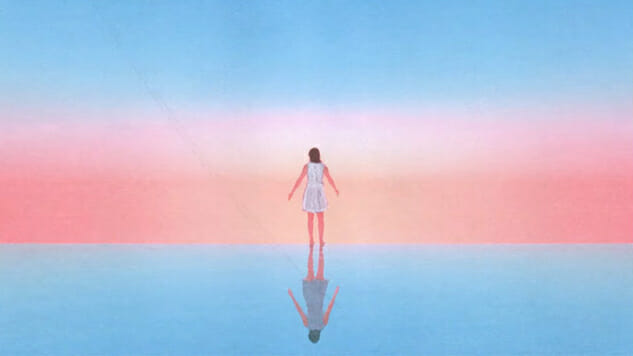 Mitski has collaborated with Spotify to release the video for her song "A Pearl," off of her magnificent 2018 release Be The Cowboy.
The transportive video is made up of approximately 1,480 individual frames, all illustrated and painted by the creative studio collective Art Camp, with direction from Saad Moosajee.
Mitski said in a tweet of the grand-scale effort:
Yes! I finally get to show you this video for A Pearl, made in collaboration with Spotify by Art Camp, Saad Moosajee and Danae Gosset. I think it's beautiful and I'm honored my music accompanies it. Thank you!!
There is a real sense of dread in the video's depiction of its lead character being chased by an unknown force through an endless and ever-changing environment. But as the sentiment also applies to Mitski's lyrics, there is a hard-earned sense of catharsis to be found in its stunning delivery.
Watch the video (dir. Saad Moosajee and Art Camp) and listen to audio from Mitski's 2015 visit to Daytrotter below.