My Morning Jacket to Release Deluxe Edition of The Tennessee Fire with Previously Unreleased Songs
Photo by Jason Merritt/Getty
Music
News
My Morning Jacket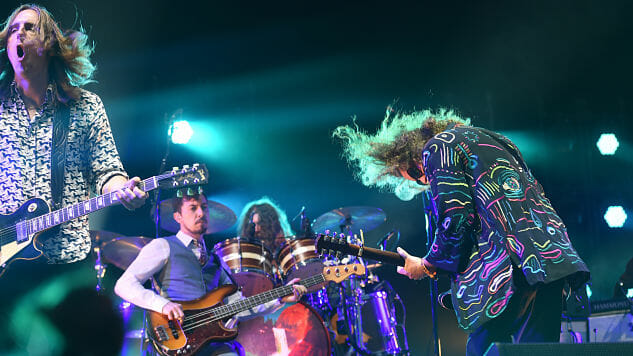 My Morning Jacket have announced the limited release of a deluxe edition of their debut album The Tennessee Fire, which turned 20 last month.
Set to hit shelves on Aug. 2 via Darla Records, The Tennessee Fire: Deluxe Edition will feature 16 unreleased songs, demos and alternate versions, and will be released in two formats: a two-disc CD in a six-panel double digipak and a red vinyl 3xLP bundle.
The vinyl bundle will also include a 10" x 10" specialty litho print, a triple gatefold jacket with unseen early band photos and original letters of direction for track sequence.
"We tried to do as many fucked up things as we could that we loved and hoped folks would enjoy," vocalist Jim James said in a statement. "We laughed a lot and we cried some too, ha. We are so grateful and humble that people are still enjoying it so many years later, and we also really love playing these songs live still after all these years, ha ha ha."
Both formats will be released on Aug. 2. You can preorder the release here.
My Morning Jacket are set to perform the album in its entirety at a special 20th anniversary show in Port Chester, N.Y. on Aug. 9. Pre-sale tickets for the show will be available on June 13 at 12 p.m. local time, and remaining tickets will go on sale to the general public on June 17.
Check out a 2011 My Morning Jacket performance from the Paste archives, the deluxe edition's tracklist and album artwork, and the band's upcoming summer tour dates, all below.
The Tennessee Fire: Deluxe Edition Tracklist:
Original Tracklist:
01. Heartbreakin Man
02. They Ran
03. The Bear
04. Nashville to Kentucky
05. Old Sept Blues
06. If All Else Fails
07. It's About Twilight Now
08. Evelyn is Not Real
09. War Begun
10. Picture of You
11. I Will Be There When You Die
12. The Dark
13. By My Car
14. Butch Cassidy
15. I Think I'm Going to Hell
16. Untitled instrumental (Alabama Come Clean)
Bonus Tracks Available on 2xCD (Disc 2), LP (Disc 3):
01. John Dyes Her Hair Red
02. Flew in on a Dead Horse
03. Yellow and Strobe
04. Lil Billy (Demo)
05. Evelyn is Not Real (First Version)
06. All This Joy Brings Different Feelings
07. Finger on the Frog
08. Gifts
09. Weeks Go by Like Days (Alternate Version)
10. Plasma Ball
11. Breathin' Afterbirth
12. Heartbreakin' Man (First Version)
13. I Think I'm Going to Hell (Two Meter Session)
Bonus Tracks Available via 2xCD (disc 2), DIG and Download Coupon with 3xLP:
01. If All Else Fails (First Version)
02. The Bear (First Version)
03. The Bear (Third Version)
The Tennessee Fire: Deluxe Edition Album Art: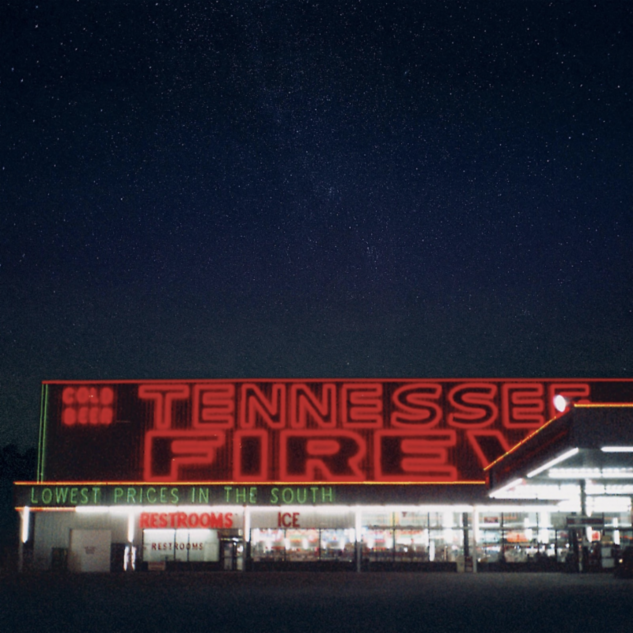 My Morning Jacket Tour Dates:
August
02 – Morrison, Colo. @ Red Rocks Amphitheatre
03 – Morrison, Colo. @ Red Rocks Amphitheatre
09 – Port Chester, N.Y. @ Capitol Theatre
10 – Queens, N.Y. @ Forest Hills Stadium