Pavement to Reunite for Two Shows at Primavera Barcelona, Porto in 2020
Image via EarthQuaker Devices/YouTube
Music
News
Pavement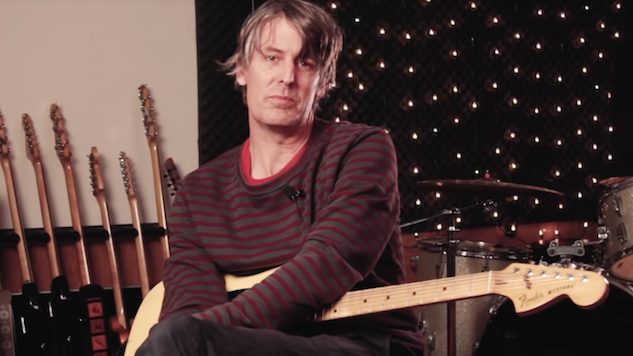 California college-rock legends Pavement are coming back for two reunion shows at Primavera Sound in Barcelona and Porto in 2020.
Just in time for the band's 30th anniversary, the slated Primavera dates mark the band's first return to the stage after embarking on a worldwide reunion tour in 2010, 10 years after disbanding after the release of their last studio album, Terror Twilight. The announced dates will be the band's only two worldwide shows in 2020.
Speculation about a second reunion re-sparked after frontman Stephen Malkmus told the Rolling Stone Music Now podcast earlier this month that the likelihood of Pavement reuniting was "realistic." How subtle.
News of the reunion comes after the festival announced its expansion into the U.S. for the first-ever Primavera Sound in Los Angeles next year.
Earlier last week, organizers uploaded cryptic and blurred images of two other festival locations onto the Primavera website, alluding to the possibility of new festival branches being launched in light of Primavera's 20th anniversary. Los Angeles is the first confirmed location.
The lineup and further ticketing information has yet to be announced, but a limited number of Early Bird tickets will be released on June 7 at 9 a.m. PT. You can access additional information here.
Hey—if we're lucky, Pavement will be invited to perform for the inaugural Los Angeles dates. It is in their home state, anyway.
Check out the official announcement below and take a peek at Paste's list of the top 15 Pavement songs here.
Pavement: only two worldwide shows in 2020. Primavera Sound Barcelona and NOS Primavera Sound Porto. pic.twitter.com/NsDIu812Ud

— Primavera Sound (@Primavera_Sound) June 1, 2019