Pedro the Lion Return with "Yellow Bike," the First Single off Forthcoming Album Phoenix
The band's first new album in over a decade is out Jan. 18, 2019, on Polyvinyl
Photo by Ryan Russell
Music
News
Pedro the Lion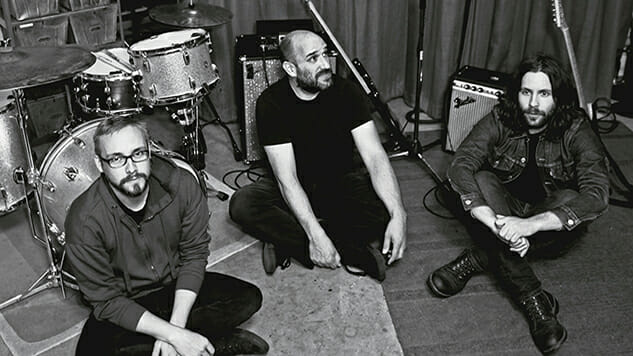 Seattle indie-rock legends Pedro the Lion have shared "Yellow Bike," the first single off their newly announced forthcoming album Phoenix, out Jan. 18, 2019, on Polyvinyl. The album is the band's first since 2004's Achilles Heel, and their first crop of new music since lead singer and songwriter David Bazan reformed the band last year.
Pedro the Lion's emo-adjacent indie-rock is wholly intact on "Yellow Bike," a track that would fit nicely in with the classics the band performed on their national reunion tour earlier this year. The song—and the album as a whole—was born out of what's described as Bazan's "lowest point" in a bio accompanying the announcement. He had been touring alone in a minivan, driving through the American West, when he stopped for the night at his grandparent's house in his hometown of Phoenix.
Coming back to the place he grew up had a profound effect on Bazan's state of mind. He had disbanded Pedro the Lion in 2006, and hadn't returned to it in the decade since because he felt he had to move on. But it was his return to Phoenix that allowed him to bring back that part of his musical history. "I had abandoned my natural way of working in the hopes of creating space for a consistent band to write with … and it hadn't worked," Bazan said. "So I got a rehearsal space, mic'd up drums, bass and guitar, and really leaned into my original process again. It immediately felt like like home. Before long I realized it also felt like Pedro the Lion."
In that sense, Phoenix is a prescient title. It's both a return home and a rise from ashes.
Pedro the Lion will be wrapping up their 2018 dates this November before hitting the road again in February.
Watch the "Yellow Bike" video (dir. Jason Lester) below and find the band's full list of tour dates, along with the Phoenix album art and tracklist, further down.
Phoenix Album Art: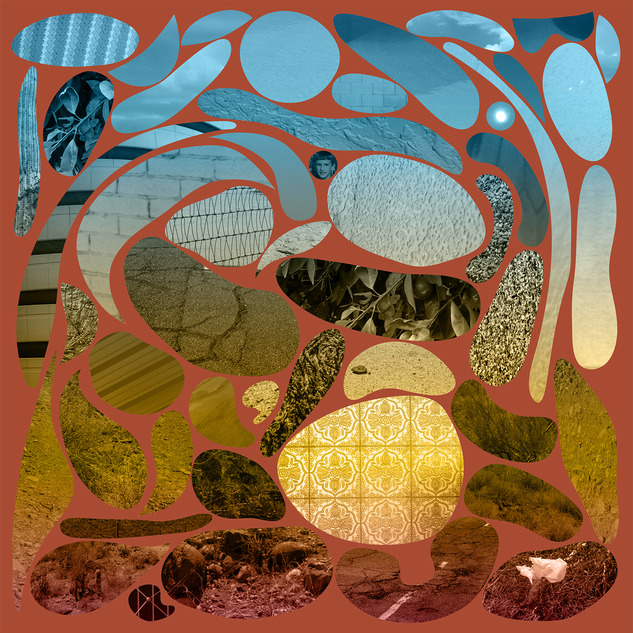 Phoenix Tracklist:
01. Sunrise
02. Yellow Bike
03. Clean Up
04. Powerful Taboo
05. Model Homes
06. Piano Bench
07. Circle K
08. Quietest Friend
09. Tracing the Grid
10. Black Canyon
11. My Phoenix
12. All Seeing Eye
13. Leaving The Valley
Pedro The Lion Tour Dates:
November
16 – Bellingham, Wash. @ The Wild Buffalo $
17 – Yakima, Wash. @ Seasons Performance Hall $
18 – Spokane, Wash. @ The Bartlett $
23 – Seattle, Wash. @ Neumos $
February
08 – Boise, Idaho @ Neurolux
09 – Salt Lake City, Utah @ Metro Music Hall
10 – Denver, Colo. @ Bluebird
12 – Tucson, Ariz. @ 191 Toole
13 – Phoenix, Ariz. @ Crescent Ballroom
14 – Los Angeles, Calif. @ Lodge Room
16 – San Diego, Calif. @ Irenic
17 – Santa Ana, Calif. @ The Observatory
19 – Oakland, Calif. @ New Parish
20 – San Francisco, Calif. @ The Independent
22 – Portland, Ore. @ Revolution Hall
($ – w/ Chris Staples)