Listen to R.E.M. Perform "Losing My Religion," Released on This Day in 1991
Photo by Scott Gries/Getty
Music
Features
R.E.M.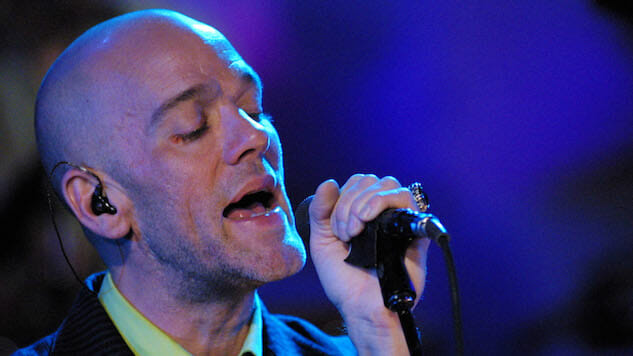 Athens, Ga. alternative rockers R.E.M. released their best-known song, "Losing My Religion" on this day in 1991. It was the first single from their 1991 seventh studio album, Out Of Time. Built around Peter Buck's prominent mandolin riff and Michael Stipe's charismatic vocal performance, the track became their highest-charting song in the states.
The song is often misinterpreted as a religious one, in part because of the song's iconic music video, featuring surreal, religious imagery with angels and saints. However, a deeper lyrical analysis reveals a totally different story. While still immensely powerful and spiritual, the song is about deep-set romantic yearning ("The lengths that I will go to") and the search for reciprocated love ("That was just a dream") in spite of self-doubt ("And I don't know if I can do it"). Stipe is obsessed with a particular love interest and so much so that he tricked himself into thinking they had similar feelings ("I thought that I heard you laughing / I thought that I heard you sing / I think I thought I saw you try").
On October 18, 1998, R.E.M. performed "Losing My Religion" at Shoreline Amphitheatre in Mountain View, Calif., which you can hear below.
Click here to view exclusive, career-spanning photos of R.E.M., taken by rock and roll photographer Tom Sheehan.
Listen to R.E.M. perform "Losing My Religion" below.