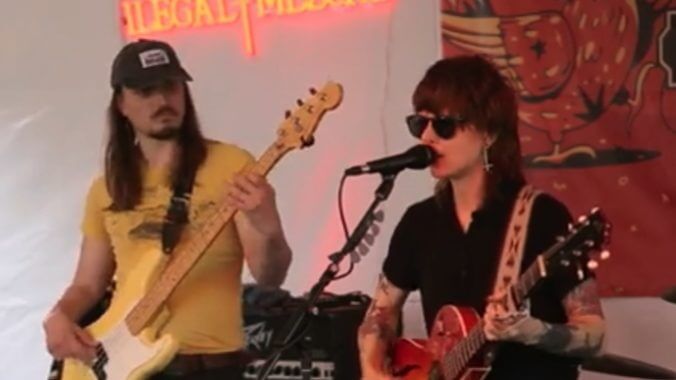 Sarah Shook has been shaking up the indie rock and alt-country worlds since forming their first band back in 2010 and has been playing with the Disarmers since 2015. While Shook released a solo album, Cruel Liars, under the name Mightmare last year, they continue to perform and record with the North Carolina collective. Sarah Shook & the Disarmers wowed the crowd at the outdoor stage at the Paste Party in Austin this year at High Noon, sponsored by Ilegal Mezcal.
Watch the full set below, as well as a few standout videos:
You can watch all our Paste Sessions and concerts on our YouTube channel—and subscribe!