Paste's Best of 2012 series continues through Dec. 31 and is made possible by our friends at Tretorn.
We had a great time digging through all the different nominees for Best New Band sent in by all our writers. Turns out it was a fertile year up north for new music. Four of the 20 bands on our list hail from Canada. They were joined by bands from the cold climates of Minnesota, Wisconsin, Vermont, Stockholm and Edinburgh. And while Brooklyn still proves to be a fertile ground for indie rock, only one New York act made our list—equaling towns like Charleston, S.C., and Richmond, Va.
Our criteria "new" simply means "new to us," a band or solo act we haven't covered in any significant way prior to 2012. We eliminated established artists with new bands (sorry, Divine Fits) or new names (sorry, Father John Misty). Some of these acts blew up big enough this year that you probably couldn't avoid hearing them. But unless you spent all your time this year hunting for the next great band, there should be plenty for you to discover among our 20 favorites. Let us know what bands you fell in love with this year in the comments section below.
20. Poliça
Hometown: Minneapolis
Album: Give You the Ghost
For Fans Of: Frankie Rose, The XX
The Minnesotan quartet's debut combines hip-hop and R&B beats with Channy Leaneagh's vocals—always saturated in Auto-Tune and atmospheric delay—creating one of the best crossover records of the year so far. The band, in existence officially for less than a year, originated from a couple now-defunct projects. Frontwoman Leaneagh co-founded and played in folk duo Roma di Luna from 2006-2011 while Poliça's producer, beat-maker and musical contributor Ryan Olson served as the spark behind the indie super-collective, Gayngs. 'The band started pretty much from friendships," Leaneagh says. "I was on tour with [Olson] for Gayngs and we just decided we would try working on some stuff together in between tours and then he brought the other guys on. We were all in the Minneapolis music scene. He knew them well and thought they would be perfect for the project and we'd get along well."
The groove they've achieved is not only apparent on Poliça's 11-track debut, Give Up the Ghost, but a critical element of their live sets. Songs seem as comfortable seeping out of hipster enclaves as they would in sweaty clubs. "Violent Games" grinds in urgency as Leaneagh repeatedly wails. But even with such diverse influences as Aaliyah, Missy Elliot, Mary J. Blige, Lauryn Hill, and "way too much Bryan McKnight," Leaneagh adds with a laugh, the root of Poliça remains in the group's artful, deeply personal songwriting. "I'm still writing folk songs in Poliça, too—the same kind of traditional topics that people have been writing about since the beginning of time: love lost and love found, heartbreak and finding strength through singing about those things. Like when you sing the blues to kind of lighten your load, lighten your soul."
—Hilary Saunders
19. Django Django
Hometown: Edinburgh, Scotland
Album: Django Django
For Fans Of: Spoon, The Who, Of Montreal
Any description of Django Django's music or review of their self-titled debut album, which was released in the U.S. in October, is sure to include the word "psychedelic." The label is appropriate, considering the album's expansiveness, its warbling, reverberating effects and the wide spectrum of imagery it evokes. To call them a "psychedelic rock band," however, at least according to songwriter, producer and drummer Dave Maclean, is nearly tantamount to a slap in the face. "We're into film and art and ideas being the catalyst for what people call psychedelia, but we're not sitting around looking at lava lamps," he explains. "It's not what we do. To me, acid house and techno are more psychedelic because they have a repetitive, trance-y build. I don't think there's such a thing as psychedelic rock, and if there is, it's a bit tired and cliched. I think we're just into ideas, symbolism and dreams and painting, all those things that make up escapism."
The band learned to cultivate such abstract ideas, which aren't specific to any particular artistic discipline, when they met in art school in Edinburgh, Scotland, where they studied painting and architecture. After graduating in 2002, Maclean and eventual Django Django synth player Tommy Grace ran an art gallery for four years before finally getting around to the whole music thing in 2007, when a pair of songs Maclean put on MySpace ended up receiving a little more attention than he had anticipated. People called for a 7" and people called for live shows, so Maclean rounded up his old classmates and obliged his new fans. Despite the sense that Maclean prefers a more clinical approach to song composition, pasting together scraps of sound in a darkened bedroom, over the seemingly more organic process of getting together with bandmates, jamming and seeing what emerges as a result, Django Django is a remarkably cohesive album.—Ryan Bort
18. Mac Demarco
Hometown: Montreal, Canada
Album: 2
For Fans Of: Kurt Vile, The War on Drugs, Ty Segall
The prolific Mac Demarco is many things—sleazy crooner, goofy prankster, world-weary troubadour—often all at the same time. The bedroom psych-pop musician, previously known for his cassette-issued work as Makeout Videotape, kicked off 2012 with the very catchy, very schizophrenic Rock and Roll Night Club EP, which jumps from glammy love songs to rockabilly jams to spoken-word faux radio show announcements with zero regard for the listeners' expectations. With such a playful irony-loving approach and deader-than-deadpan vocals, It was hard to tell where he'd go next.
That's probably why his second record of 2012, the aptly named 2, came as such a surprise. Demarco took a turn for the unexpectedly real, with songs that get to life at its dullest—life where the only solace from boredom, sadness, suburban ennui lie in your favorite brand of cigarettes ("Ode to Victory") and your favorite kind of women "My Kind of Woman"). Standout "Cooking Up Something Good" is a tale of dad making drugs in the basement that is so brilliantly disguised as a pop song that it's destined to appear on Breaking Bad. Entertainment rarely make summons bleakness that compellingly consumable.—Jessica Gentile
17. Danny Brown
Hometown: Detroit
Album: Radio
For Fans Of: OutKast, A-Trak
On the day Detroit rapper Danny Brown's little sister was born, his older cousin introduced him to LL Cool J's debut, Radio. "We went to the basement and it was on vinyl and shit," Brown reflects. "We pulled it out on vinyl and we just listened to it in its entirety and I think that's when I just knew that that's what I wanted to do…I think I was like trying to rap to myself hearing that right then."
The 31-year-old Brown might not be as discovered as some of his younger, radio-embracing peers. But he's got something better going for him than that, starting with a time-tested voice and some one-of-a-kind, ghetto-flamboyant style (he's maybe the only person you've seen wearing hybrid Adidas hi-top cowboy boots). That voice, though. It's unlike anything in mainstream hip hop—a sort of high-pitched squawk capable of channeling hilarious cracks and intimidating commands all within a few lines, a sound is now forever married to Brown's effortless rhymes. It comes from years and years of simply being a fan of all music and studying how it's done: "I was just listening cause I didn't really understand how to make a song. I had to listen to songs to understand sixteen bars and hooks. And my hooks sucked at first. The vocals had just started to get a little more extreme."—Tyler Kane
16. King Tuff
Hometown: Brattleboro, Vt.
Album: King Tuff
For Fans Of: Surfer Blood, Yuck
"There's nothin' better than alone and stoned," Kyle Thomas sings on the second song of his self-titled sophomore album. "Listenin' to music on your headphones," he continues the line, and it might as well be the modus operandi of his Sub Pop debut as King Tuff. Used to be, the man with a penchant for glammed-out, lo-fi pop perfection played his should-be hits for a select few; now, Thomas has a legit producer and a much-bigger set of songs to show for his efforts. The results, especially when they give equal time to his natural charm and knob-twiddler Bobby Harlow's clearly natural talent ("Keep On Movin'"), are nothing short of spectacular.
Moreover, there's a sense of wing-spreading throughout this record, which is no small feat for the ADD-afflicted Thomas, who moonlights in a myriad of bands, from the also-Sub-Pop-affilliated Happy Birthday, to the folk-influenced Feathers and the metal-by-way-of-J-Mascis'-drumming Witch. On King Tuff, anthemic, Weezer-esque rock ("Bad Thing") happily cohabitates with rollicking country jams ("Baby Just Break") as if all these styles should just hang out on the regular. Thing is, the world would be a whole lot better if they did.—Austin L. Ray
15. Purity Ring
Hometown: Toronto, Canada
Album: Shrines
For Fans Of: Zola Jesus, JJ
Purity Ring could not have found a more perfect label home than 4AD, where their weird-but-accessible take on darkly accented beauty is a perfect fit. And the sounds on Shrines are definitely dark. Despite vocalist Megan James' breathy, near-angelic singing voice (which is occasionally autotuned to within an inch of being creepy), she's often singing about some decidedly un-pretty things. ("Fineshrine" has a chorus that's about getting your ribcage cracked open and your heart poked, while other tracks reference dead flesh left on hillsides, ghosts and other assorted good times.)
Taken on its own, James' vocal performance would be disarming, but when coupled with production partner Corin Roddick's tracks—which evince the mad-scientist kineticism of a gifted and weird kid who's just been exposed to the possibilities of electronic music, but not given the rulebook—the total impact is impressive. Roddick never seems able to finish a full bar's worth of beats, with crescendos and clicks distracting him at every turn, yet somehow coalescing each track's deep, full-bodied rhythms into something vital and complete.—Jason Ferguson
14. Vintage Trouble
Hometown: Los Angeles
Album: The Bomb Shelter Sessions
For Fans Of: Alabama Shakes, Otis Redding, James Brown
It feels a little odd to be declaring a band who's already opened for Bon Jovi, had their music featured in a Honda commercial, delivered high-profile late-night TV performances and cultivated an army of fans in Europe (who refer to themselves as the "Troublemakers") as "new." The Los Angeles soul quartet's debut album, The Bomb Shelter Sessions, came out stateside in 2012, but it'd already been out for over a year across the pond—a conscious choice on the band's part. "It's the dream, you know?," says frontman Ty Taylor. 'You think about like Tracy Chapman, Terence Trent [D'Arby], Jimi Hendrix and all the people who went to England first, and as a kid you say to yourself, 'I'd like that to happen.' So we had the opportunity."
Watching Taylor perform, it's easy to see how they took advantage of it. The charismatic frontman knows how to work a crowd, twirling mic stands and spinning across the stage with sweaty, rock 'n' roll intensity one moment before dialing it back for a soulful ballad the next.—Bonnie Stiernberg
13. Rayland Baxter
Hometown: Nashville, Tenn.
Album: Feathers & Fishhooks
For Fans Of: The Shins, Fruit Bats
With an impressive musical lineage in his veins courtesy of his father, multi-instrumentalist Bucky, Rayland Baxter may have been destined for a career playing music long before he knew it. However, in the relatively short amount of time it has been since Baxter realized his life's true calling, the singer-songwriter has managed to cultivate his own niche within the scope of today's vast landscape of acoustic-strumming folk meditators aiming for profound yet often landing on severely flat and repetitive.
What immediately becomes apparent in Baxter's music is the ease at which the music and words flow from the start to finish of each track. Mirroring his personality, Baxter is intent on observing the beauty in simplicity through his music, which is understated and altogether refreshing. With an open-hearted approach to songwriting and the intent on reminding us all of the reasons it is great to be alive, Rayland Baxter is a welcomed addition to the ever-depressive amounts of media forced upon us on a daily level. On the track, "The Mtn Song," Baxter confesses, "love is all I have to give," which we can all undoubtedly assure him is more than enough. —Brian Tremml
12. Kishi Bashi
Hometown: Norfolk, Va.
Album: 151a
For Fans Of: Sigur Rós, Andrew Bird
Kishi Bashi managed the paradoxical task of being the most ubiquitous, yet anonymous, musician of 2012. You might not have heard of songwriter/ multi-instrumentalist K (Kaoru) Ishibashi, but you've surely heard his music—his spritely tunes have been used in commercials for Windows 8, Sony and American Express this year alone. You might also know him as the touring violinist for Of Montreal and Regina Spector among other indie luminaries.
Bursting with vibrancy, his debut full-length 151a is rich with gorgeous, layered chamber pop of the highest order (check out "Bright Whites" for the most immediate proof). His violin playing alone is downright mesmerizing, ripe with plucking and looping, a bit like Owen Pallett, dramatic vocals and all. These songs are accessible yet intricate. There's an occasional electronic flourish here, a Japanese lyric there and endless other idiosyncratic curveballs to keep your ears on their toes. But no matter the song, there's a boundless creativity, energy and romanticism holding the whole thing together. Album standout, the soaring "Manchester" just about says it all "I haven't felt this in love in a long time."—Jessica Gentile
11. Allah-Las
Hometown: Los Angeles
Album: Allah-Las
For Fans Of: The Zombies, The Kinks
It may be December, but it's never the wrong time to pop on a fantastic surf-pop record and dream of sunnier climates. This year's proof is in the Allah-Las' stellar self-titled debut. Produced by Nick Waterhouse—another one of our favorite newcomers this year—the album features the kind of warm, psychedelic sounds that classic-rock enthusiasts are always trying to convince you just don't get made anymore these days. Naysayers and nostalgists (assuming they've got two ears and an affinity for reverb) will have no choice but to fall in love with the Allah-Las, and if their first effort is any indication of the career that lies ahead of them, so will everyone else.—Bonnie Stiernberg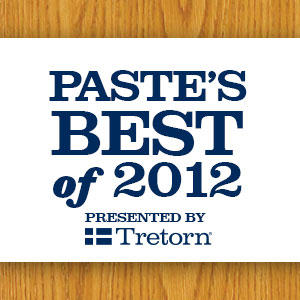 We had a great time digging through all the different nominees for Best New Band sent in by all our writers. Turns out it was a fertile year up north for new music. Four of the 20 bands on our list hail from Canada. They were joined by bands from the cold climates of Minnesota, Wisconsin, Vermont, Stockholm and Edinburgh. And while Brooklyn still proves to be a fertile ground for indie rock, only one New York act made our list.
Our criteria "new" simply means "new to us," a band or solo act we haven't covered in any significant way prior to 2012. We eliminated established artists with new bands (sorry, Divine Fits) or new names (sorry, Father John Misty). Some of these acts blew up big enough this year that you probably couldn't avoid hearing them. But unless you spent all your time this year hunting for the next great band, there should be plenty for you to discover among our 20 favorites. Let us know what bands you fell in love with this year in the comments section below.

10. Howler
Hometown: Minneapolis
Album: America Give Up
For Fans Of: The Vaccines, The Jesus & Mary Chain, The Replacements
Jordan Gatesmith was only 19 when Howler's brilliant debut came out earlier this year. But the precocious Minneapolis musician had already survived so many failed outfits that he can barely remember their short-lived monikers. "In total, I could say I was in a million groups, because that's what it felt like," the tall, angular axeman chortles. "But realistically, I'd say about 40, or something like that."
Eventually, though, Gatesmith was able to form Howler, one of the most buzzed-about new groups of 2012. The Rough Trade debut America Give Up brilliantly blends some great rock 'n' roll sounds—wah-oohed Beach Boys surf, scruffy Replacements ebullience, the folk-finessed punk of their UK touring mates The Vaccines, and the Gothic white-noise rumble of vintage Jesus And Mary Chain. That's all compressed into pile-driving anthems like "America," "Black Lagoon," "Back Of Your Neck," and "This One's Different," songs so addictively chiming that—upon first hearing them—Rough Trade exec Geoff Travis instantly dispatched an A&R man to Minnesota to sign the band.—Tom Lanham
9. Hospitality
Hometown: Brooklyn
Album: Hospitality
For Fans of: Belle & Sebastian, Tennis, Vampire Weekend
Amber Papini just arrived home to her Brooklyn apartment, finally unwinding with a bottle of water and handful of vitamins—after a long day of teaching second graders. Her soft, almost mousey, voice is a tad strained, as if this school day might have been an eventful one. Education wasn't exactly her field of study, but it's been working out quite nicely thus far. After spending most of her post-grad years bouncing around from day job to day job, she's appreciating the stability that teaching offers. "Plus, there's the summers off," she says, laughing, "which leaves a lot of time for music."
As singer, lyricist and chief songwriter behind Hospitality's dreamy, fine-tuned pop, Papini has been needing a lot more free time lately, especially with her band's self-titled Merge debut hitting shelves. Hospitality is crammed to the brim with hooks: Papini sings in a cutesy, faux-British lilt, almost as if she's projecting these songs to herself in a hair brush while bouncing merrily in front of her bedroom mirror. And the music (conjured largely by bassist Brian Betancourt and multi-instrumentalist Nathan Michel) is simultaneously atmospheric and muscular, with superb, bottom-heavy production from Shane Stoneback (Vampire Weekend, Sleigh Bells) that gives the songs a beefy '70s feel, in the mode of Fleetwood Mac's Rumours. But fans will perk up their ears to Papini's semi-autobiographical lyrics, which sprout in foggy clusters of detail—depicting the ironic disconnect of New York City's overstuffed metropolis, where lonely, disillusioned souls wander aimlessly through mobs of faces, making plenty of social appearances but never true connections.—Ryan Reed
8. METZ
Hometown: Toronto, Canada
Album: METZ
For Fans Of: Fugazi, Refused, Q and Not U
The no-filler debut from METZ might have come out of nowhere for some, but for the Canadian power-trio, it was three-and-a-half years of sweaty basement shows in the making. Thankfully, Alex Edkins, Hayden Menzies and Chris Slorach are getting that spotlight they deserve through Sub Pop Records, and making a strong case for the return of the power trio on the way. The band's songs are simple in design—Just look at album opener "Headache" or "The Mule" for quick reminders there—but the whole time, METZ never strays from roots in brutal, distorted bass and guitars tiptoeing feedback from second to second.—Tyler Kane
7. First Aid Kit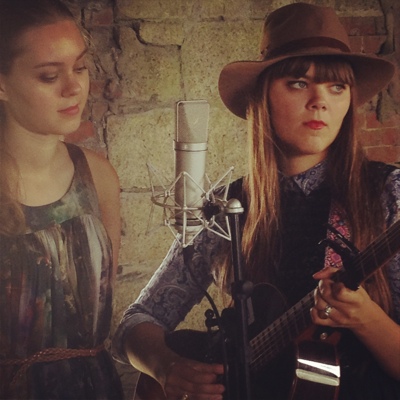 Photo by Josh Jackson
Hometown: Stockholm, Sweden
Album: The Lion's Roar
For Fans Of: The Be Good Tanyas, Gillian Welch
For many, the introduction the Swedish sisters Klara and Johanna Söderberg of First Aid Kit came via their YouTube cover of the Fleet Foxes' "Tiger Mountain Peasant Song." The video shows the teenage sisters sitting tightly together alone in a forest, vulnerable to the surrounding wilds like modern-day Babes in the Wood. But when they began to sing, the towering pines seemed to quake and quiver from the sisters' harmonic sincerity and innocent power. That same melodic and pastoral demureness continues with this year's release of First Aid Kit's second full-length album, The Lion's Roar. But the Söderbergs have since infused an exquisite melancholia into their songwriting, mirroring their growing appetite for cowboy folk and outlaw-country music. This is most evident in "Emmylou" a pedal-steel-drenched homage to Americana iconoclast Gram Parsons and his muse Emmylou Harris.
Although they have yet to meet Ms. Harris in person, the song touches on personal experience. On a trip to California, the sisters visited the Joshua Tree Motel where Parson met his untimely end due to an overdose. As Klara tells it, "We would love for Emmylou to hear it and hope she understands the song as a tribute. Hopefully she can hear how much her music means to us. Visiting the Joshua Tree Motel was a very emotional moment for us. We stayed close to the room where Gram Parsons died. When we arrived, it was a beautiful warm desert night. The sky was pink and there was some sort of magical feeling in the air. We understood why Gram loved this place so much. It was special to feel so close to him. We teared up a bit when we saw his shrine."—Jay Sweet
6. Michael Kiwanuka
Hometown: London, England
Album: Home Again
For Fans Of: Bill Withers, Otis Redding
Singer/songwriter Michael Kiwanuka's musical journey could probably serve as a pop-culture travel guide to North London. He grew up in the suburb of Muswell Hill, an area some particularly meticulous and obsessive Anglophiles will recognize as being the shooting location for Shaun of the Dead and at least one episode of Doctor Who. As a teenager, he gravitated to the scene in Hackney, collaborating with Labrinth and Tottenham grime impresario Chipmunk. His break came last year when he toured as an opening act for another brilliant pop voice out of North London, Adele, an experience that he says encouraged him as a singer.
Kiwanuka's uncomplicated but deeply personal songs have already won him at least one major accolade in the U.K. Earlier this year, he was named the BBC's Sound of 2012, but Kiwanuka's voice, warm and weathered but never overly rough, leads to associations with artists of previous generations, the soul of the '60s and '70s. Otis Redding, Van Morrison. "Soul music is just so linked to genuine human expression and emotion that if you get it right, people can relate to it," he says. "It can be in the form of rock and roll, or Motown, or even folk. It just needs to press a button with audiences."—Lindsay Eanet
5. Grimes
Hometown: Montreal, Canada
Album: Visions
For Fans Of: Lykke Li, Battles, tUnE-yArDs
Canadian 24-year-old Claire Boucher is one of the year's most original voices. She'd already released a couple of records that received little attention when she was signed to 4AD for this year's Visions. Her layered synths and infectious beats take songs like the breakout hit "Oblivion" all over the map in the course of four minutes. And the accompanying video, with Grimes' disarming appearances among throngs of male sports fans, charmed a growing base of fans. Visions was written after nine days of shutting herself off from the world, and it sounds as she tapped into a unique well of creativity during that time.—Josh Jackson
4. Field Report
Hometown: Milwaukee, Wisc.
Album: Field Report
For Fans Of: The Low Anthem, Dawes
Scores of musicians flock to Austin to premiere new material and (hopefully) reach a wealth of new fans at South by Southwest, but few bands make a SXSW show their literal debut. Field Report, the folk-rock brainchild of Christopher Porterfield, achieved both of these things in a matter of three days back in March: They played for the first time as a full band in an alley behind 6th Street and shared their forthcoming album in its entirety with curious festival-goers over the course of nine shows—that was a full two seasons before its official release.
The record that came from these sessions—which were recorded at April Base, Vernon's studio in Fall Creek, Wis.—is the crystallization of Porterfield's dedication and perpetual challenges, a body of work showcasing his lyrical aptitude while highlighting the gorgeous voices, haunting refrains and complex arrangements that make a modest rock set-up sound as lush and full as an orchestra. And as their meteoric rise propels them through the end of summer and into September, it's clear that everyone will know who Field Report is the next time festival season rolls around—especially if they keep it "small ball" and quiet. "I recently just quit my job in order to do this stuff, and that's kind of scary!" laughs Porterfield. "My biggest goal and dream for this project is to be able to look back on a good body of work. I want to put out records regularly, and I want them to just get better. I would love to be able to pay my mortgage. Those two things, that's all I wanted. I really don't want this to be a one-record band. I want this to be the opening statement."—Hilary Hughes
3. Nick Waterhouse
Hometown: Los Angeles
Album: Time's All Gone
For Fans Of: Ray Charles, Fitz & The Tantrums
Nick Waterhouse isn't a revivalist. He's not retro. He isn't trying to recreate anything. He doesn't record his music live and on analog because it makes his records sound vintage or anachronistic, and he doesn't wear high-waisted pants and thick frames because of some longing for a bygone era. "I just do my best, and do what I know, and what I want to do and trust that people enjoy it," Waterhouse explains. "Everybody's like, 'I bet you love Mad Men,' and it's like, 'Why? Because I look this way?' I mean, it's a great show, but what does it have to do with me?"
Since the release of his debut full-length album, Time's All Gone, the first thing most people bring up when attempting to describe Waterhouse's music is that it sounds like it came straight out of the '50s or '60s, and you can't blame them. From the lively horn section, to the cooing female backup singers, to Waterhouse's own soulful wail, the songs on Time's All Gone harken back to an age when R&B was king, before anyone had ever heard of The Beatles or 'Stones. But just because Waterhouse's songs remind people of a specific, distinct period in music doesn't mean they're static. All it means is that he's drawing from an era that contemporary musicians don't typically draw from. "It's not like you listen to me and you only hear Little Richard or something," he says. "The best convincing I can do is to have somebody be in the front row at a club when I'm playing, because that's sort of the fire moment. That'll burn away all your conceptions."—Ryan Bort
2. Shovels & Rope
Hometown: Charleston, S.C.
Album: O' Be Joyful
For Fans Of: Buddy Miller, The Civil Wars
It's been a long two years for Shovels & Rope's Cary Ann Hearst and Michael Trent. Two years of hard touring—they average 200 dates a year—long drives in the van, and weeks at a time away from friends and family. Finally, that hard work is starting to pay off, with fans cropping up from Charlotte to Seattle. Hearst was listening to a lot of Nirvana and old country, trying to figure out how to blend the two, when she met Trent. "Michael has a really wide range of musical tastes," she says. "He comes from a rock 'n' roll background, and I come from much more of a rootsy place. There was a time where, for me, I was obsessing over rock 'n' roll. MC5 and cock rock, big punky '70s things and wanting to be that way, but at the end of the day, wanting to be a folk singer. This band may be the closest I have ever come to finding a place where those two things mix."
She was a little bit country, and he was a little bit rock 'n' roll, but blending their two solo careers was easy—once they got married. "It was such an efficient way for us to travel," Hearst says. "We are relatively newlywed. It didn't seem like a good idea for us to tour as hard as it would require and be apart all the time. We sound good together and like to do this. At the expense of our ego projects, abandoning that and putting all of our efforts together seemed like the better choice. We love playing music together, otherwise we wouldn't really waste our time."—Rachel Bailey
1. Matthew E. White
Photo by Sara Padgett
Hometown: Richmond, Va.
Album: Big Inner
For Fans Of: Iron and Wine, Otis Redding, Bon Iver
"Well, I'm glad it worked," Matthew E. White laughs. He's talking, of course, about introducing himself; his record label, Spacebomb Records, and his massive (sometimes up to 30-piece) band into the music community. White hit our radar earlier this year with his richly arranged Big Inner, a play off the word "beginner." "The record is really large, but it's also personal, and I just like wordplay like that," White explains. But if his work with Fight the Big Bull or his horn arrangements for The Mountain Goats' Transcendental Youth prior to the album are any indication, that title proves White is both a rare talent and modest.
At first listen, White's whole package can be a lot to take in at once. The album is massive in both arrangement and sound, stirring up elements of jazz, gospel, R & B, rock and Motown, sometimes within a single track. You hear them in the bouncy, laid back "Steady Pace" or the triumphant, complicated look at spirituality in "Brazos"—and they're all lead forward by White's low-register, calming croon.
But in every Big Inner LP he's released White clearly lays out his mission in a hand-signed letter, complete with his own seal stamped into the top. The signature, the seal, the hand-numbered albums, they're all little packaging details that, like layered horns and soaring choirs, make the album an above-and-beyond introduction into what White and Spacebomb are all about. This personal letter talks the two-week recording session behind the album and Spacebomb Records, a nearly year-old label whose recording studio features a Stax-like house band. "I wanted something where I could wear a lot of hats. I could play guitar, I could write songs, I could produce a record. I can do that under one umbrella."
But most importantly, he's explaining the process as a collective experience, one that would have been impossible without his Spacebomb "village." It includes drummer Pinson Chanselle, bassist Cameron Ralston, and arrangers Trey Pollard and Phil Cook. With most of these musicians hailing from Richmond, Va., White calls Big Inner "regional music." And with White's stellar live show taking this regional approach all around the country, there's no better time to dig into his debut.——Tyler Kane