Waxahatchee's Saint Cloud Redefines What Americana Can Be
Katie Crutchfield salutes alt-country luminaries like Lucinda Williams and Gillian Welch on this extraordinary instant classic
Music
Reviews
Waxahatchee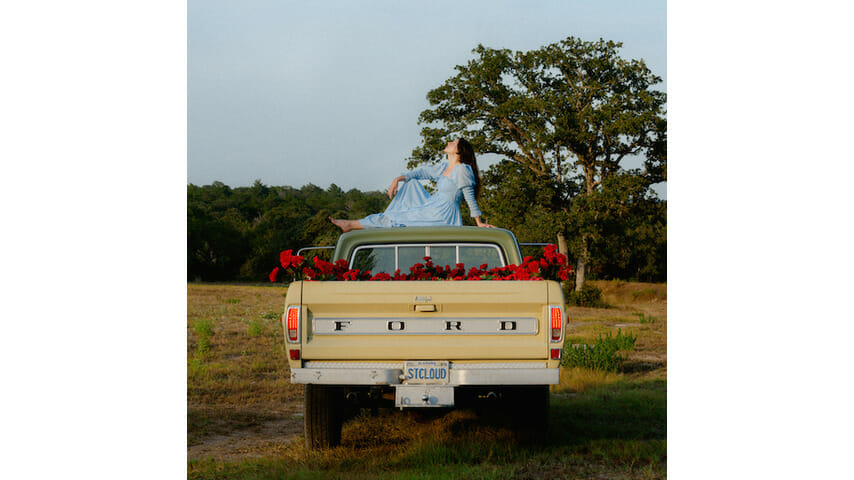 There are oodles of twangy subgenres under the country music umbrella. Under the larger Americana tent, there are even more. And so many of these mini-genres can meld with and brush up against movements like folk, roots and blues. Country music is about as easy to compartmentalize as a family of ancient languages branching off from one tree.
But if you want to simplify it a bit, you might categorize the country music of 2020 in two camps: the mainstream (i.e. radio megastars and the like)—and everything else. And sometimes, the artists working just outside the Nashville establishment are the ones making magic. However, it's still rare for an alt-country presence to emerge from another genre pool entirely.
Katie Crutchfield, the singer/songwriter who records under the name Waxahatchee, is one of the great indie rockers and lyricists of the 2010s (and now, 2020s). She's a serial shapeshifter, drastically and efficiently changing moods and sounds with each release. On 2012's American Weekend, she debuted as a promising lo-fi pop prospect, before blowing the roof off her bedroom studio with an honest freak-folk treasure, Cerulean Salt, just a year later. With a little more production savvy, she followed a scent down the folk trail on 2015's Ivy Tripp. Then in 2017, she released an electrically-charged emotional cyclone in Out in the Storm, an angry yet beautiful breakup album that projected Crutchfield's punk roots (she and twin sister Allison once helmed a series of Birmingham-born punk bands in their native Alabama) onto a wider screen than ever before.
Now, she returns to bring us Saint Cloud, which knits all the strings of Crutchfield's past musical lives into a salty, dusty, soothing, quiet (at least in comparison to Out in the Storm) red-dirt roots record. Saint Cloud is country music for rock fans. It is unlike anything she's ever signed her name to before; yet, it is undeniably Waxahatchee. In an Instagram posted on the eve of Saint Cloud's release, Crutchfield wrote, "It's my favorite thing I've ever made."
It's so lovely to know that Saint Cloud—music that so elegantly recalls Crutchfield's Southern roots and childhood spent listening to country-pop on her parents' radio while simultaneously summarizing a 31-year-old's artistic life—is her most prized project. Even though we already have four impeccable Waxahatchee albums at our disposal, this record, which Crutchfield made in the process of getting sober, sounds like the artist Waxahatchee was always meant to become.
Is Saint Cloud strictly country? Of course not. It's still the wooly rock we've come to expect from Crutchfield, but splattered with extra twang and drawl. These 11 tracks are contemplative like folk songs and unwittingly charming like the wordy punk of Crutchfield's past. Album opener "Oxbow" even plays with glitchy electronica. The subdued love song "Can't Do Much" is the twangiest of the bunch (and may hit a little too close to home for those of us socially isolating when Crutchfield sings, "In my loneliness I'm locked in a room / When you see me I'm honey on a spoon"). The lilting "Lilacs" possesses a rare clarity, while the intimate "Arkadelphia" is full of the same kind of vivid familial storytelling you'll hear all over Car Wheels on a Gravel Road, Crutchfield's favorite album. "Fire," "Witches" and "Ruby Falls" (where she name drops the titular Waxahatchee Creek) are transient road tunes. The title track sounds like a b-side from Waxahatchee's soothing 2018 folk EP Great Thunder. Her vocal delivery is undoubtedly Dylan-esque throughout.
But where someone like Bob Dylan isn't for everyone—he's not even palatable to some hardcore folk fans—this album feels like more of a crowd-pleaser. She may have an outlaw's inspirations (one outlaw in particular: the inimitable Lucinda Williams, who Crutchfield openly adores), but she has the tone and rhythm of a poet—careful and observing. "I have a gift, I've been told," she sings on "The Eye," "For seeing what's there, and I will chase the rain, put it down, call it paint, to possess something arcane / Oh, it's a heavy weight."
On Out in the Storm, Crutchfield was escaping harrowing emotional traumas. On, Saint Cloud the door blows wide open, revealing the space to breathe again, think more clearly and act with more precision and softness. Waxahatchee remains the object of critical affection—nothing has changed there—but with this release, she might be quicker to agree with her fans' and writers' praises. When an artist completely and beautifully upends the conventions of an entire genre, they're probably aware of their capabilities. Saint Cloud is the sound of Katie Crutchfield at her most conscious, comfortable and controlled.
---
Ellen Johnson is an assistant music editor, writer, playlist maker, coffee drinker and pop culture enthusiast at Paste. She occasionally moonlights as a film fan on Letterboxd. You can find her yapping about all the things on Twitter @ellen_a_johnson.