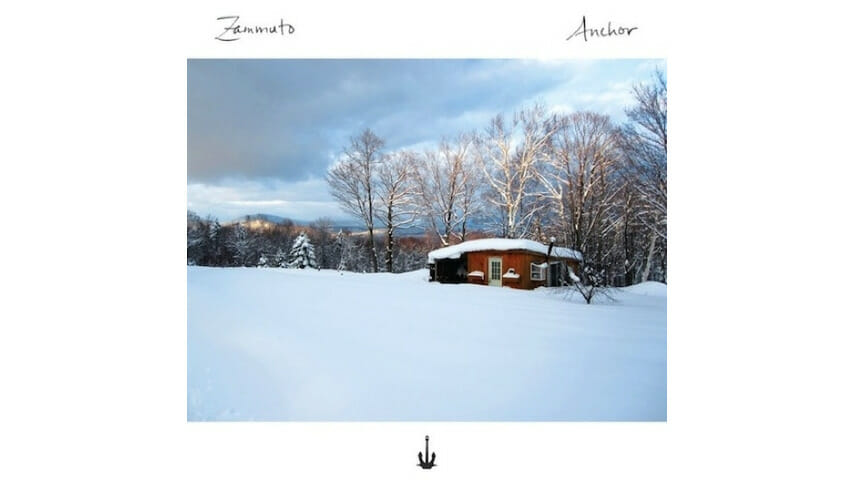 The bio for Nick Zammuto's namesake band refers to his former project, The Books, as "college pop," [Note: as pointed out in the comments, it actually says "collage pop," which makes more sense, though strangely college pop isn't really inaccurate either]. That band, a collaboration between Zammuto and cellist Paul De Jong, is nearly impossible to summarize in two words, as their work is characterized by an ever-morphing sound that utilized cut-up samples and found sounds, then reconfigured into imaginative compositions that grazed what might be considered pop and was likely consumed predominantly by people in college.
Zammuto's sophomore album might better display the "college pop" tag than anything The Books ever released, as it is more immediate and conventional than what we have come to expect from the songwriting trailblazer. And that's not a bad thing. Zammuto has by no means overstayed his avant-indie rock welcome, but an album that finds melody easy to latch onto, arrangements consistently shifting but always within the realm of convention and the recording aesthetics cozy and warm, is perhaps the most appropriate use of Zammuto's DIY, analog techniques (still utilized to their fullest potential but not to the point that they are the centerpiece to the album) at this point in his career.
The resulting songs are fitting to Zammuto's canon while still being easy to shuffle into a more casual listening diet. "IO" is a bass-driven, funk anthem, more "single-ready" than anything he has previously released, with the songwriter singing loosely, with wild desperation. Opener "Good Graces" evokes the trip-hop of the '90s, similar to the atmosphere created by Massive Attack or Portishead. Zammuto's rendition of standard "Henry Lee" serves as a refreshing contrast to Nick Cave's work with the same song, highlighting Zammuto's unique vision even within the most tried-and-true traditions.
The songs of Anchor flow gently into each other, even when they aren't particularly peaceful ("Need Some Sun," "IO") . There is something smooth and refined about the work as a whole, speaking towards the maturity that Zammuto has achieved in his craft. This is never more clear than on the album closer, one of the few vocal-less tracks, "Codebreaker," which touches on dance music as a reference point, serving as a splash of water on the face of the listener who has been hypnotized into Zammuto's carefully crafted universe. It's the bow on his gift to both longtime fans and what should be some new appreciators, as Anchor proves to be just as the name suggests, a collection to cement Zammuto's place in music's past, present and future. It is a bit much to say this was needed from the man partially responsible for The Lemon of Pink, but sometimes the greats need to remind why they are considered such. Or maybe that's what college is for.