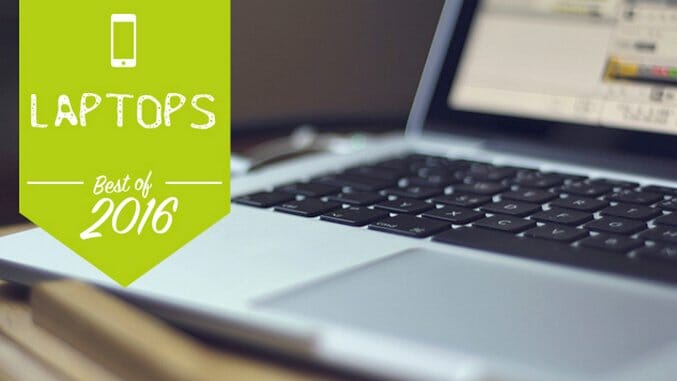 To all those who said laptops would quickly be replaced by tablets: shame on you. The laptop form factor is one that isn't go anywhere anytime soon—nor is the productivity that comes from a desktop OS that can actually get things done.
Laptops in 2016 have brought us more interesting form factor experiments, new technology like OLED screens, and fresh ideas about touch interfaces. It's all proof that laptops are where a lot of the best future consumer technology is being implemented.
For all that and more, check out these 10 products—the best laptops of 2016.
10. Lenovo Yoga Book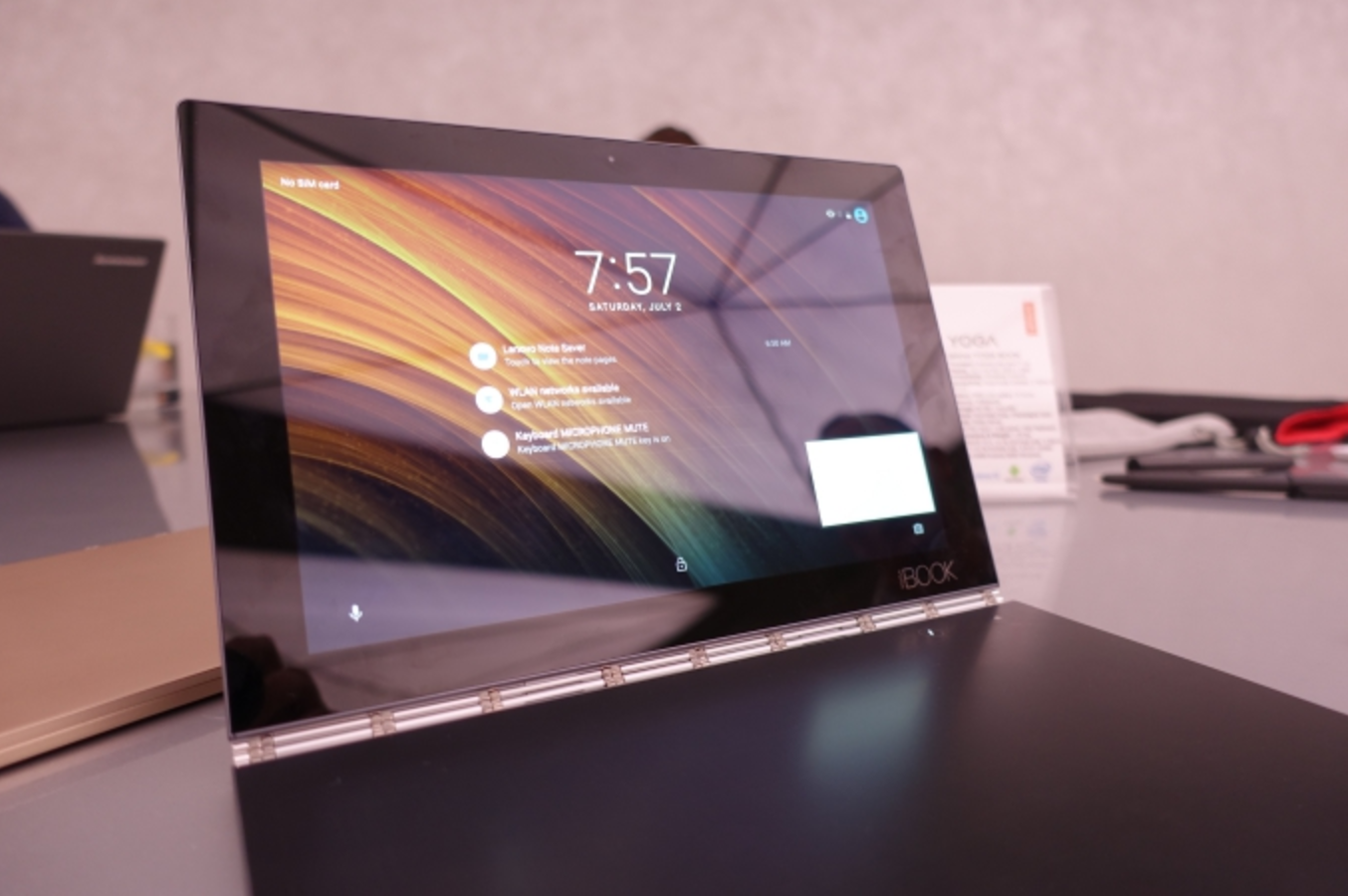 While the screen portion of the laptop is just like any other tablet, it's the keyboard portion that sets the book apart from other products. In essence, the Yoga Book is the closest consumer product that we've seen to Microsoft's concept Courier tablet, a digital note-taking device that was never produced.
The best part is that no special paper is needed. Just place your paper or notepad inside the guidelines on the Halo Keyboard surface and you're good to go. You can use the ballpoint tip to write on paper and simultaneously have your analog notes captured digitally using software. This gives you the feel of writing on paper and the convenience of having a digital backup without having to scan in your notes. With its flat surface for typing it might not be the most well-rounded laptop out there, but the note-taking aspect of the device is pure magic.—Chuong Nguyen
9. Acer Chromebook R11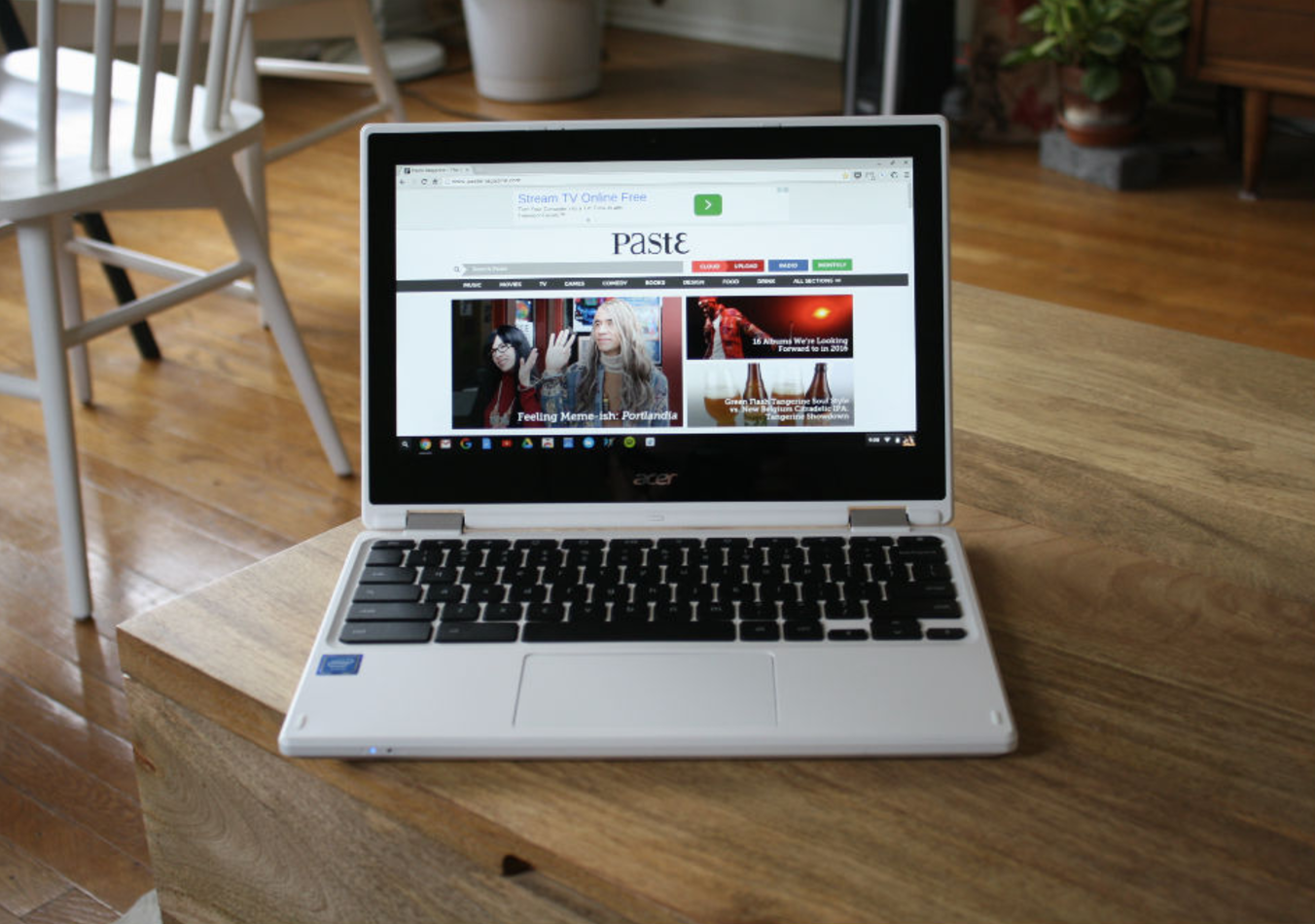 Yes—it's made out of plastic, has a poor trackpad, and is a Chromebook. However, the R11 has enough positives to overshadow those downsides. It's definitely the best convertible Chromebook we've seen yet—and one of Acer's best attempts at nailing the Chromebook formula. It's got a great display, a nice touchscreen, and impressive battery life, but most importantly, it comes ready to run Android apps right in Chrome OS. With its $299 pricetag, it's one of the cheapest Chromebooks you can buy—and just happens to be one of the very best.—Luke Larsen
8. Surface Book With Performance Base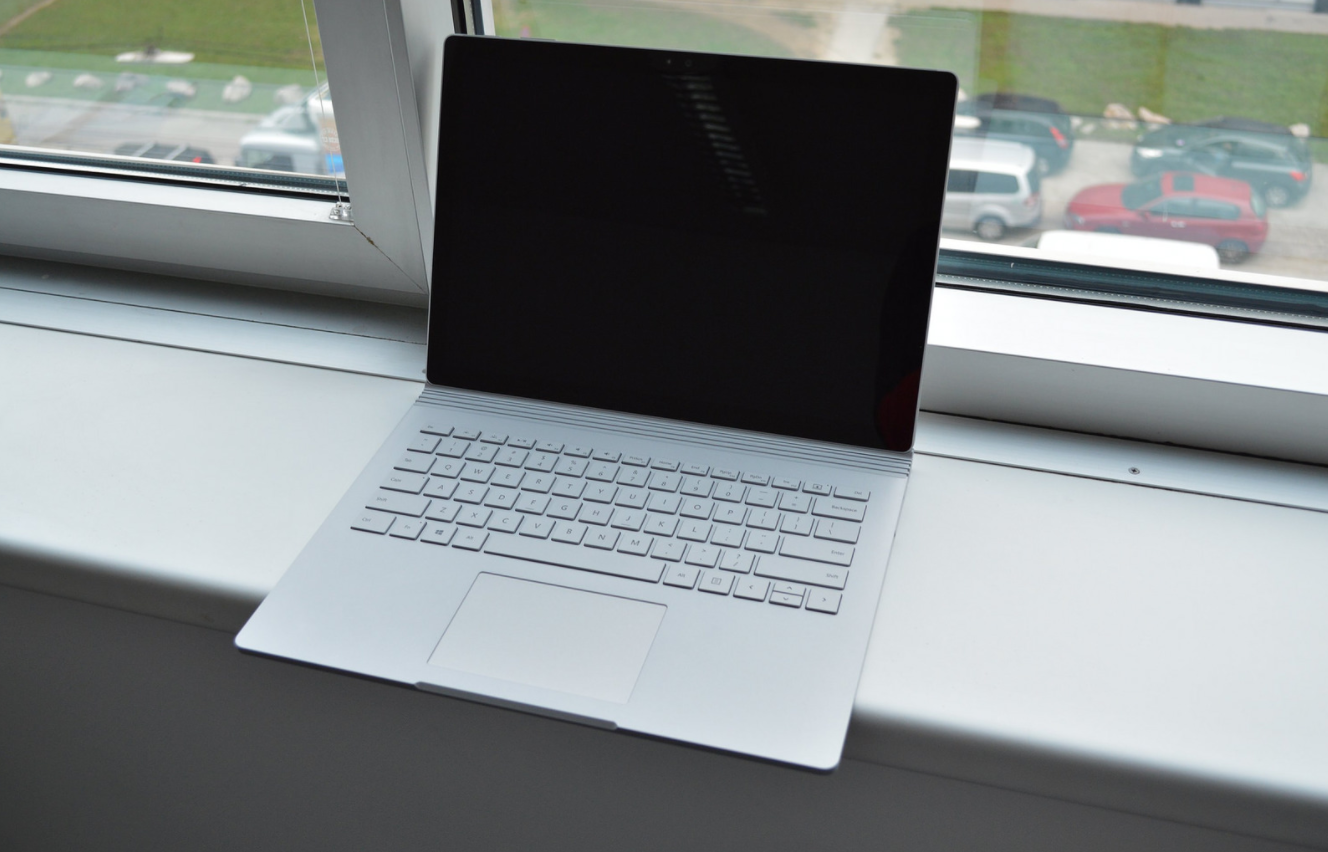 Photo by Flickr user Marijan Kelava@N03/22454347059/.
Making a clear distinction from what Apple is doing with its MacBook Pro line, the Surface Book is now a serious "pro" product worthy of the name. The new model is identical to the breakout hit that was the 2015 Surface Book in almost every way, except for the huge spec update that doubles the graphics power and increases battery life. It sets apart this laptop as something made distinctively for creative professionals and gamers, which might just be what a lot of Apple defectors are looking for. At $3000, it's definitely for a niche market, but it gives that demographic exactly what they want.—LL
7. Lenovo ThinkPad X1 Yoga (OLED)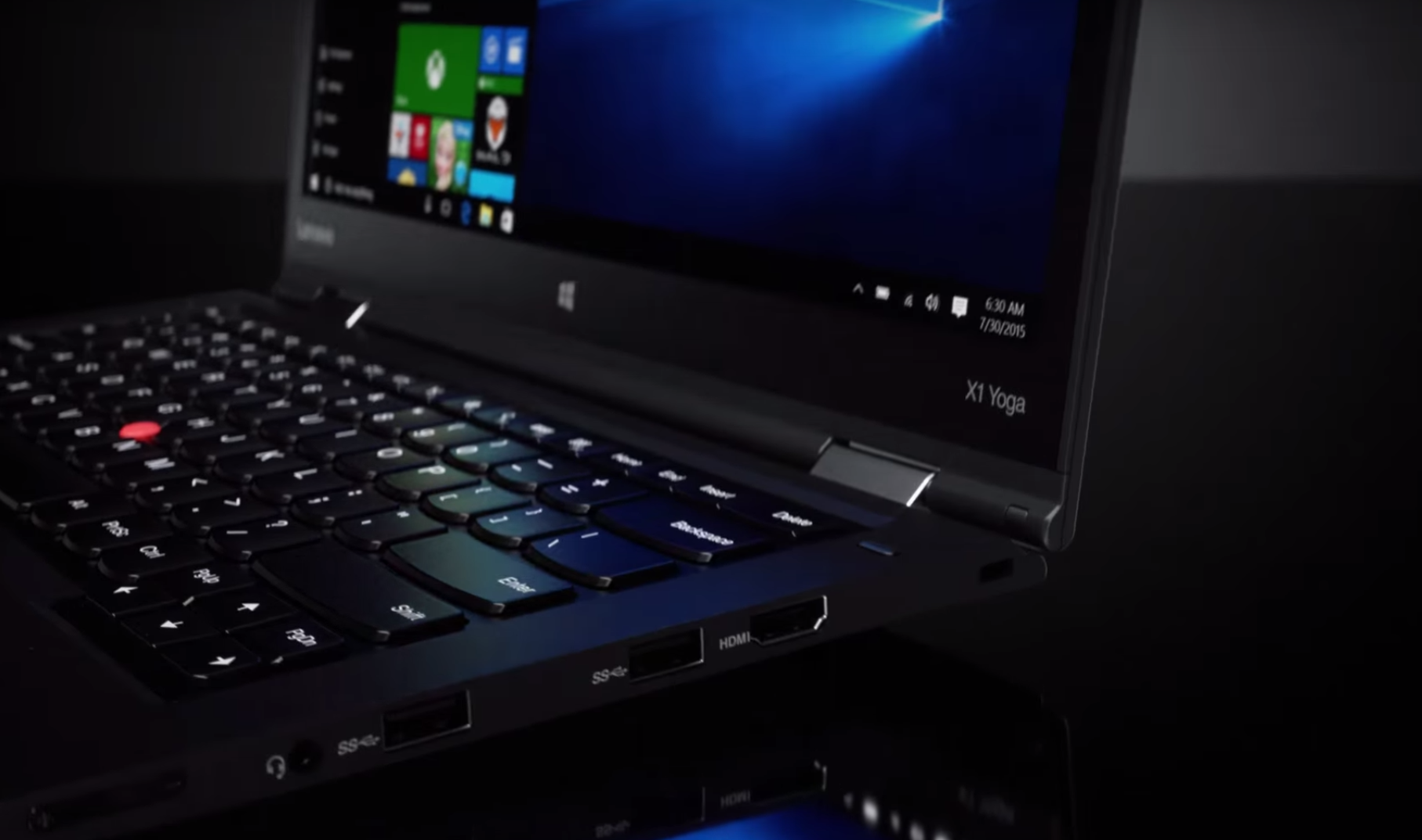 The mass appeal for this new $2000 ThinkPad laptop might be more limited than Lenovo's other Yoga products, but that doesn't make the X1 Yoga any less spectacular of an achievement. On the surface, it doesn't look all that different from all of Lenovo's other ThinkPad laptops—it's stark, black, and even has that familiar eraserhead cursor control.
However, the real star of the X1 Yoga is the OLED screen, which one you'll find on the laptops on this list. The incredible resolution of the 14-inch 2560×1440 OLED display has to be seen in person to be fully understood. It's the future of laptop displays and I can't wait until more products start integrated them. For now, the X1 Yoga is it.—LL
6. MacBook (2016)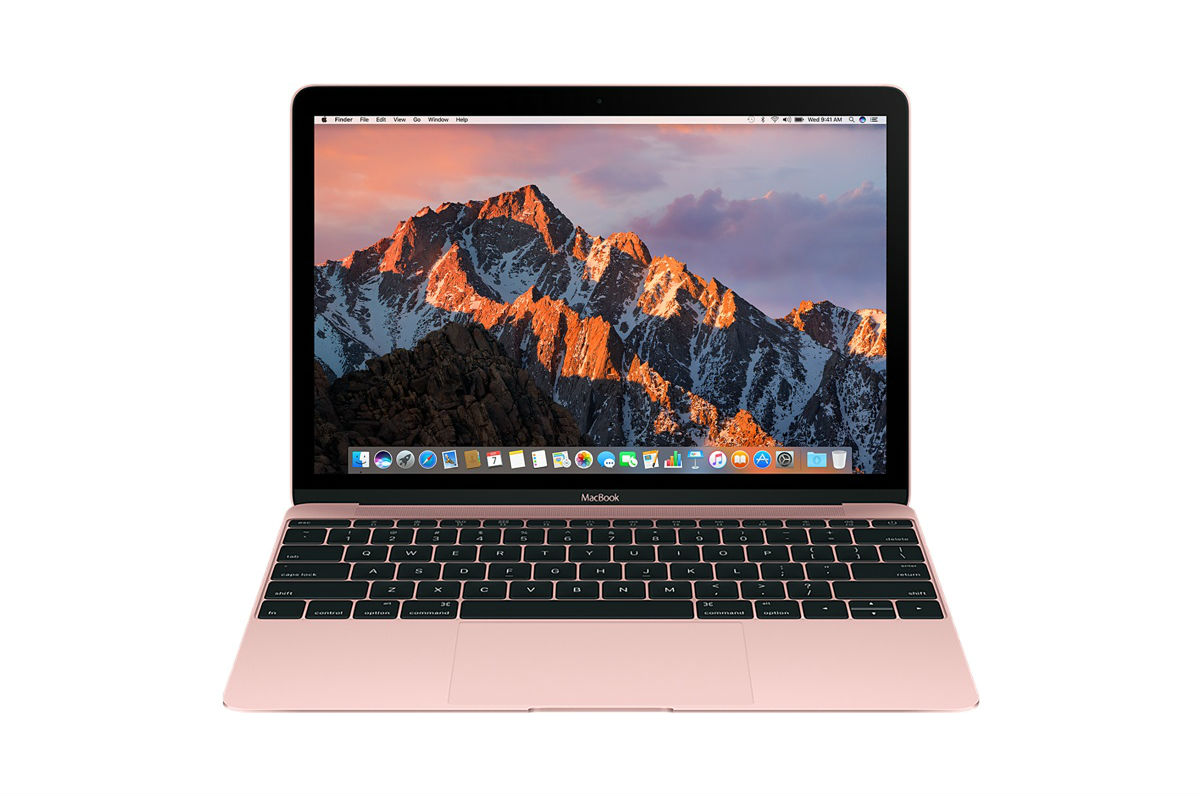 Although the most noticeable external upgrade to the 2016 MacBook is the "Rose Gold" color variant, the improvements under the hood are where it counts. The original MacBook pushed the envelope in terms of design, but lacked the juice to really make the $1299 pricetag anywhere near worth it.
This year, Apple did the right thing and updated the chipset to Intel's Core M processor in the SkyLake generation, resulting in a significant increase in performance. Pushing the power up a notch really makes the MacBook not only the most stunningly designed laptop ever made, but finally something now actually worth buying.—LL
5. Lenovo Yoga 910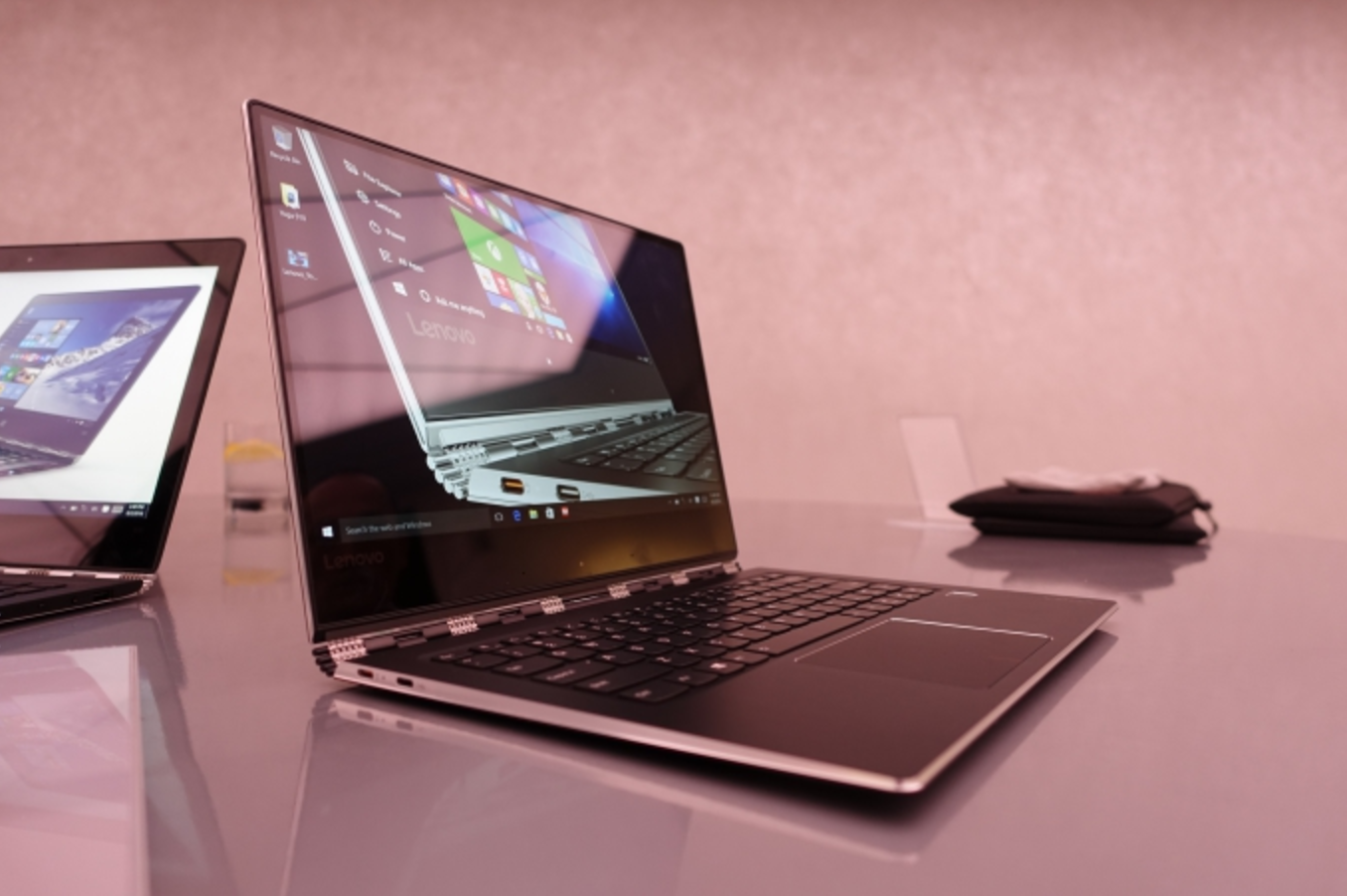 On the exterior, it doesn't look like a lot has changed between last year's and this year's Yoga models—both generations feature a thin and light design, aluminum unibody construction, and that recognizable watchband hinge. However, once you open the lid of the Yoga 910, you'll immediately be struck with the bezel-less design. There's a lot to love with the Yoga 910's bright, bezel-less screen. Lenovo is, for the first time in the line offering a 4K IPS screen option along with a FHD configuration, all in an attractive package that's thinner and significantly cheaper than the new MacBook Pro. —Chuong Nguyen
4. HP Chromebook 13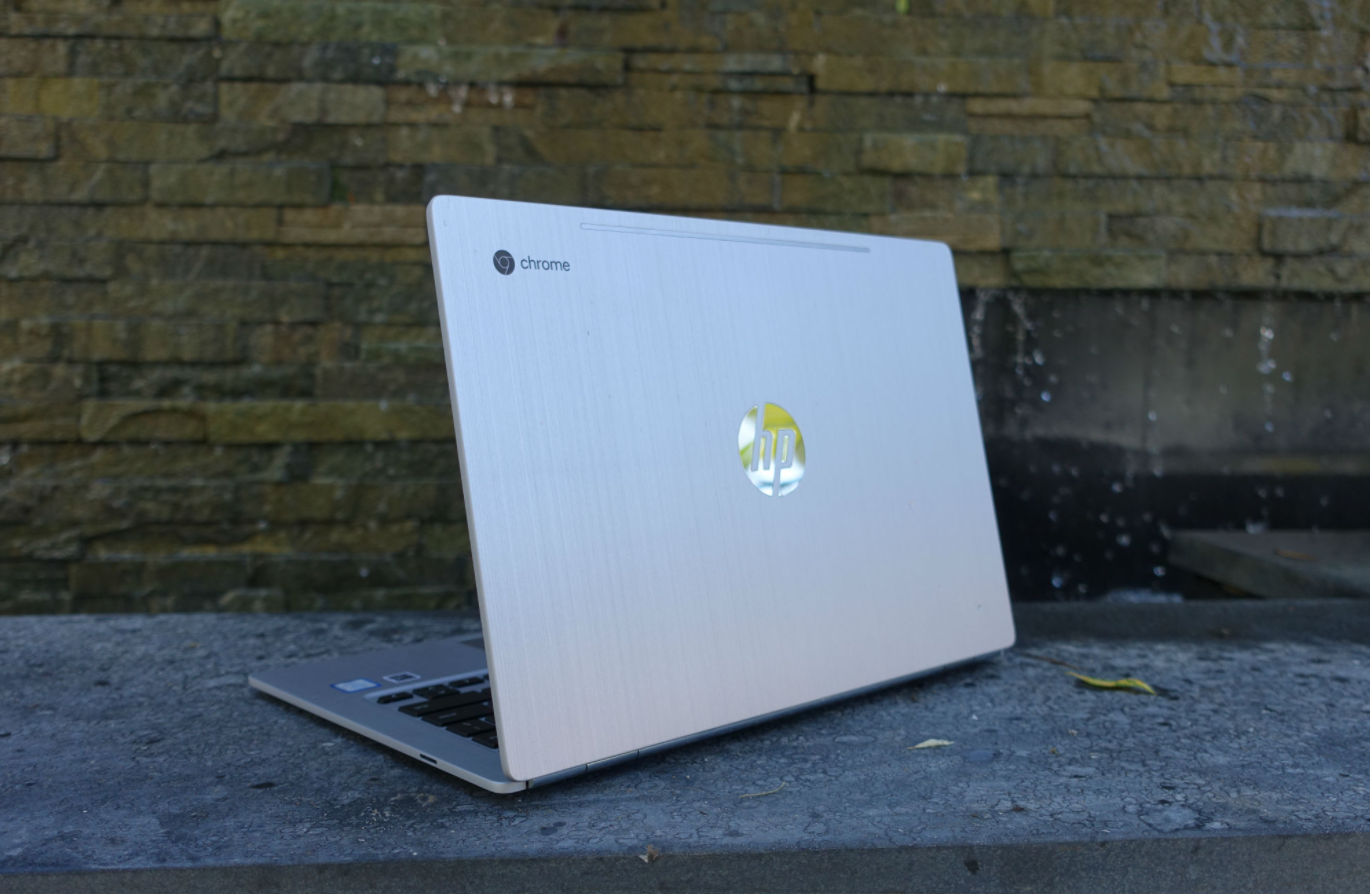 With a build quality that rivals the $1,299 MacBook, the HP Chromebook 13 manages to beat Apple's laptop in many ways while coming in at a $499 starting price. Compared to the MacBook, you'll find more ports, a higher resolution display, and a more usable keyboard on the HP Chromebook 13 in a package with a similar all-metal build quality. For Chromebooks on the higher end of the price scale, the HP Chromebook 13 just might be the new standard. Did we mention that this thing is even thinner than the MacBook?—CN
3. HP Spectre x360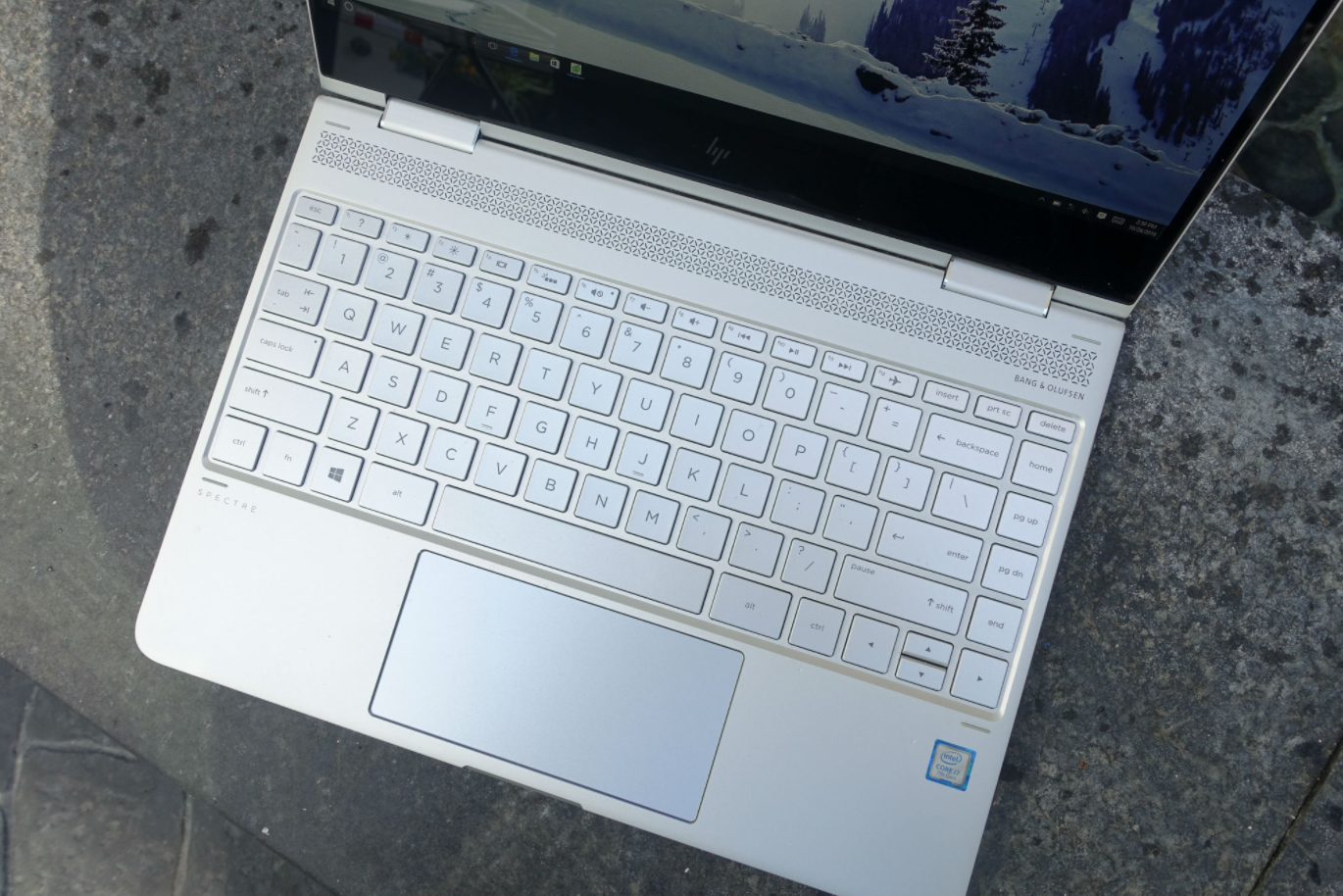 While the Surface Book retains its place as an aspirational convertible notebook in Microsoft's Windows ecosystem, delivering enticing features to creative professionals, HP's Spectre x360 is a notebook built for everyday consumers. Sure, the device lacks some of the glitzier features of its more expensive rival—like a detachable display and pen support for note-taking—but the Spectre more than makes up for it with an affordable price tag, compact footprint, long battery life and fast performance.
The refinements on this year's model shows HP's maturity as a company. The Spectre ships with the company's new logo on the lid, and HP clearly listened to its customers to include only features that are relevant to a majority of its user base, stripping away unneeded extras that would have otherwise contributed to a higher price tag. If you choose the Spectre x360, you won't get the highest resolution display, but HP's no-frills approach produced one of the best and beautifully designed all-around convertibles at an affordable starting price.—CN
2. MacBook Pro w/ Touch Bar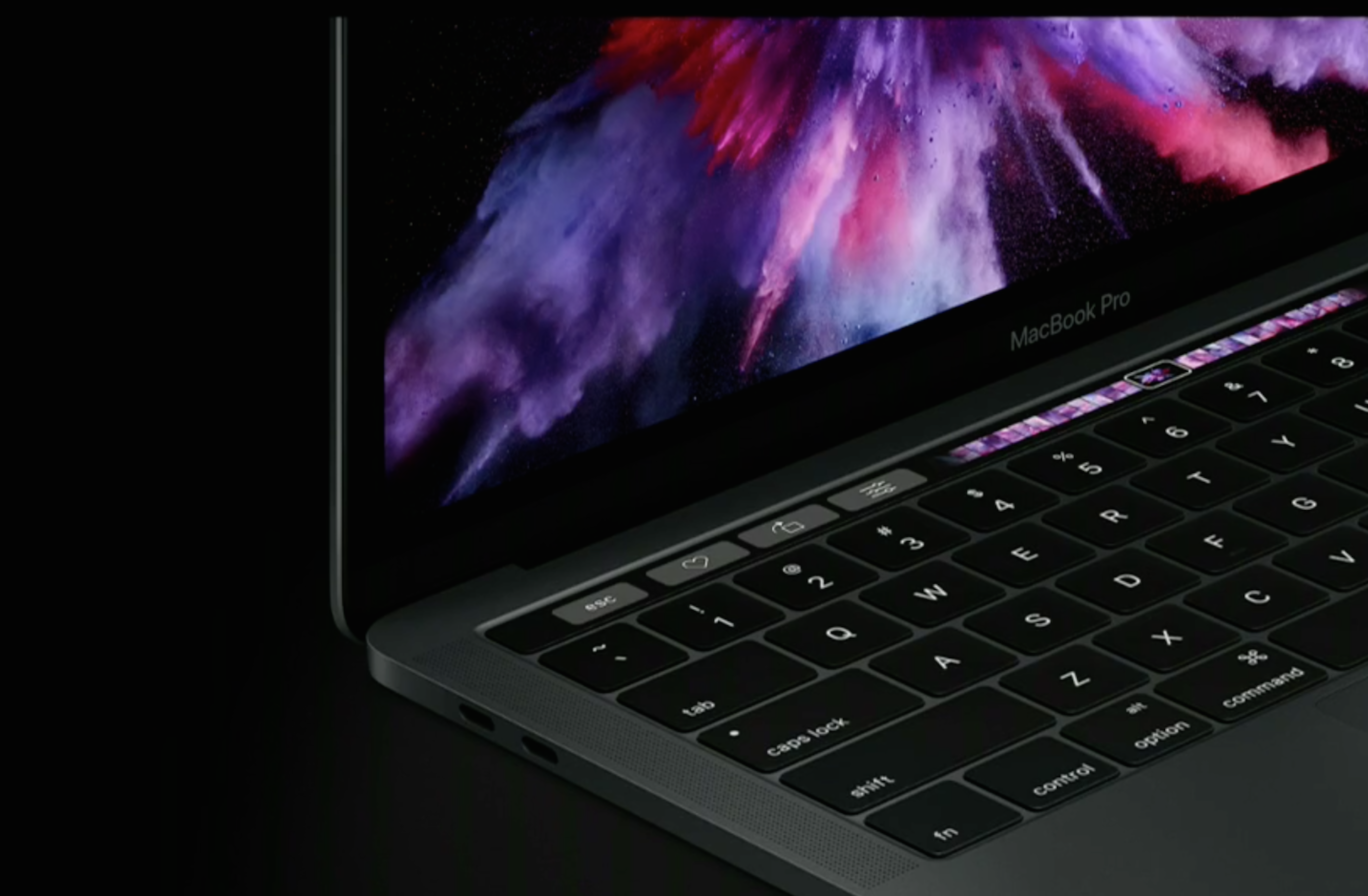 Some will no doubt scoff at seeing the new MacBook Pro this high up on the list. How dare Apple increase the price on a "pro" product without giving the proper performance upgrade? Don't even get started on the port offerings here. All legitimate complaints. However, I'd be lying if I didn't thoroughly express what an excellent product experience you're getting with the new MacBook Pro. The design marries the hardware/software duality in a way that only a company like Apple has ever really been able to do. Do I wish it still had MagSafe power and a significant performance boost? Do I wish this thing was a little cheaper? You bet. Is the Touch Bar undoubtedly one of the coolest things Apple has made in years. Yup.—LL
1. Dell XPS 13 (Kaby Lake)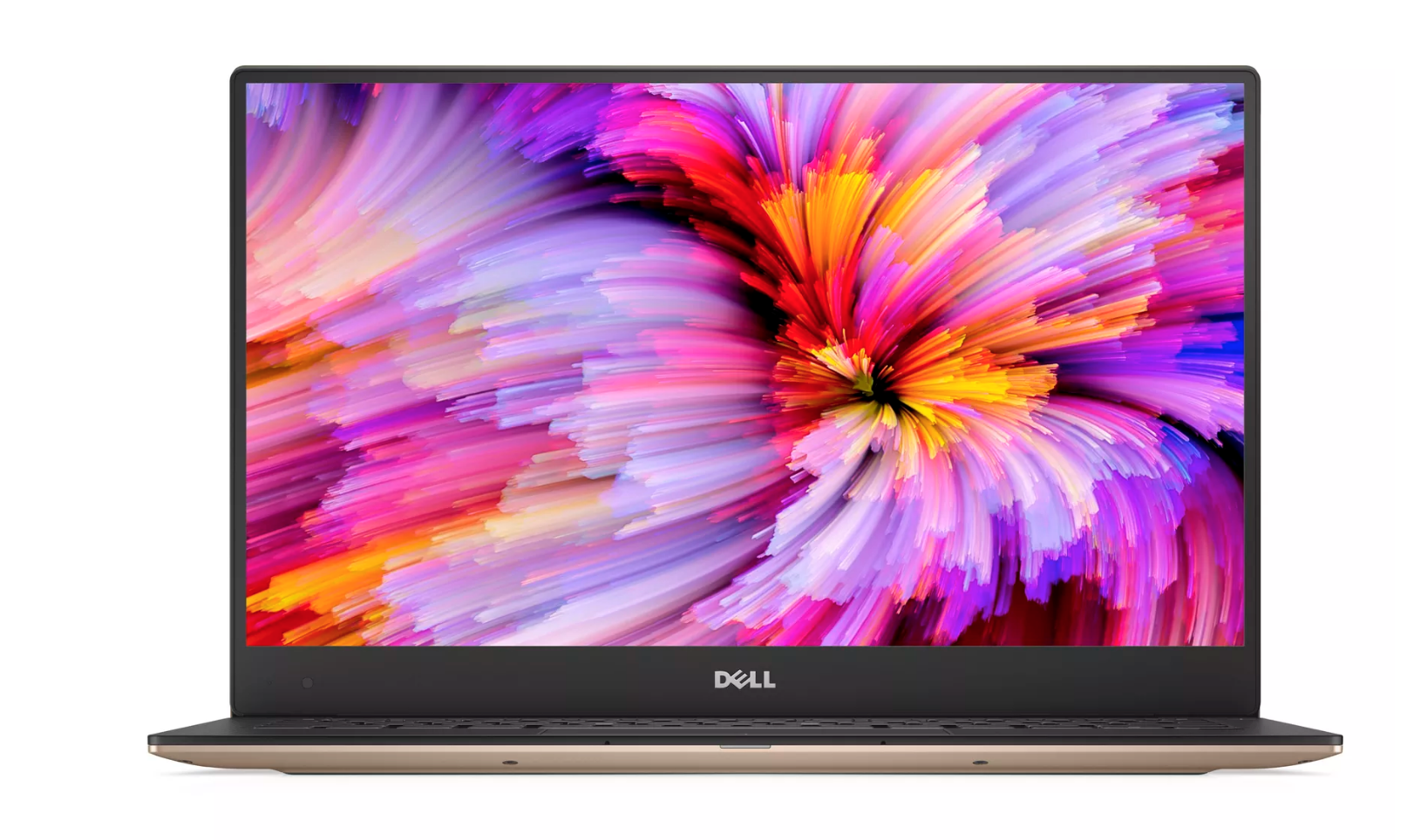 For the last couple of years now, the Dell XPS 13 has consistently taken our number one spot on this list. The design alone is breathtaking with its near-zero bezels, small footprint, and sleek profile. Instead of redesigning the XPS 13 from scratch this year, Dell took a page from Apple's playbook: a performance boost along with a "rose gold" color option. The overall product might not be quite as cutting edge in terms of design and new tech as something like the new MacBook Pro, but as for a beautiful Ultrabook that has not a single ounce of compromise, the new Dell XPS 13 is the laptop you want.