Look out Chromebooks: Lenovo's Miix 320 Is a $199 Windows 10 Laptop That Doesn't Suck
Tech
News
Laptop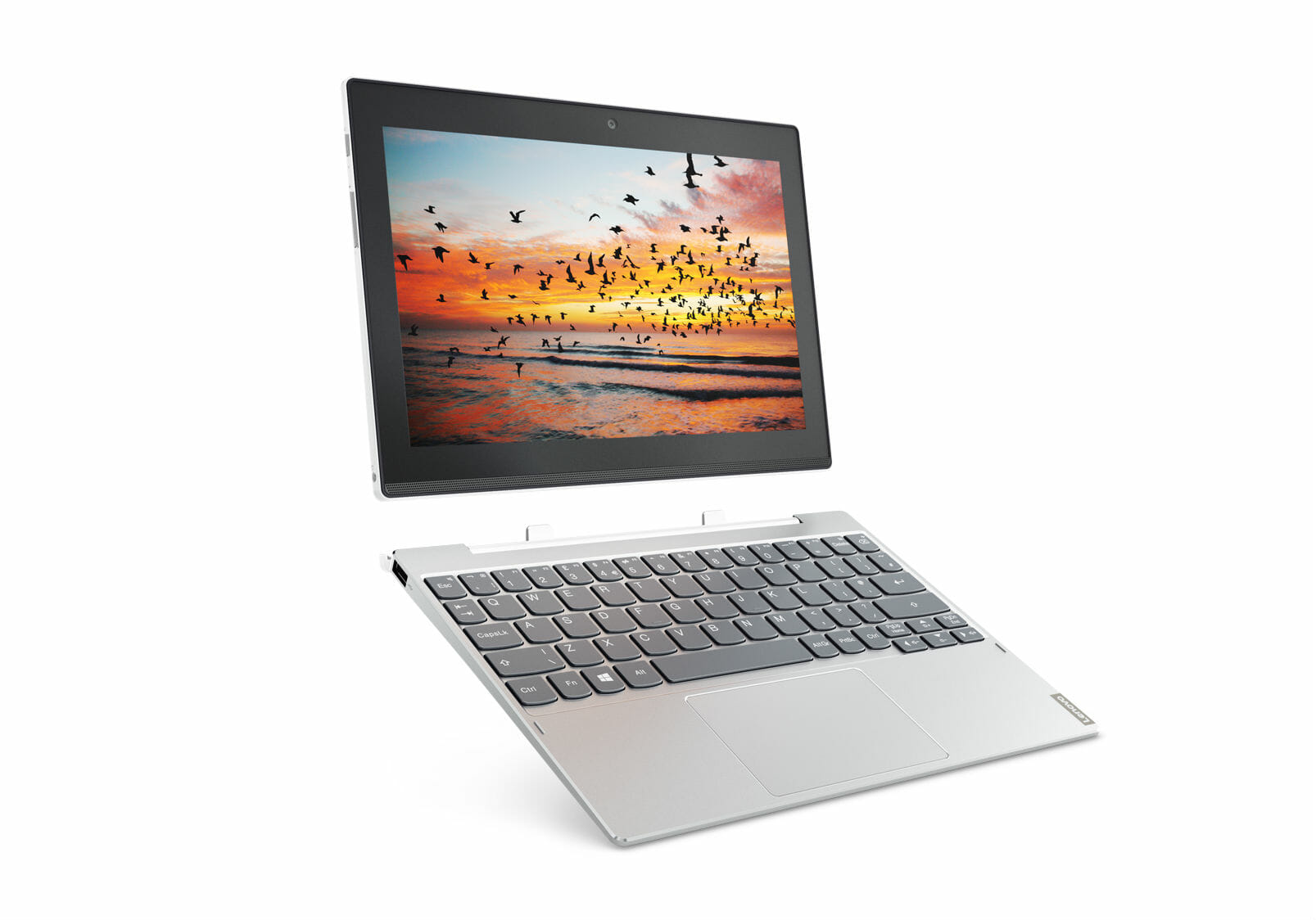 For those that don't need as much power as the Yoga series, Lenovo's Miix 320 slots in as a great alternative to Microsoft's now discontinued entry level Surface 3 convertible. Rather than a convertible hinge design, the Miix 320 keeps it simple with a detachable form factor, allowing you to remove the keyboard if you want to go with a tablet-only experience.
The Miix 320 comes with a 10.1-inch 1,920 × 1,200-pixel display. Like the Surface 3, it can also be configured with optional LTE connectivity, for moments when you need to access the Internet while away from a WiFi hotspot.
To keep pricing low—the device starts at just $199—the Miix 320 uses Intel's more power efficient Atom X5 processor and not the mainstream Core i series. It has 4GB DDR3L RAM and up to 128GB eMMC storage.
The WiFi model will be available starting April, and the LTE-equipped Miix 320 comes out in July. We'll have to wait until we get our hands on it, but Lenovo might have a serious Chromebook-competitor on its hands this year.
Lenovo is also updating its tablet series, and the Yoga Tab 4 essentially succeeds the Yoga Tab 3 Pro that we reviewed previously. The Tab 4 comes in a number of configurations as well as optional accessories for expandability.
With up to 12 hours of stated battery life, the Tab 4 is available in the following configurations: Yoga Tab 4 8 ($109) with an 8-inch HD display, Yoga Tab 4 10 ($149) with a 10-inch HD display, Yoga Tab 4 8 Plus ($199) and Yoga Tab 4 10 Plus ($249). The Plus model comes with a dual-glass design, utilizing glass for the front screen and also for the rear, similar to what Apple did with the iPhone 4 design.
To make room for the accessory add-ons, this year's Tab 4 does away with the barrel hinge and the integrated kickstand. Here, you'll find a more traditional rectangular slab design. The non-Plus model uses Qualcomm's MSM8917 quad-core processor, while the Plus model uses a Snapdragon 625 CPU with an octa-core chip architecture. All configurations run Android 7.0 Nougat and comes with dual Dolby Atmos-tuned speakers.
Like the iPad Pro, the Productivity Pack for the 10-inch models come with a Bluetooth keyboard and a folio case design that allows you to add a more ergonomic typing experience when you need to write more. A Kids Pack comes with 3M scratch protectors for the display and a rubber bumper that's shock resistant.
Another differentiator between the Plus and non-Plus Tab 4 model is that the more premium Plus variants come with a built-in fingerprint scanner. All models can be configured with either WiFi or WiFi and LTE for connectivity. While the screen resolution on all four variants is capped at FHD, the good news is that pricing is really affordable across the board, provided that you don't need a 2K or 4K display option.
All four models will be available starting in May.