While you may be looking forward to binge eating this holiday season, HP has gone in the opposite direction. This year's Spectre x360, available beginning today, was forced on a strict diet, and the Windows 10 convertible is now slimmer in all dimensions.
In terms of performance, the biggest upgrade to the Spectre this year is the inclusion of Intel's latest Kaby Lake processors, and the laptop can be configured with a 7th Generation Core i5 or i7 CPU. But the biggest change to Spectre isn't just under the covers.
Even though this year's model comes with a 13.3-inch FHD touchscreen display, the Spectre x360 occupies a smaller footprint when compared to other laptops in this category. This is achieved largely by nearly eliminating the side bezels on the display.
Compared to 2015's model, this year's Spectre x360 also sheds the pounds, going from 3.2 pounds to just 2.85 pounds. And despite being 2.1mm thinner, this year's model doesn't compromise on battery life. HP executives informed me that the Spectre x360 comes with 15 hours of battery life, and thanks to fast USB-C charging, the laptop can regain up to 90% of its charge in as little as 90 minutes.
Better Audio
In listening to user feedback from owners of last year's model, HP discovered that the two bottom-firing speakers were great in laptop mode, but sound output was muffled when used in tablet mode. To remedy this flaw, the 2016 model comes with two extra speakers on top, which will provide great sound no matter how you use the device.
The speakers are also tuned by B&O and works well for video calls with the FHD resolution webcam, according to HP reps.
Connectivity
With its slimmed down size, HP also dropped some legacy ports as it moves towards the USB-C standard. Gone on this year's model is an HDMI port, but you can still output video from the Spectre x360 to a larger screen with a USB-C cable or USB-C to HDMI adapter. This year's model comes with two USB-C ports with Thunderbolt support, one USB Type-A port for legacy peripherals and up to 1TB SSD for storage along with 16GB RAM.
HP will offer a base Core i5 model starting at $1,049 today through its website, and Best Buy will begin carrying a Core i7 model with 8GB memory and 256GB SSD storage at the end of the month for $1,159. A configuration with a Core i7 Kaby Lake processor, 16GB RAM and a 512GB SSD drive will retail for $1,299. HP did not provide pricing for the 1TB model.
Envy Notebook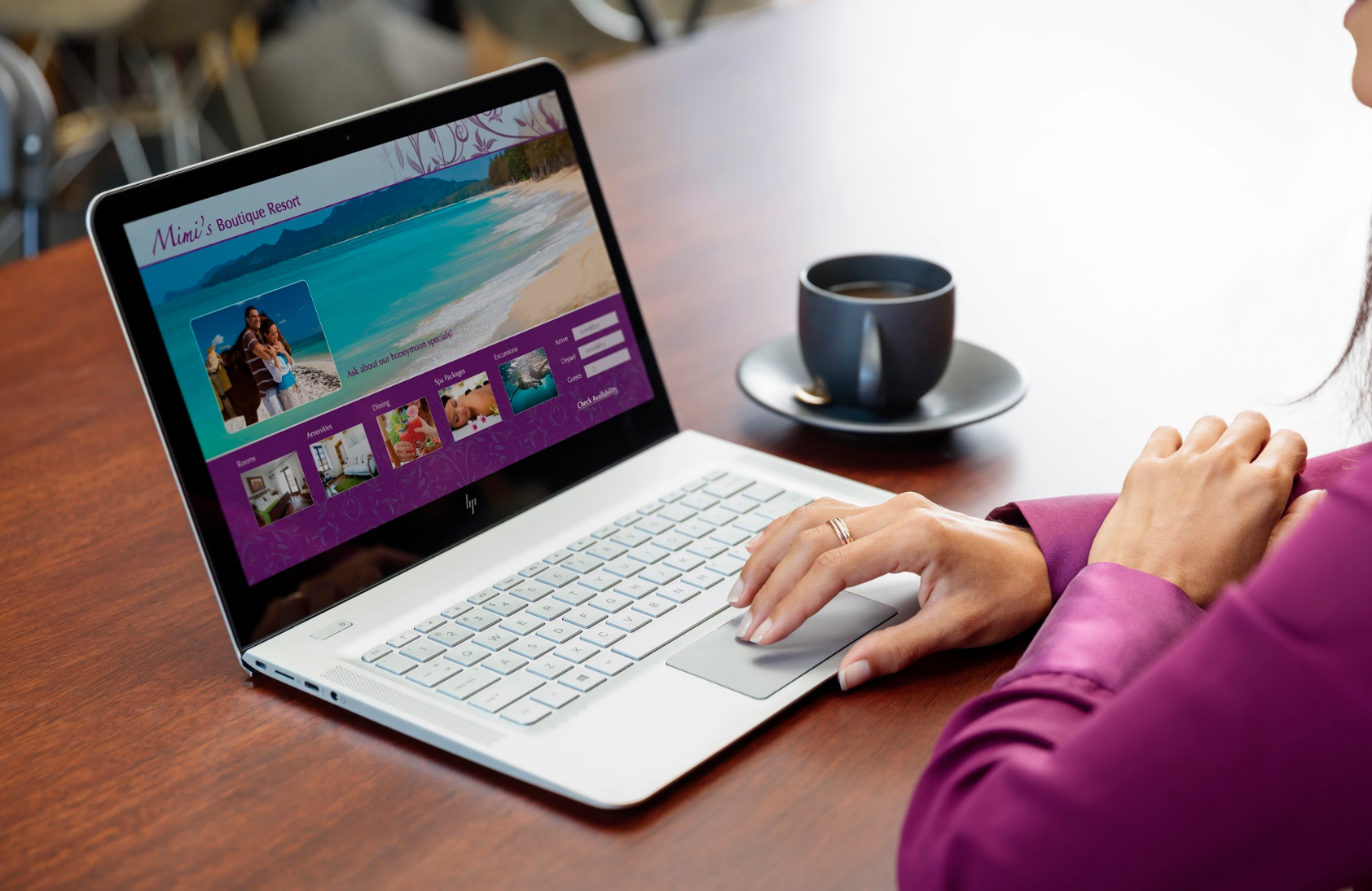 If you don't need the convertible form factor and prefer a standard laptop, HP's also refreshed its Envy notebook with a slimmer design, lighter form factor and an update to Intel's 7th Generation Kaby Lake processors.
Like its more premium Spectre cousin, this year's Envy notebook comes with a premium all-metal construction. The Envy is clad in aluminum, and HP says that the bottom plate is constructed from magnesium for durability. The Envy laptop comes in at 13.94mm thick and starts at 3.15 pounds.
You can opt for either a non-touch or a touchscreen model in the Envy line, with both models topping out with 13.3-inch FHD resolution displays.
"No Compromise" Design
Despite going slim, the Envy notebook takes a cue from the Spectre line and comes with a no-compromise design. HP reps said that the company opted not to skimp on performance, going with Intel's mainstream Core i series CPU rather than the more power conservative Core M processor. Yet, even with that decision, the Envy 13 should be able to last for 14 hours on a single charge, according to HP's ratings, which is up from just 10 hours last year.
With all that power, HP used design to keep things cool. Along with a hyperbaric cooling design, the lift hinge helps with airflow in addition to providing a comfortable typing experience.
Along with a Core i5 or Core i7 processor, users can configure the Envy with up to 16GB of RAM. The Envy notebook comes with a 256GB PCIe NVMe M.2 solid state drive, Bang & Olufsen tuned speakers and a full keyboard. The Envy laptop supports more legacy ports than its thinner Spectre sibling, including two USB 3.0 ports, a single USB-C port, HDMI port, micro SD card reader.
Along with the two laptops, HP also announced a new Envy 27 Display, which comes with a 27-inch 4K IPS panel and extremely thin bezels on the top and sides, and a new Envy all-in-one desktop.
HP was able to make the Envy AiO extremely thin by moving the PC component of the system to the base, so the 27-inch QHD monitor portion is sleek. The AiO is powered by a quad-core 6th Generation Intel Core i7 processor, and HP also includes discrete NVIDIA GeForce GTX950M graphics for added performance when the AiO is used for gaming or creative work.
Up top, a retractable webcam helps to ensure that your privacy is protected when you're not using the camera for video calls.
Pricing for the Envy notebook starts at $849, and the Envy All-in-One 27 will start at $1,299. Both products will become available this month, while the 27-inch Envy Display will be available beginning December 4. The Envy 27 Display starts at $499, and US models will come with a USB-C port for less desktop clutter.