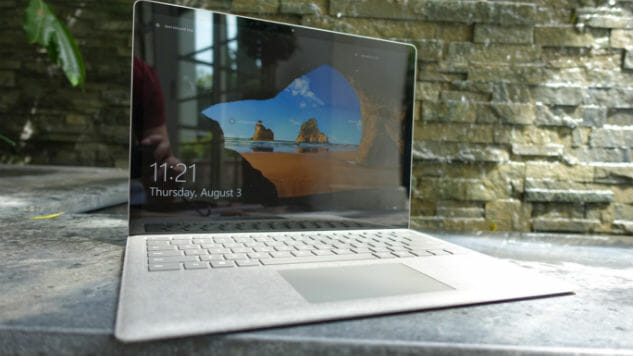 Unlike smartphones, which are often subsidized through two-year contracts and monthly payments, laptops are often purchased with price in mind. Not only are laptops often purchased in cash up-front, they also range in price from anywhere between $199 Chromebooks to multiple thousands of dollars for high-end machines. In other words, there are a wide range of choices in front of consumers when they go to purchase a new laptop.
A laptop at a thousand bucks sits right in the middle of the road, and is around where a lot of buyers will be looking. These aren't the most extravagant laptops with all the bells and whistles—nor are they cutting edge in terms of specs. However, these are extremely functional laptops that will be able to handle a lot of the daily tasks you throw at them. If you're a gamer looking to push demanding graphics or are doing a lot of video editing, you may want to put some extra cash on the table. But for most people, there's no reason to spend much more than $1000 on a laptop.
If you're looking for a capable laptop under a thousand bucks, here are five to check out:
5. HP Chromebook 13
Not only does the HP Chromebook 13 look stunning, its performance shows that at $499, the laptop can go toe-to-toe with $1,000 Ultrabooks and still hold its own. HP defied expectations by delivering a premium notebook with solid performance at a price point that no one else is able to match.
With a build quality that rivals the $1299 MacBook, the Chromebook 13 manages to beat Apple's laptop in many ways while coming in at a $499 starting price. Compared to the MacBook, you'll find more ports, a higher resolution display and a more usable keyboard on the Chromebook 13 in a package with a similar all-metal build quality. For Chromebooks on the higher end of the price scale, the HP Chromebook 13 just might be the new standard.—Chuong Nguyen
4. Asus ZenBook UX305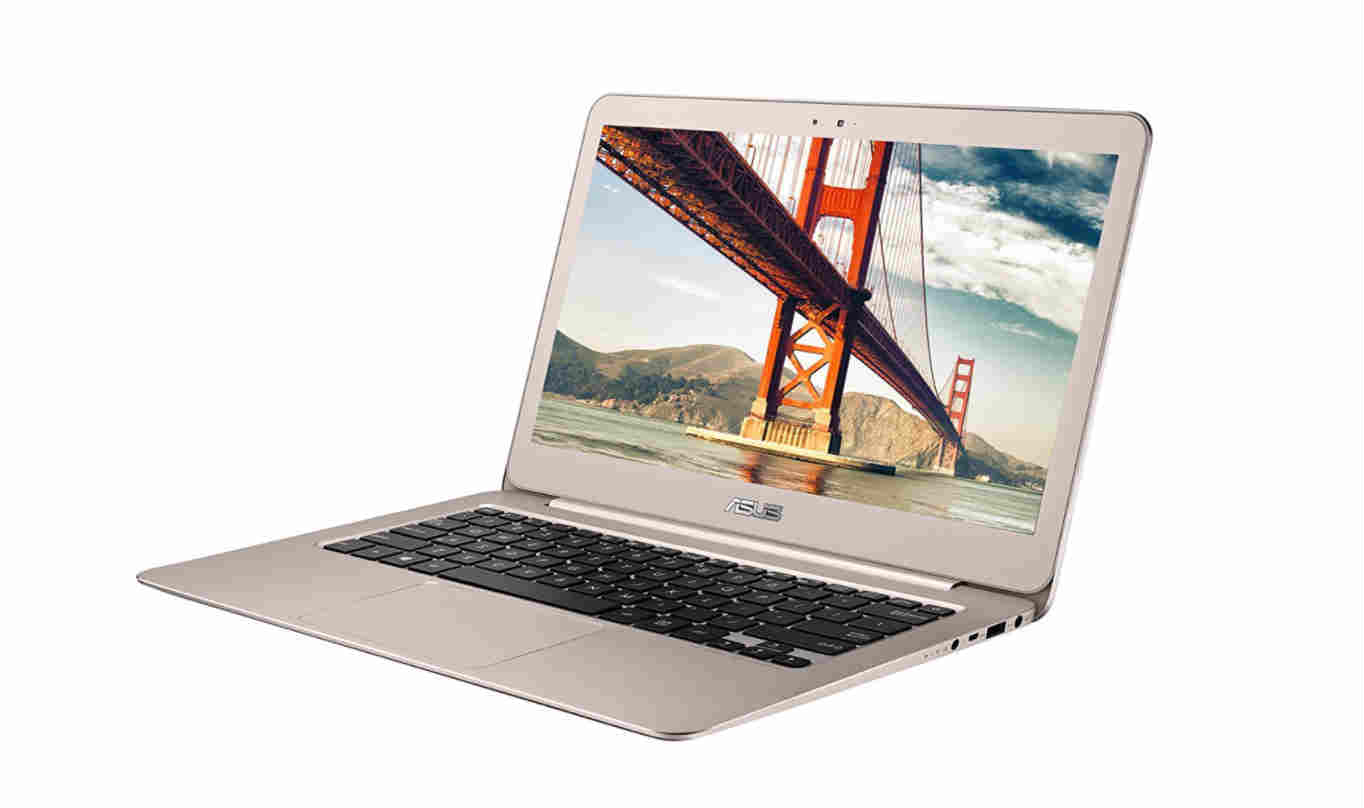 Here's what you've been waiting for: the powerful Ultrabook that won't break the bank without any compromises whatsoever. Well—that fantasy product might not really exist, but the Asus ZenBook UX205 gets pretty close.
This extremely thin, beautiful laptop competes closely with other smaller Ultrabooks, but does it at $699 price point, which is just about as cheap a flagship ultrabook as you'll find anywhere. It's got some great features, such as the Skylake Core M processor, an all-aluminum body, and a touchscreen 1080p display. With the absence of an updated MacBook Air on the market and the dominance of a lot of +$1000 Ultrabooks out there, the ZenBook UX305 just might be your best bet for a midrange Ultrabook at an affordable price.—Luke Larsen
3. MacBook Air
Photo by mama mia / Shutterstock.
I was convinced toward the end of last year that we'd never get an update to the MacBook Air. It was an entry-level laptop that was known for its wedge design and thin body (at the time). However, it had been years since Apple had mentioned anything about the Air—and the company was already making laptops that were thinner than it.
The problem for Apple was that at $999, the Air was (and still is) the cheapest way to get a MacBook. Apple did the unexpected this year when it acknowledged how well the MacBook Air was still selling and gave it a processor bump. So while it's not as fast or flashy as Apple's other MacBooks, it's still the most affordable way to get into the MacBook game.—LL
2. Surface Laptop
In many ways, the Surface Laptop is Microsoft's version of the MacBook Pro. It's built from the ground-up by Microsoft and therefore feels like a product that fulfills a unique vision. The Surface Laptop looks very similar to the excellent Surface Pro and is one of the most beautiful laptops out there. It doesn't quite have the performance punch that a fully-loaded MacBook Pro has, but it comes comes at a comparably discounted price at just $999.
It should be noted that the Surface Laptop comes loaded up with something called Windows 10 S, which has limited functionality in terms of what software you can use on it. However, you can easily upgrade to the full version of Windows 10.—LL
1. Dell XPS 13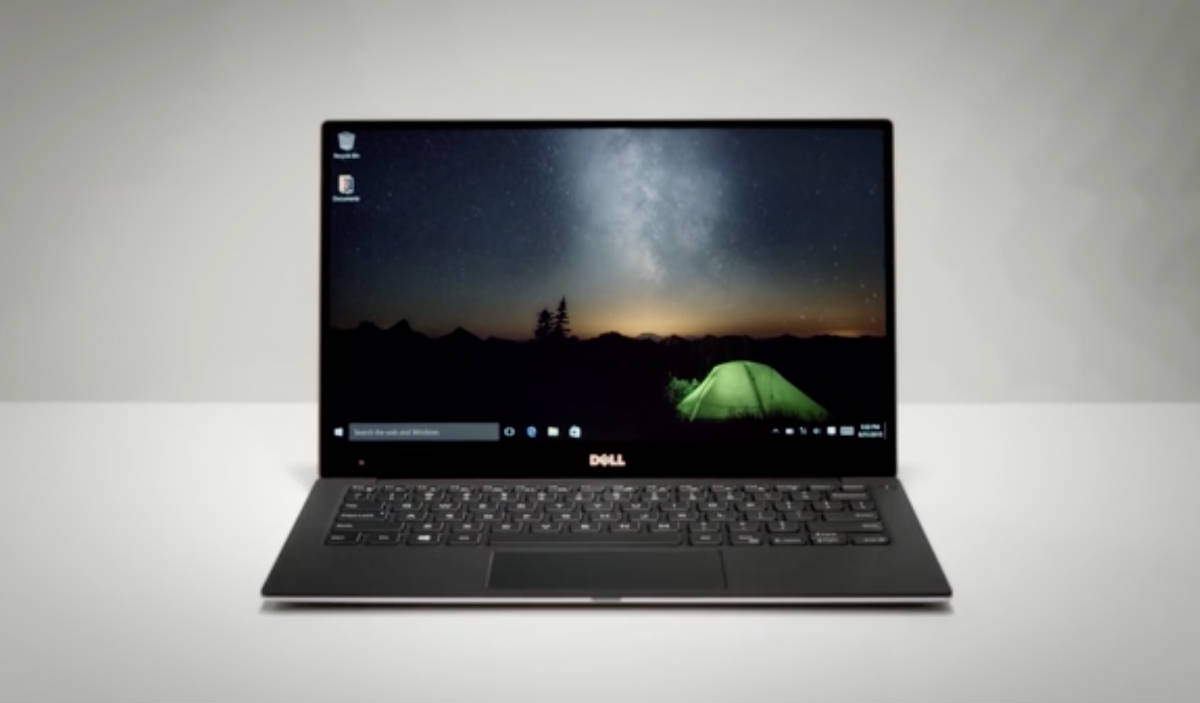 The Dell XPS laptops find themselves at the top of a lot of our laptop-related lists—and for good reason. All versions of the XPS 13 feature the same cutting-edge design and incredible bezel-less display, which still has yet to be challenged. The truly surprising thing though is that Dell has managed to price a configuration well below the $1000 mark.
The most expensive configuration of the XPS 13 goes up to $1679 and features things like a QuadHD touch screen, 16GB of RAM and a 256 solid state hard drive—many of which are not included on the entry-level $799 version.
While this $799 configuration is the 2016 version (not the updated 2017 version with 8th gen. Core i7 processors), it's still an incredibly enviable laptop, especially at that price point. If you don't necessarily need the highest specs to get your work done, the $799 XPS 13 is simply the best laptop you can buy for under $1000.—LL