The beta program for OS X Yosemite that was announced earlier this year at WWDC will be available for download tomorrow. It's free to try out and is open to the public at large, not just developers. And while it's still just a beta, there are some really cool features that make it worth trying out.
As a quick warning, know that this Yosemite is still in beta and will no doubt still have some kinks to work out. As with any beta software, it's important to be aware that not all the rest of your software will work without a hitch. But if you're willing to take the dive, here are the five coolest features to look out for in Yosemite:
1. Big Visual Update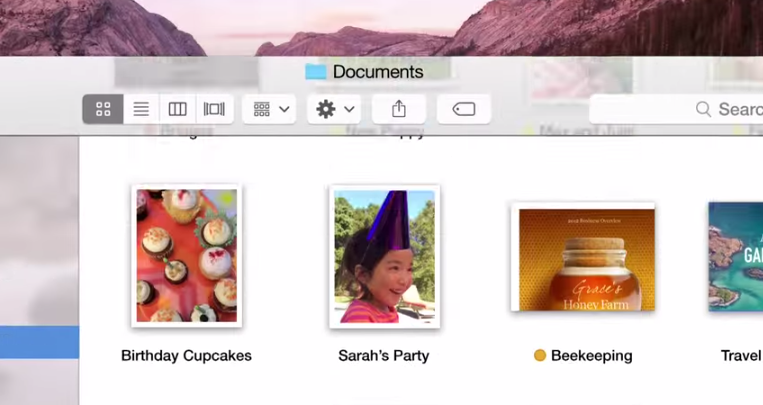 The look of OS X has remained fairly untampered with over its many years of iteration. OS X Yosemite looks to change all that, successfully bringing it into the age of flat design and iOS 7-inspired translucency. That means new icons, new fonts, subtler buttons, and a lot more white space. Overall, we are really happy Yosemite's update to OS X. It's fresh, modern, and consistent with iOS—but without giving up what makes it different. It's a stark change from OS X's past, but not nearly as extreme as iOS 7 was.
2. New Notification Center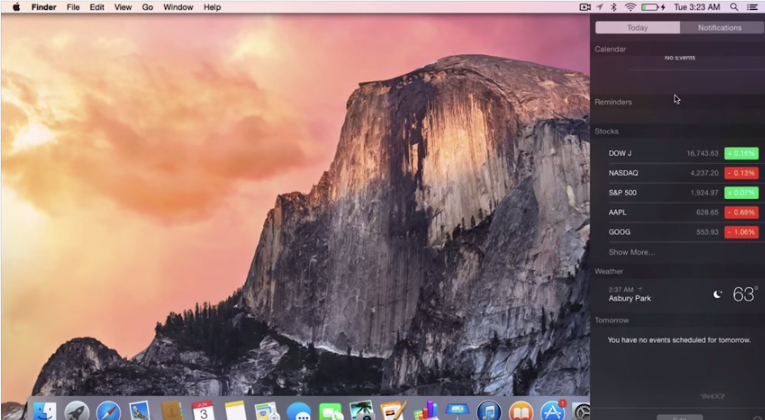 Notifications have always been a hard feature for Apple to get right, whether on the Mac or the iPhone. However, the new Notification Center in Yosemite looks like a huge improvement over anything it offered in the past. Messages and tweets can be be replied to right from Notification Center or the dropdown alert, which is really handy. It even includes third party widgets and a "Today" view, which turns out to be really helpful to have on your workstation.
3. Spotlight Update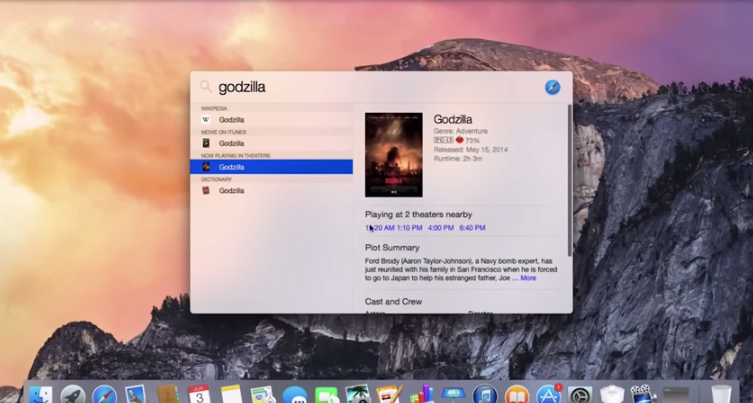 Easy access to Apple's unified search has always been a big feature of OS X. But now, Spotlight is even more helpful. Not only can it be opened from anywhere in its own window, but now it will even include web searches in your results. You'll get Wikipedia pages, restaurant listings, and movie showtimes right in the application. It's not quite Siri for Mac, but it's one step closer.
4. Continuity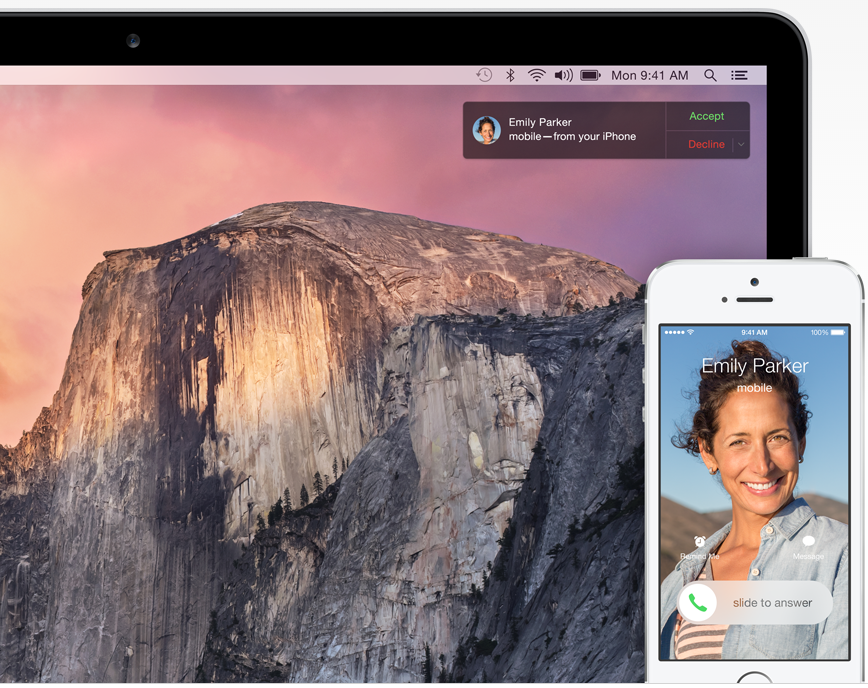 Continuity is one of the biggest features of Yosemite—and unfortunately, it won't be useable until the release of iOS 8 later this fall. The feature lets Mac users make phone calls and sync of their apps wirelessly, which is something we've all been wanting for a long time. We won't be able to use the feature until later, but it's sure to make a big impact in Apple's long process of making iOS and OS X work together better.
5. Updates to Mail, Calendar, and Safari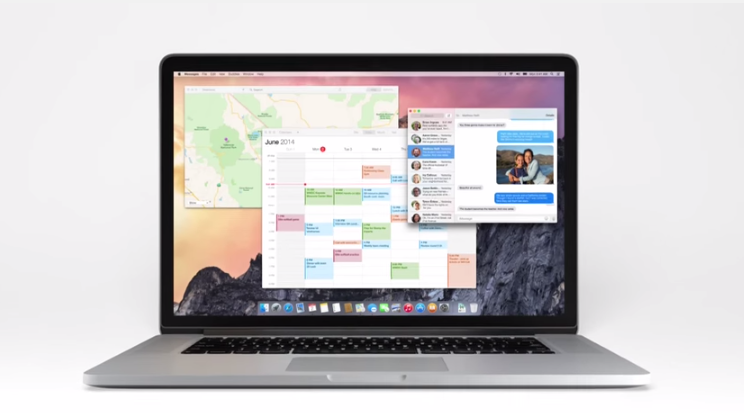 Last but not least, each of Apple's proprietary apps are also getting updates in Yosemite. In addition to the big visual updates as mentioned above, each include some nice new touches to functionality as well. Calendar has a new daily view which, for the first time, is really clean and useful—meanwhile, Mail now uses iCloud for big attachments and lets you painlessly mark up received attachments right in the application. Lastly, Safari now looks a lot more like Safari for iOS and finally integrates tabs from your iOS devices right on your Mac. A lot of these updates that finally catch Apple's native apps up to the versatility of Google's web apps.