So your Tinder date turned out to be the real deal, but there's just one thing you missed: while your photos show you hiking the Appalachian Trail and trying parkour, she's frequenting art galleries and restaurant openings. She sips mountainside yerba mate post-climb; he swills cocktails at the trendiest new bars. You sweat; she sashays. He has a collection of skinny jeans; you have an assortment of climbing shoes.
The warm fuzzy glow of a new relationship tends to obscure differences. Once you start to travel together, however, those spectrum-spanning interests come into the spotlight. How can you vacation without clashing? Only with careful planning. Here are some options for both hardcore adventurers and low-impact city folks—so you can bond over the great outdoors, and then go all-out X Games while your honey relaxes at the spa.
1. Rock Climbing ? Hiking
Yosemite National Park, California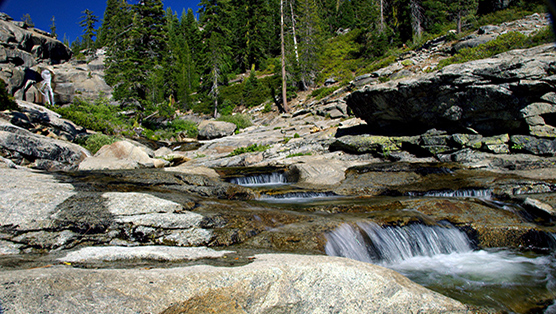 Chilnualna Falls Photo via Flickr/Jayson
One rock climber Mecca, Yosemite, also offers hiking trails amidst the stunning scenery that inspired naturalist John Muir. For a quiet climb, scale the West Ridge of Mount Conness. It's fairly easy, so you might be able to talk your adventure-averse girlfriend into trying it. Not happening? For a still thrilling and scenic hike, go the Chilnualna Falls route. Both spots are accessible from the charming Blackberry Inn Bed & Breakfast, surrounded by the Stanislaus National Forest.
2. Whitewater Rafting ? Stand-up Paddleboarding
Chattanooga, Tennessee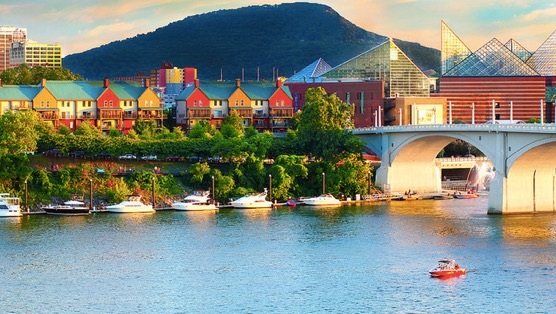 Tennessee River Photo via Flickr/Andrew Steele
While Tennessee's Ocoee River offers top-notch whitewater rafting, you can stay in the heart of Chattanooga and enjoy a more laid-back experience on the water: L2 Outside, right by the city's famed Aquarium, rents stand-up paddleboarding gear for nice, slow paddle down the Tennessee River. Stop by Rembrandt's Coffee House to reward yourself and your worn-out boyfriend with a cafe au lait and a cookie in a romantically European setting.
3. Kiteboarding ? Surfing
The Outer Banks, North Carolina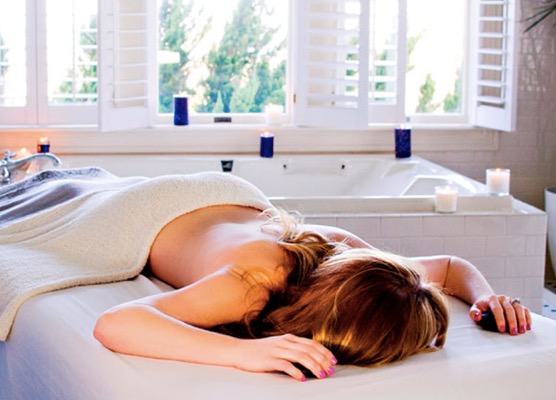 The Spa at Sanderling Resort Photo from Sanderling Resort
As a bastion for kiteboarding and windsurfing, the Outer Banks calls out to water-sports enthusiasts, but you don't need to know how to do a front roll to get on the water. Stay at Sanderling Resort, adjacent to both Currituck Sound and Duck Pier—ideal for learned kiteboarders and new surfers, respectively. After your special someone falls off the board more times than you can count, treat them to a deep-tissue massage as a thanks-for-trying.
4. Skydiving ? Hot-Air Balloon
Snohomish County, Washington
If you like your adrenaline served straight up, skydive in Snohomish, famed for its aviation-based activities and breathtaking vistas. Once you're done terrifying your loved one, take it easy with a sunset hot air balloon flight (see photo at the top of the page) from Airial Balloon Company. Splurge and stay at boutique hotel (and former mariners' lodge) Palladian in Seattle's hip Belltown neighborhood — the metropolis is only 30 minutes from Snohomish County.
5. Skiing ? Snowshoeing
Manchester Village, Vermont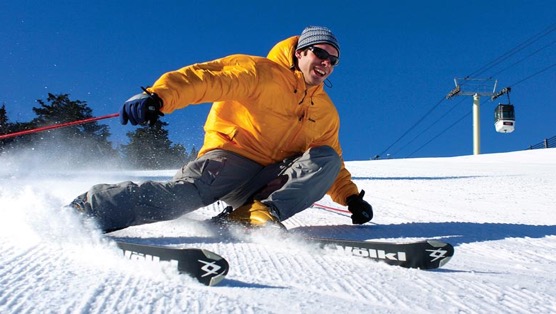 Skiing in Vermont Photo from Equinox Resort
To get your wintry fix, solo downhill ski from Bromley or snowshoe through wooded preservation trails as a couple from the luxe homebase of Equinox Resort, established in 1769 and replete with restaurants, spa treatments, and golf. Warmer months give you access to the Mount Equinox Skyline Drive, a winding road lined with lookouts perfect for parking and getting your teenage makeout on.
Alison is, depending on the moment: Atlantan. Bohemian. Flexitarian. Amateur comedienne.