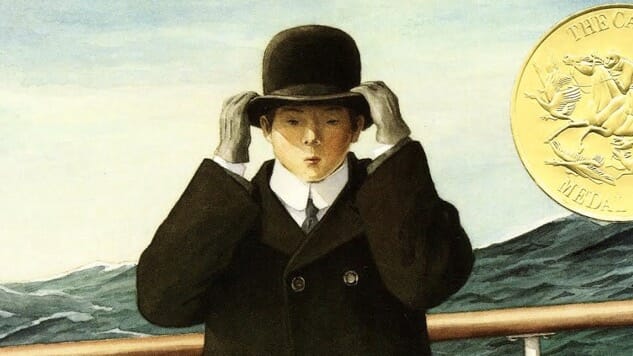 Parents, teachers, or anyone who has spent ample time with children can quickly appreciate how malleable they are. Under our nourishing (or negligent) care as guardians, they consequently grow up to become saints, monsters or something in between.
Which is what it's so important for us as adults to not only lead by example, but to teach these younglings good principles. Obviously the study of art, science and humanities can have a positive impact. But so will travel, which is "fatal to prejudice, bigotry, and narrow-mindedness," according to Mark Twain.
Need a little help inoculating them? Try these—they're some of the best picture books I know to instill a sense of wanderlust, adventure and understanding in our children.
The Snail and The Whale
"This is the tale of a tiny snail and a great big, gray-blue humpback whale," writes picture book extraordinaire Julia Donaldson. More specifically, The Snail and The Whale is about an itchy footed mollusk's desire to leave home and see far-away islands, underwater caves and storm-filled skies, this despite the other snails' counsel to, "Be quiet! Don't wiggle! Sit still! Stay put!" With the whale as her ride and Axel Sheffler as illustrator, this book is undeniably charming. Read also: Donaldson's and Scheffler's The Gruffalo and Room on the Broom.
Grandfather's Journey
Written and illustrated by Allen Say, this deeply personal and award-winning book is about one man's love for two countries and his constant desire to be in both at the same time. Not only will it teach your child about what makes a home a home, but it will help them see the good in different places. "The more he traveled, the more he longed to see new places," Say writes of his grandfather. "The funny thing is, the moment I am in one country, I am homesick for the other," he says of his own American and Japanese experience.
Beautiful Oops
It's okay to make mistakes. Unfortunately, fear of mistakes keeps many adults from worthwhile endeavors, travel very much included. To counter this, author and illustrator Barney Saltzberg shows clumsy kids and grown-ups alike how mistakes such as spills, tears, stains and detours can turn into something wonderful. Not only are mistakes human nature and the way we learn, Saltzberg reminds us, but they're usually the beginning to bigger and better things.
The Kids' Travel Book
Consider this the junior edition of my favorite travel book. Published by Lonely Planet and featuring "mind-blowing stuff on every country in the world," The Kids' Travel Book tours the world's 200 countries, one dedicated page at a time. Because these are kids we're talking about, there's lots of illustrations here to appease their tastes. And the book is loaded with iconic trivia and landmarks to help orient children with the world and cultures around them.
Oh, The Places You'll Go!
Although a popular and deserving book for many graduating students, this Dr. Seuss classic arguably addresses overcoming setbacks and failed plans more than it does a desire to see the world. It remains an adventurous, profound, and beloved read, however.
Off the Grid columnist Blake Snow writes epic stories for fancy publications and Fortune 500 companies. Follow him on Twitter.