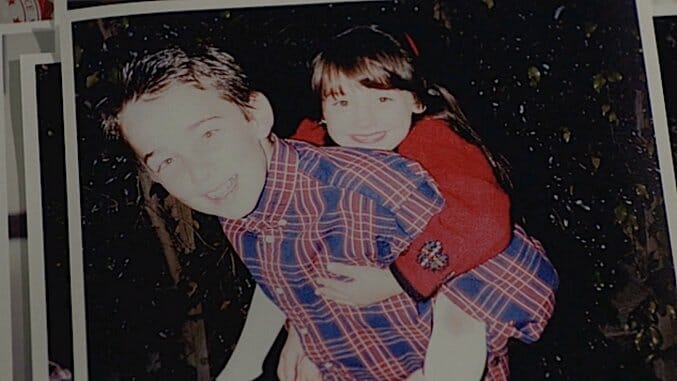 The X-Files was a hit television drama that aired on Fox from 1993 to 2002, and I hate that I have to explain that right now. But context matters! Especially at this particular moment in time, when Agents Mulder and Scully are mere days from returning to action after a 14-year hiatus. The upcoming six-episode miniseries has the show's obsessive cult following very excited, and with good reason—David Duchovny is back, Gillian Anderson is back, show creator Chris Carter is involved, and the list of guest stars is pretty, pretty impressive. In anticipation of the big moment, Fox has released the first minute of the first new episode, which you can watch above. In the clip, Mulder gives a brief summary of his life—and how he became obsessed with the paranormal—through a series of photographs that take us through time from the abduction of his little sister to the present. Watch that clip above.
The X-Files returns Sunday, Jan. 24. Here's the show description, from the YouTube page:
David Duchovny and Gillian Anderson reprise their iconic roles as Agent Fox Mulder and Agent Dana Scully in the upcoming event series which will encompass a mixture of stand-alone investigative episodes and those that further the original show's seminal mythology. In the opening episode, Mulder and Scully take on a case of a possible alien abductee. The all-new episodes will feature appearances by guest stars, including Joel McHale ("Community"), Robbie Amell ("The Flash"), Lauren Ambrose ("Dig," "Six Feet Under"), Annabeth Gish ("The Bridge"), Annet Mahendru ("The Americans"), Rhys Darby ("Flight of the Conchords"), Kumail Nanjiani ("Silicon Valley") and William B. Davis, who reprises his role as "Cigarette Smoking Man." Three of the episodes are written and directed by Chris Carter, with the remaining new episodes written and directed by original series veterans Glen Morgan, Darin Morgan and James Wong.