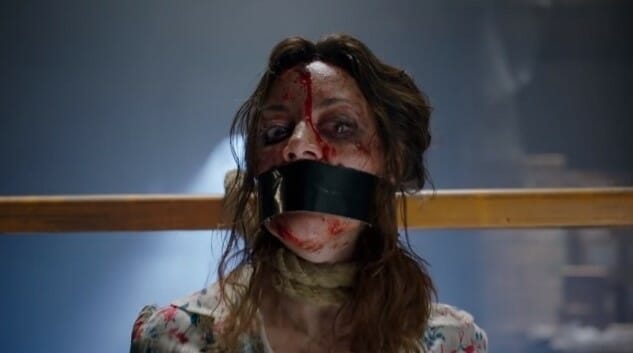 At a time when 1980s and 1990s horror properties are having a pretty obvious renaissance, there's been a race to revive or otherwise capitalize on some of the genre's fondly remembered franchises. Chief among them seems to be Child's Play, which is getting not only a remake but also an unrelated Syfy television series from original creator Don Mancini. It's somehow still unknown who will actually be portraying the voice of the killer doll Chucky in either of these adaptations, but we're holding out for the iconic tones of Brad Dourif to make an appearance somehow.
Regardless, this morning we've been gifted with our first footage of Orion's straight-up Child's Play remake, which has been clearly tweaked to move it into the 21st century. The story this time has been implied to revolve not necessarily around voodoo, but an "out-of-control robot doll" who still has been fashioned in the same visual mold as the original Child's Play "Good Guy" doll. The trailer, appropriately, feels a bit more modern horror in tone, but there's still some of that '80s slasher flair.
Aubrey Plaza is clearly anchoring this film in terms of star power, playing Karen Barclay, the mother to original series protagonist Andy Barclay, who is played here by 13-year-old (seems a bit old?) actor Gabriel Bateman. As seen in the trailer's closing moments, Plaza is clearly going to be in some serious peril at the tiny hands of Chucky.
Not seen is Chucky's actual face or voice, which are clearly being saved for a later teaser. It seems odd that no performer has actually been announced for the role, and you have to wonder if Orion and MGM are saving some kind of stunt-casting announcement for a later date. Regardless, Child's Play isn't all that far away—the film hits theaters on June 21, 2019. Check out the trailer below.