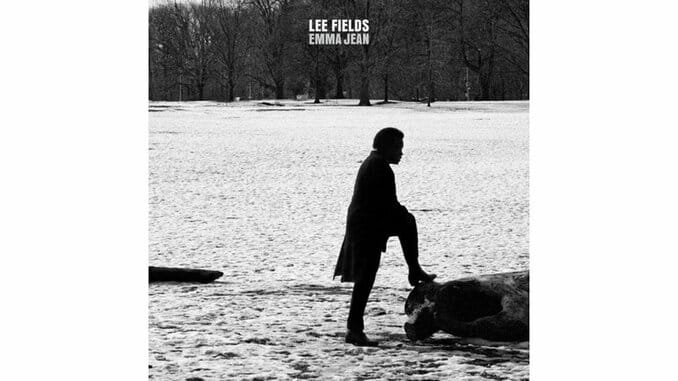 Veteran soul singer Lee Fields stands alone in a field on the cover of his new record, the third he's created with The Expressions for Truth & Soul Records.
It's winter, and Fields, in a long coat, stands with one foot planted on top of a stump, his figure a silhouette against the snow-covered ground. That first glance is Fields in a nutshell, a genuine original, solitary yet poised for action, his career still on a remarkably ascendant streak in his early 60s.
Emma Jean, named in tribute to his late mother, crams a lifetime of experiences—struggles with money, relationships and his own failings—into 11 songs, ranging from lively funk to gorgeous ballads. Like fellow soul veterans Sharon Jones and Charles Bradley, Fields is invigorated by a younger band, one that holds his strengths such reverence that they contour everything around and in service to his voice.
Emma Jean—like Fields' other Truth & Soul records, My World (2009) and Faithful Man (2012)—is grounded in authenticity, but it's a sound that can't be pinpointed or confined in a particular tradition. The album is both gritty and smooth, but it's not Southern soul, or Motown, or Philly soul, or some James Brown-styled hybrid. This is simply 2014 soul, a record that's both modern and timeless, the signature blend that rises naturally from the blend of an accomplished voice and an accomplished band.
"Just Can't Win" opens Emma Jean with a soul-blues groove, soft "oohs" in the background and a circling electric piano riff framing Fields' lyrics of a youth spent poor, an honest and vivid depiction of material deprivation that nonetheless focuses on persistence and the sort of wealth that isn't measured in dollars. "Make your time, don't just make ends meet," sings Fields, the first of many nuggets of advice he provides in song.
Fields & The Expressions turn the JJ Cale classic "Magnolia" into an aching and wistful slow-burn, with the "best I ever had" chorus echoing an oft-repeated mantra of regret.
The Expressions deliver a daring and innovative arrangement on "All I Need," the band on a long-simmering blend of percussion, horns and guitar. The band circles deftly around the listener, like a predator around its prey, the listener captured in deep, ever-shifting groove—one that highlights the entire band in turn—long before Fields pounces in the song's final 30 seconds, first with wordless yelps and then at long last, a single phrase: "That's all I need."
"Talk to Somebody" is the closest the record comes to Fields' hero James Brown. Punchy and funky, it's the band at its most taut and explosive, and Fields and the Expressions surge ahead in tandem. Like "All I Need," it's a song that will surely be a highlight of the live show.
Next is a masterful shift to "Stone Angel," the music swooping low and slow for a note-on-the-door breakup song, steeped in newly realized regret, the tears seeming to flow from Fields' voice. Emma Jean's sequencing suggests "Don't Leave Me This Way" is the coda to that story as well as the record, an epilogue that finds Fields singing with more desperation, more yearning, a shot of primal soul straight from the lingering pain and jagged remains of a broken heart.
Throughout Emma Jean, Fields struts, croons, shouts and turns on a low, tuneful vulnerability, matched at each turn by his terrific band. It's a commanding record, Fields and his Expressions pushing past any comfort zones they might have found on My World or Faithful Man.